6th EasyBuild User Survey (2022)¶
Warning
This page currently presents the raw results of the 6th EasyBuild User Survey, which was held in March 2023.
Additional text will be added to help interpret the results soon.
The results of the EasyBuild User Survey are assumed to give a fairly representative view on the EasyBuild community, but they should be interpreted with a grain of salt, since there is no doubt significant bias in terms of participants.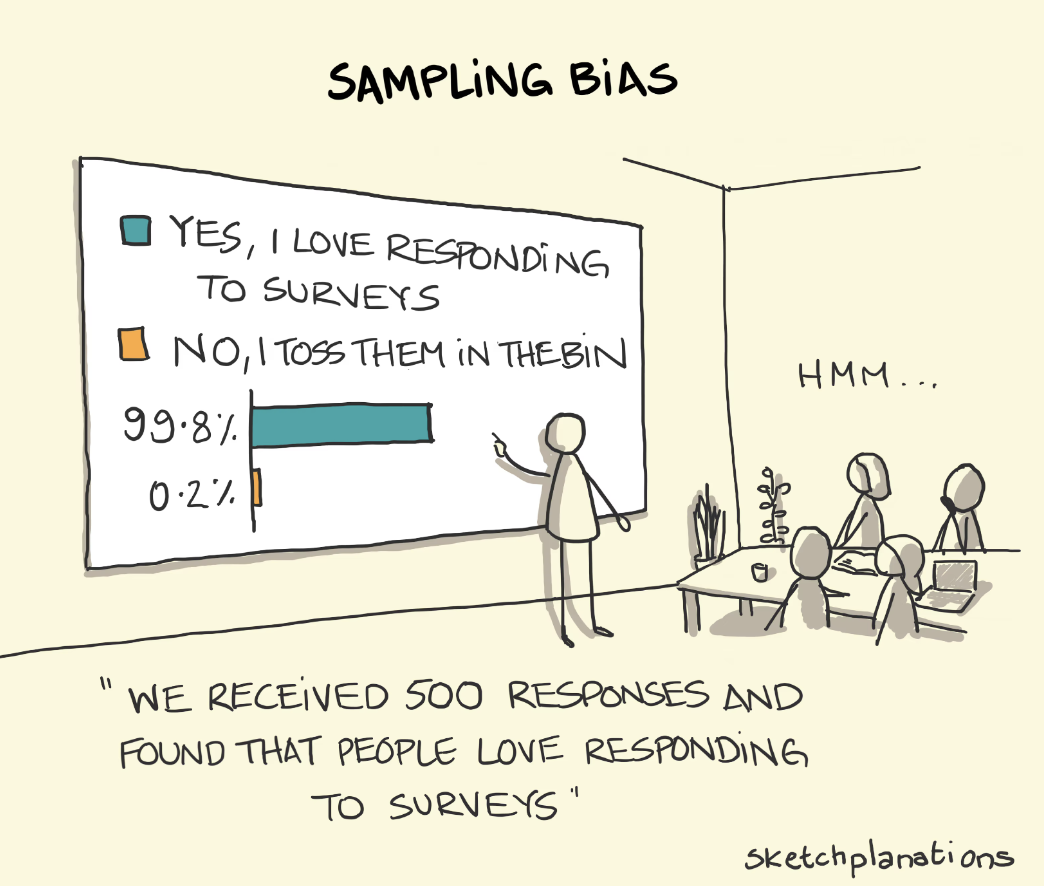 ---
Survey participation¶

Participation in the EasyBuild User Survey has been growing steadily over the years, to 118 participants in the 6th survey which was held March 2023.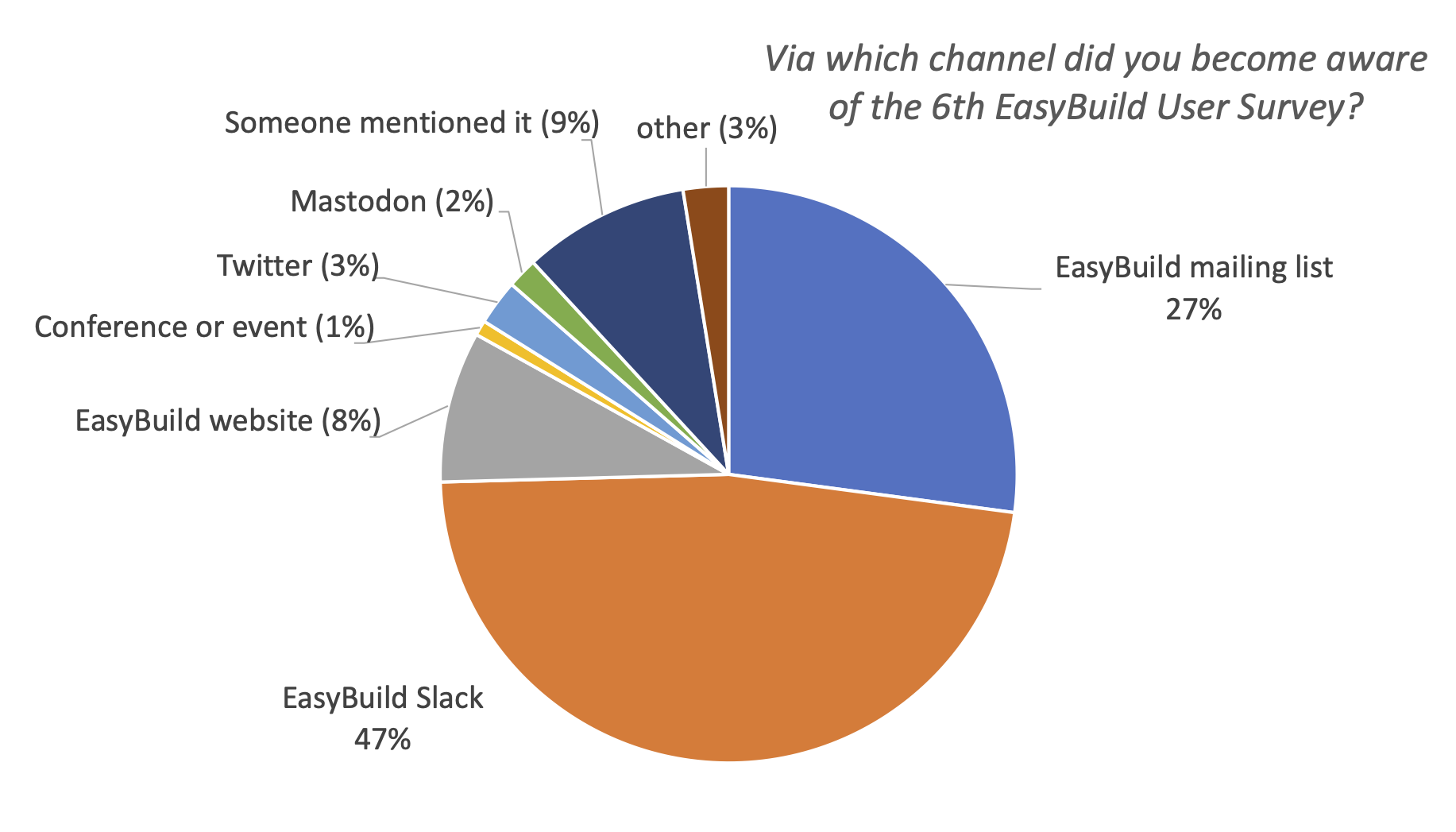 For the previous survey, the majority of the participants were made aware of it via the EasyBuild mailing list (~42%) and the EasyBuild Slack (~34%).
While these two channels were still the most prominent for this survey, it is now the EasyBuild Slack that is the largest trigger to participate in the survey: ~47% (vs 27% via the EasyBuild mailing list).
---
Demographics¶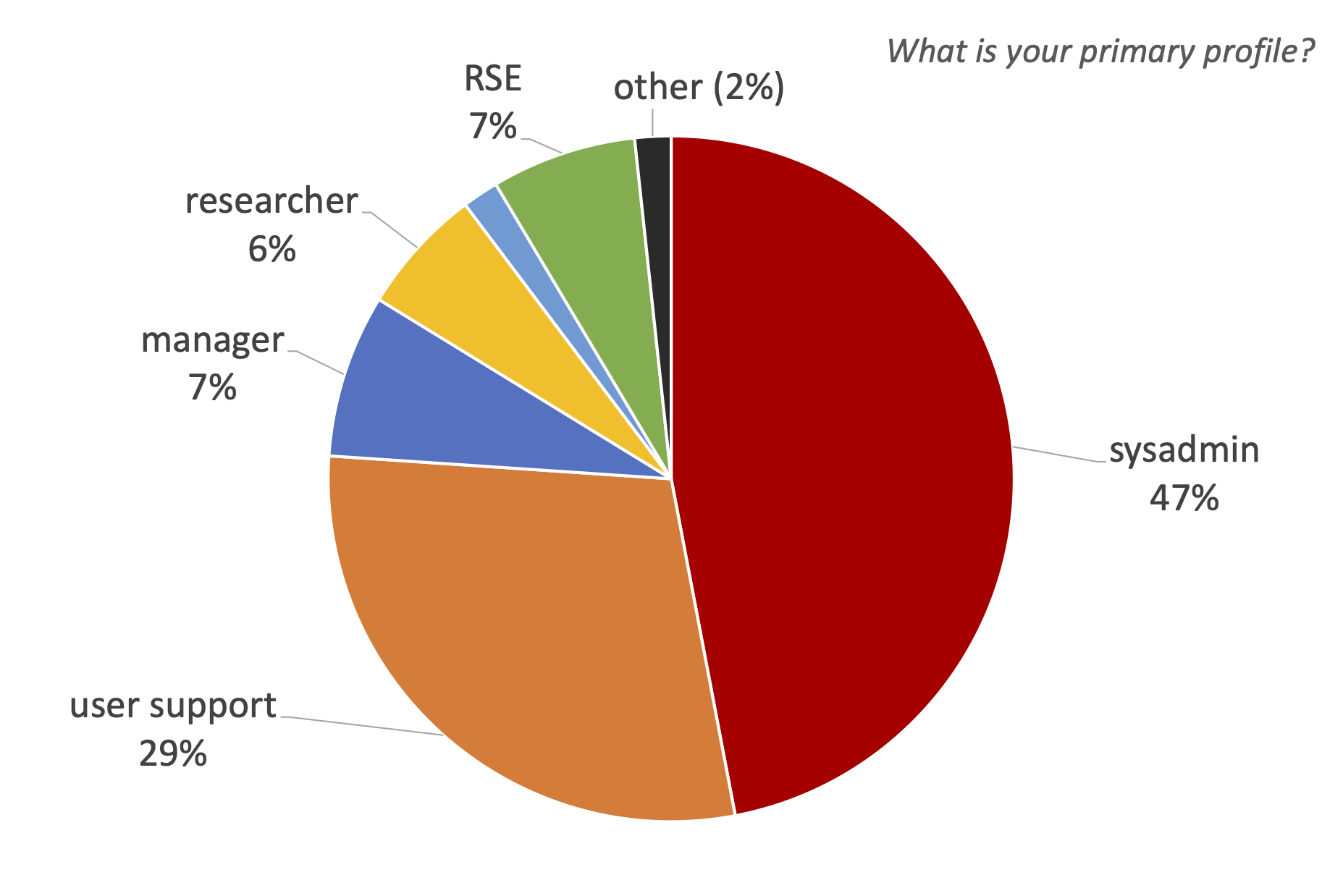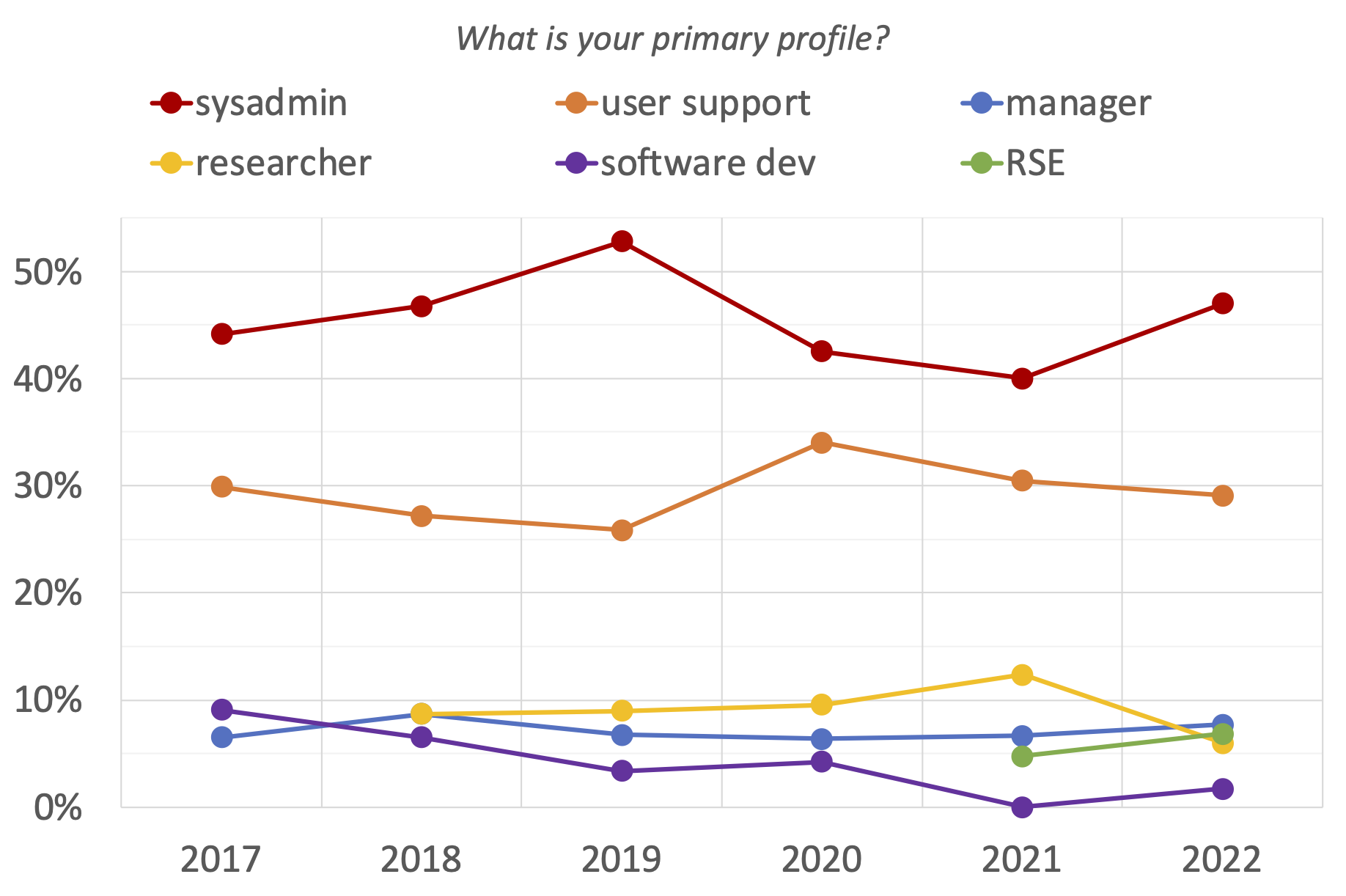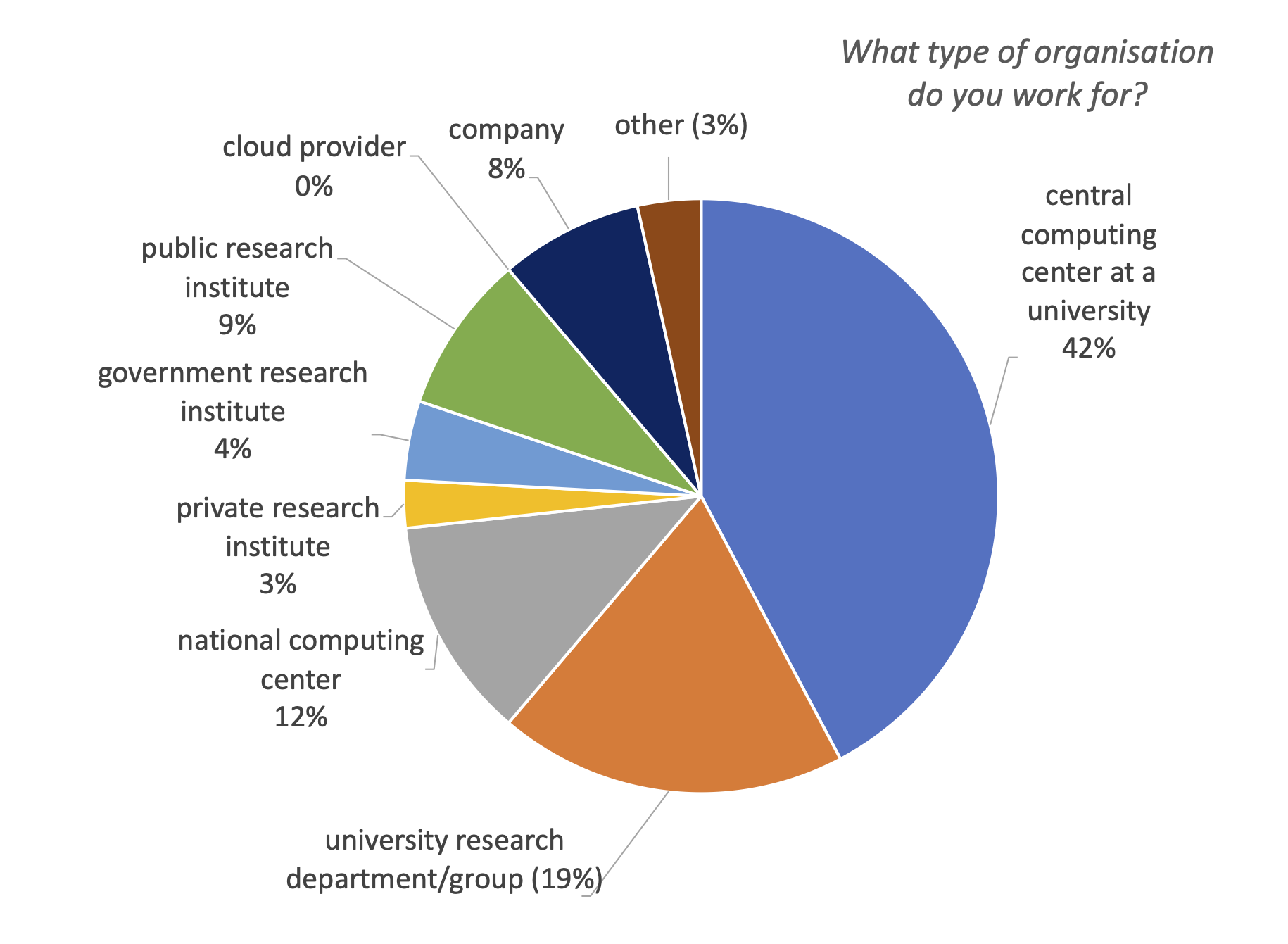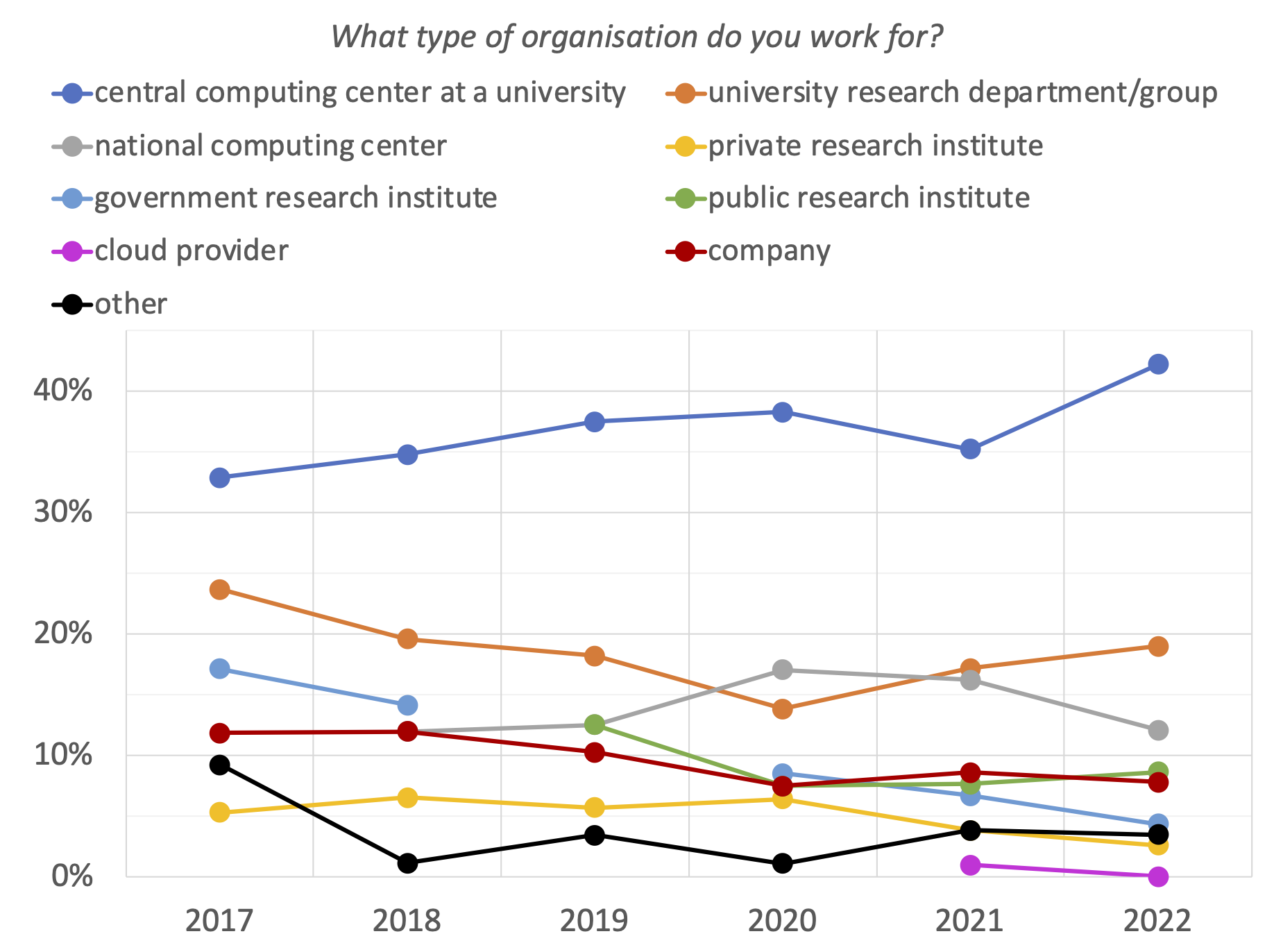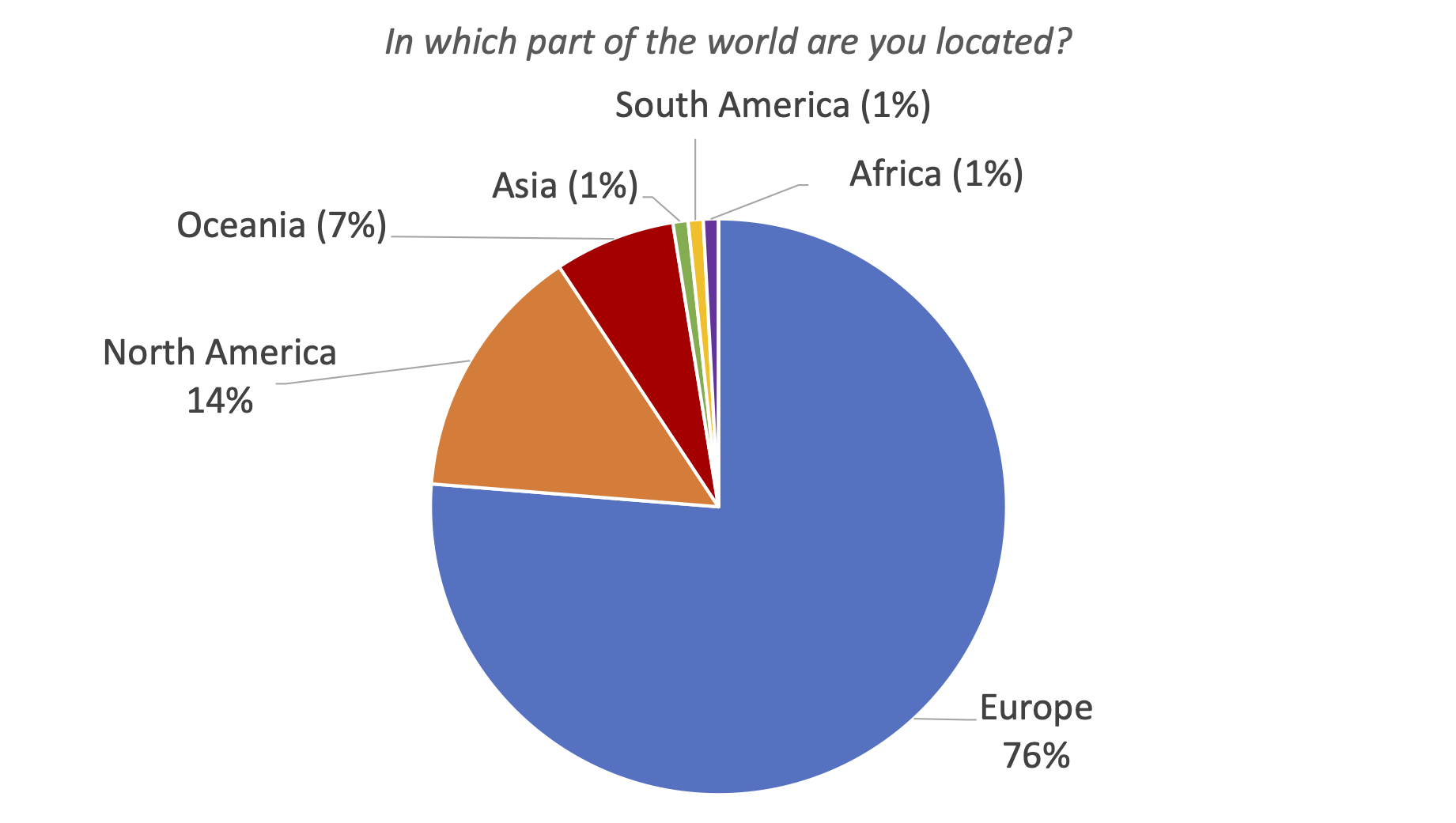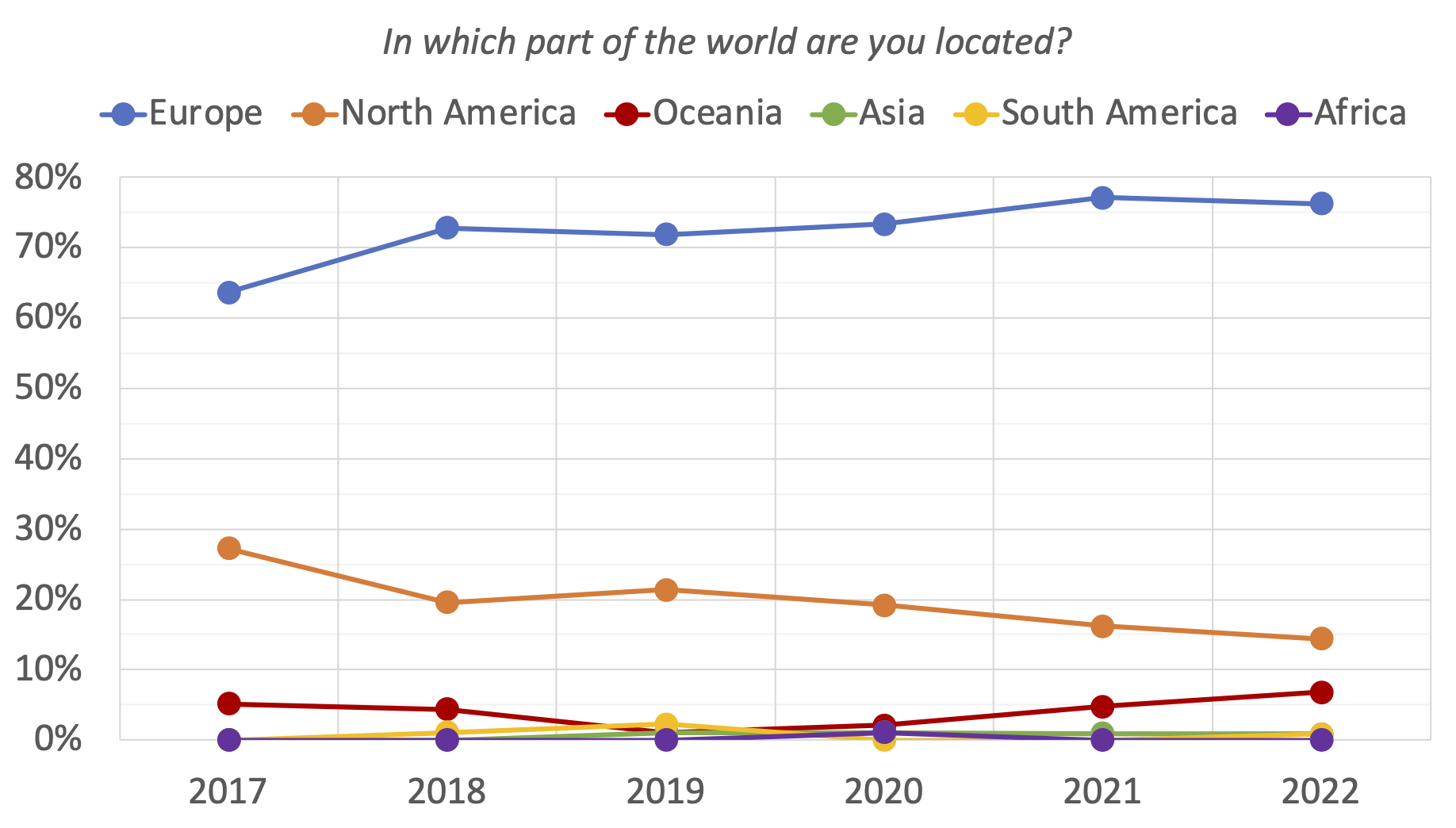 EasyBuild: adoption and experience¶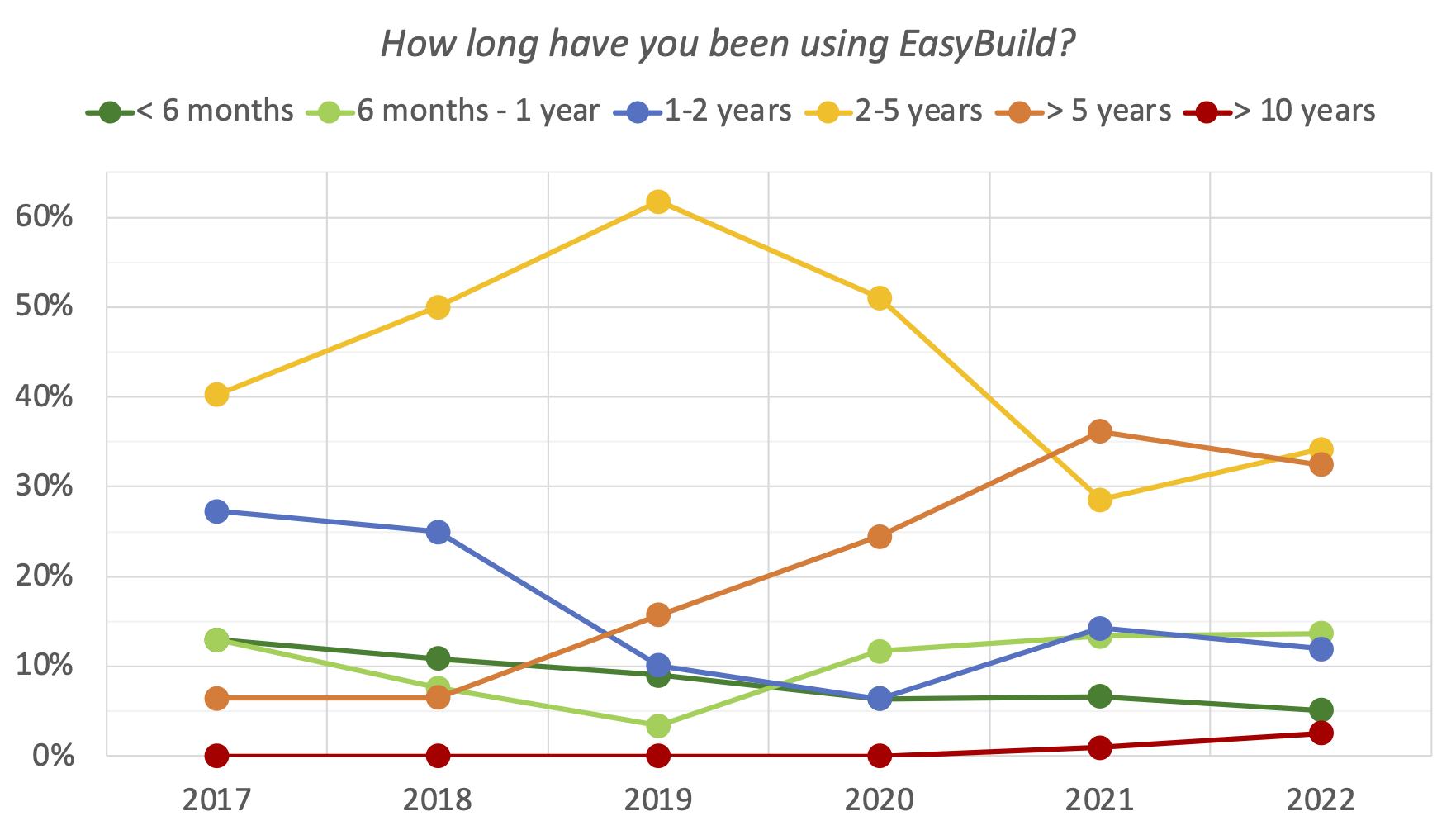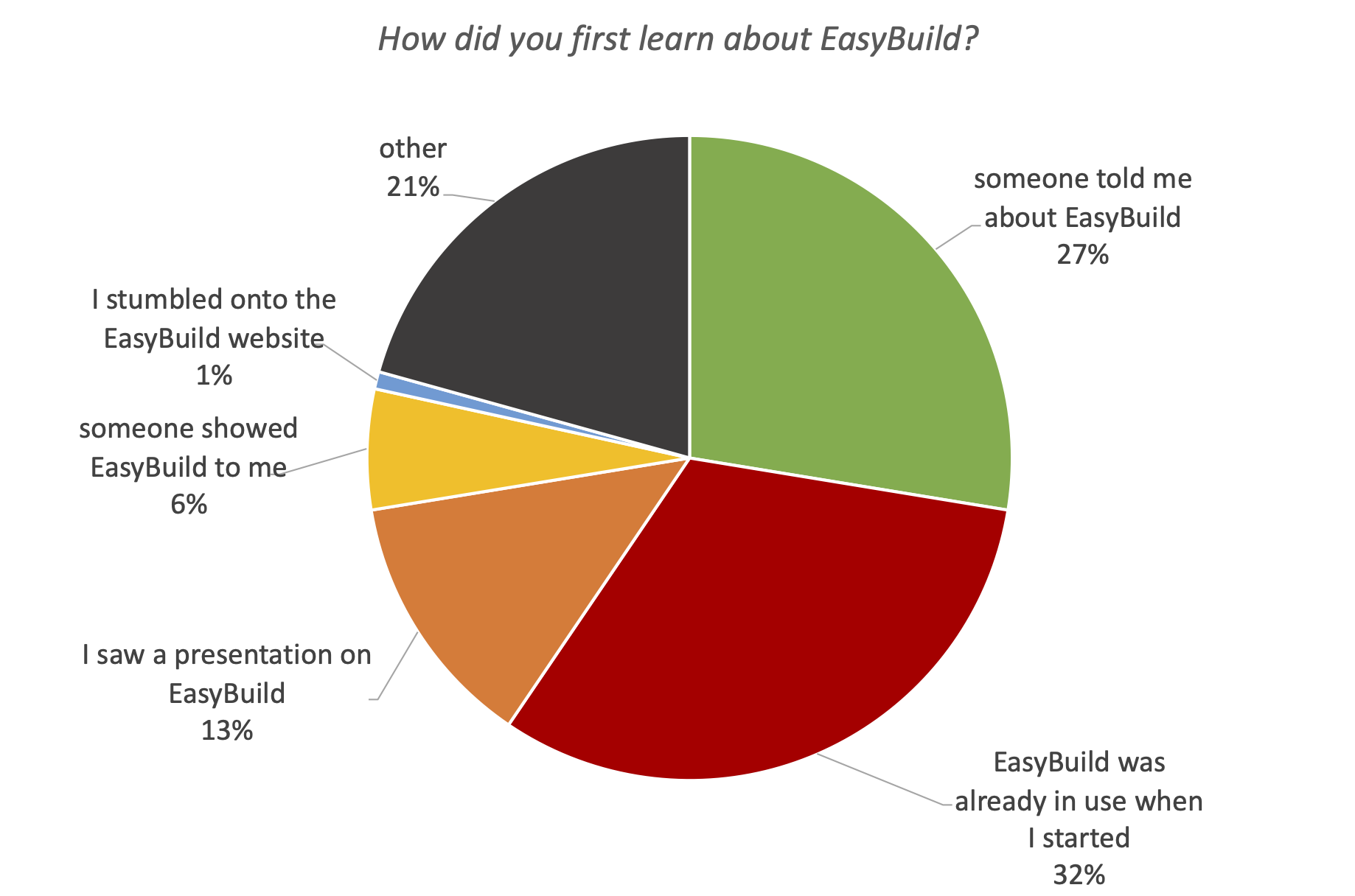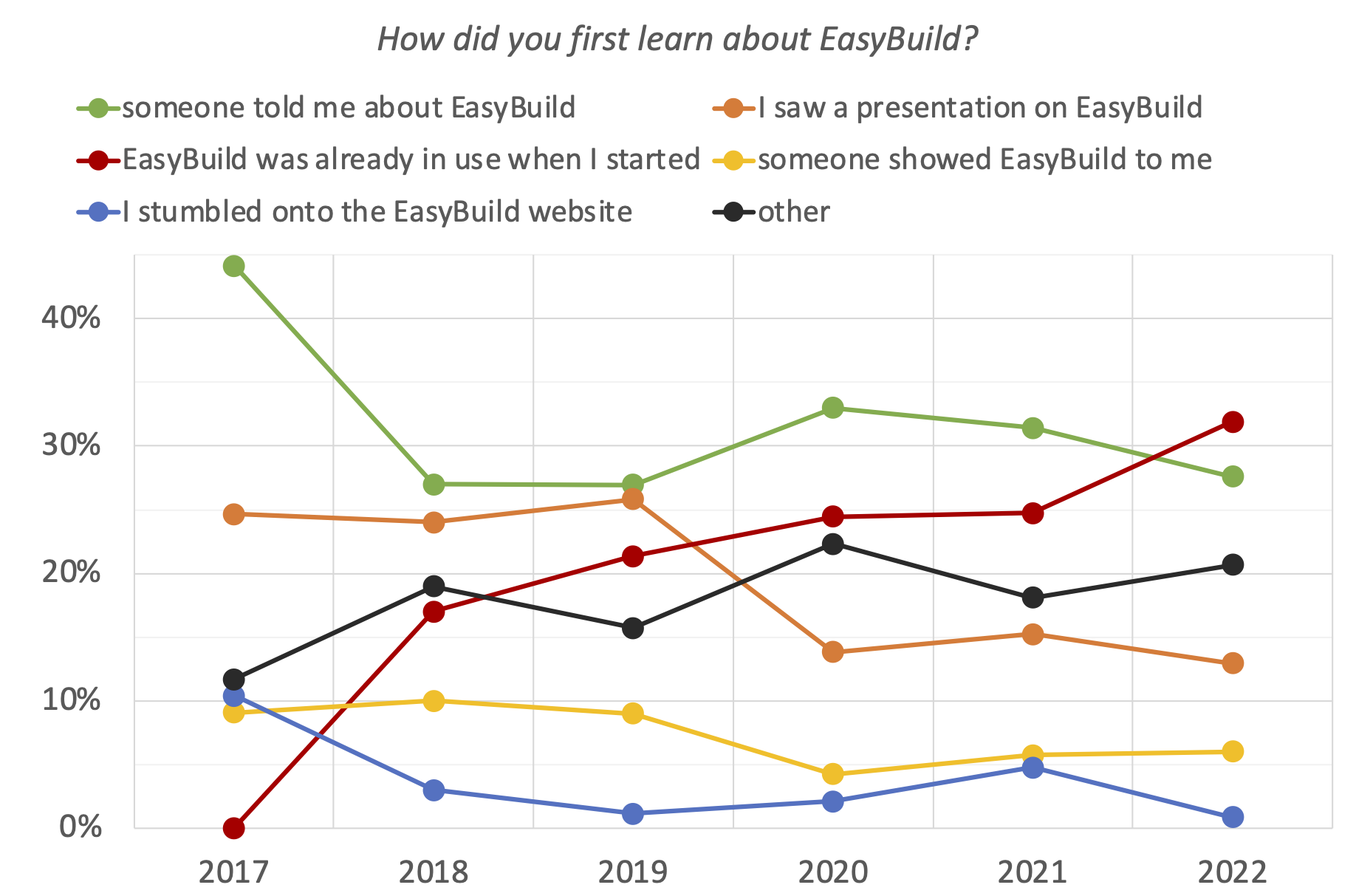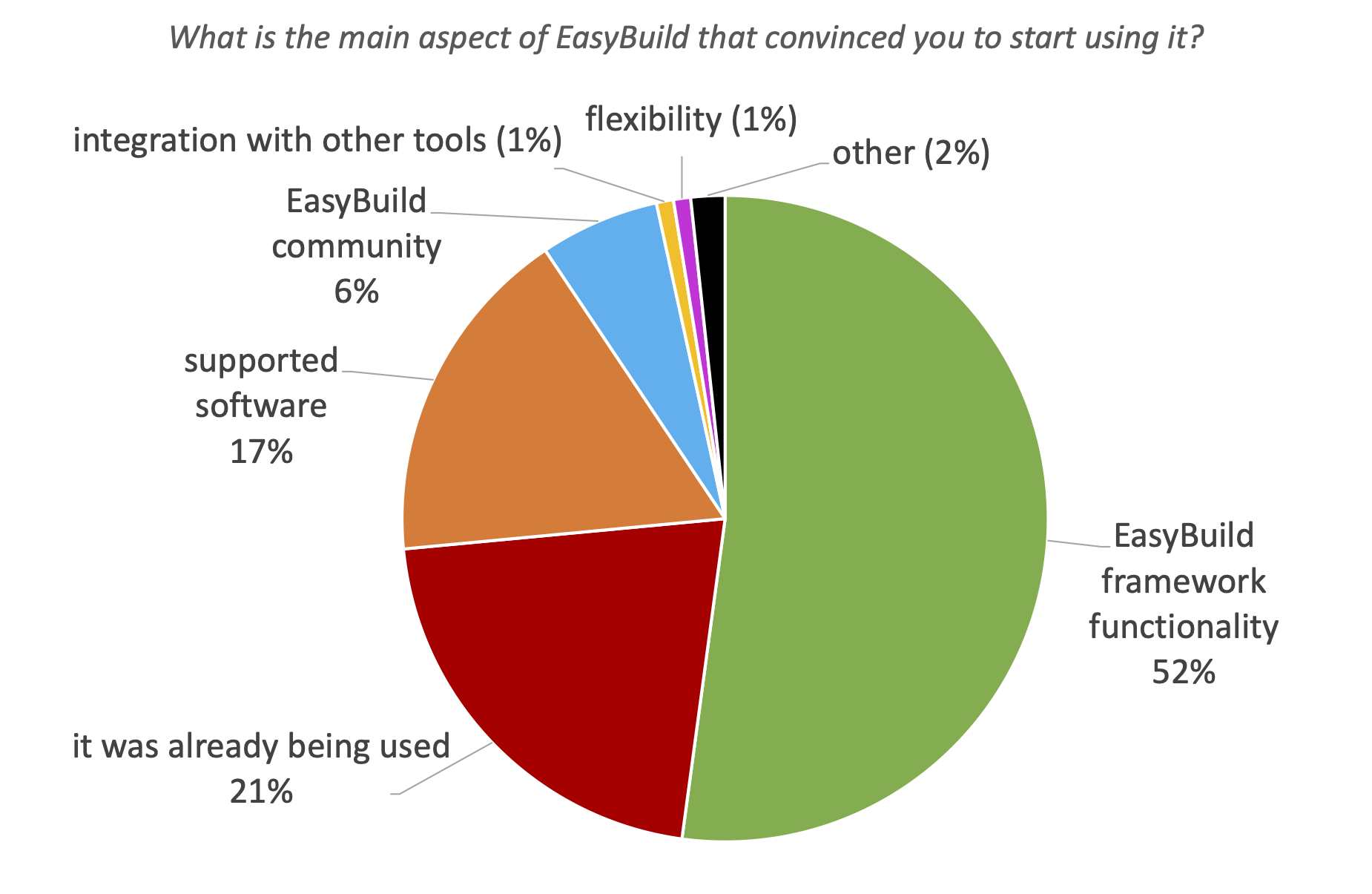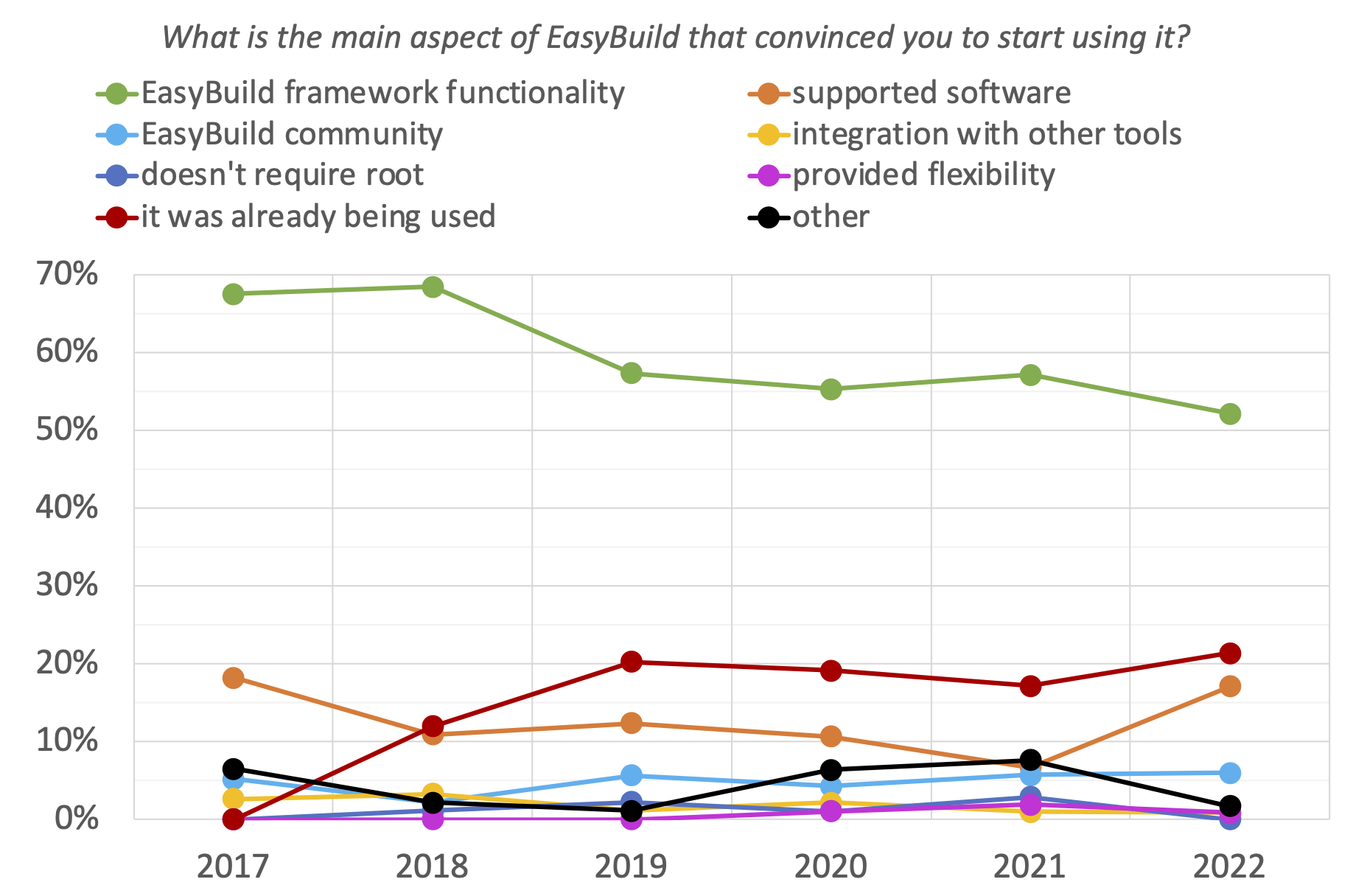 Operating system¶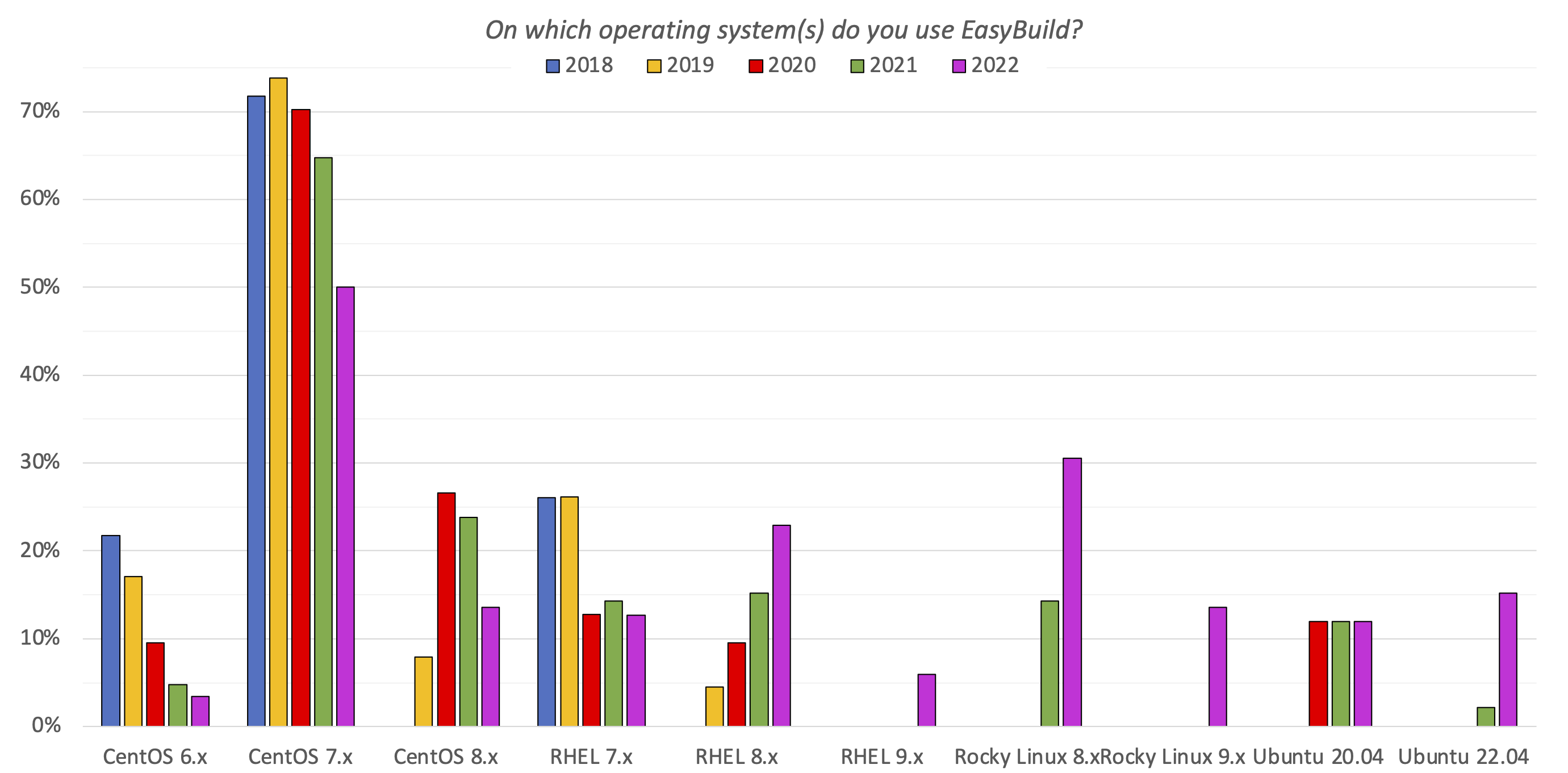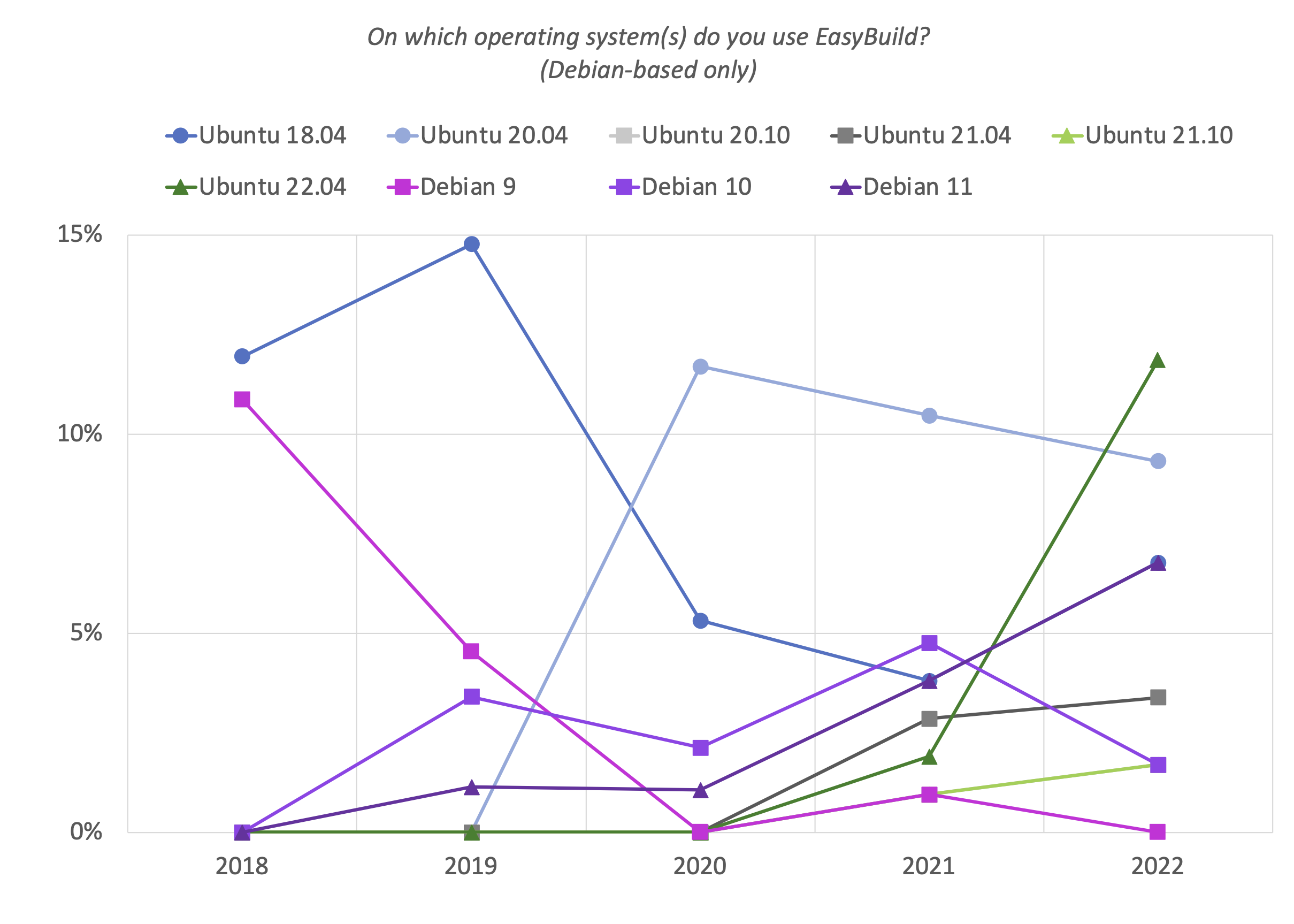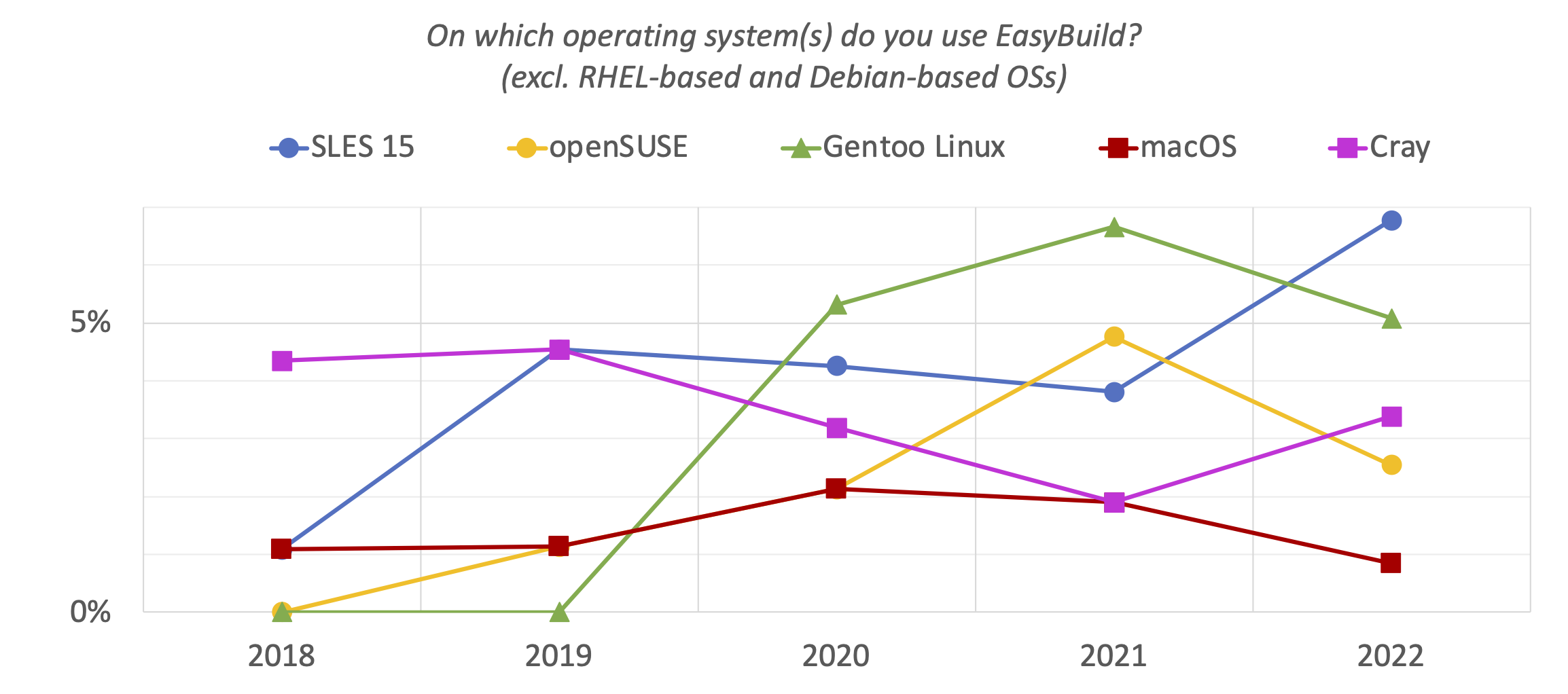 Python version¶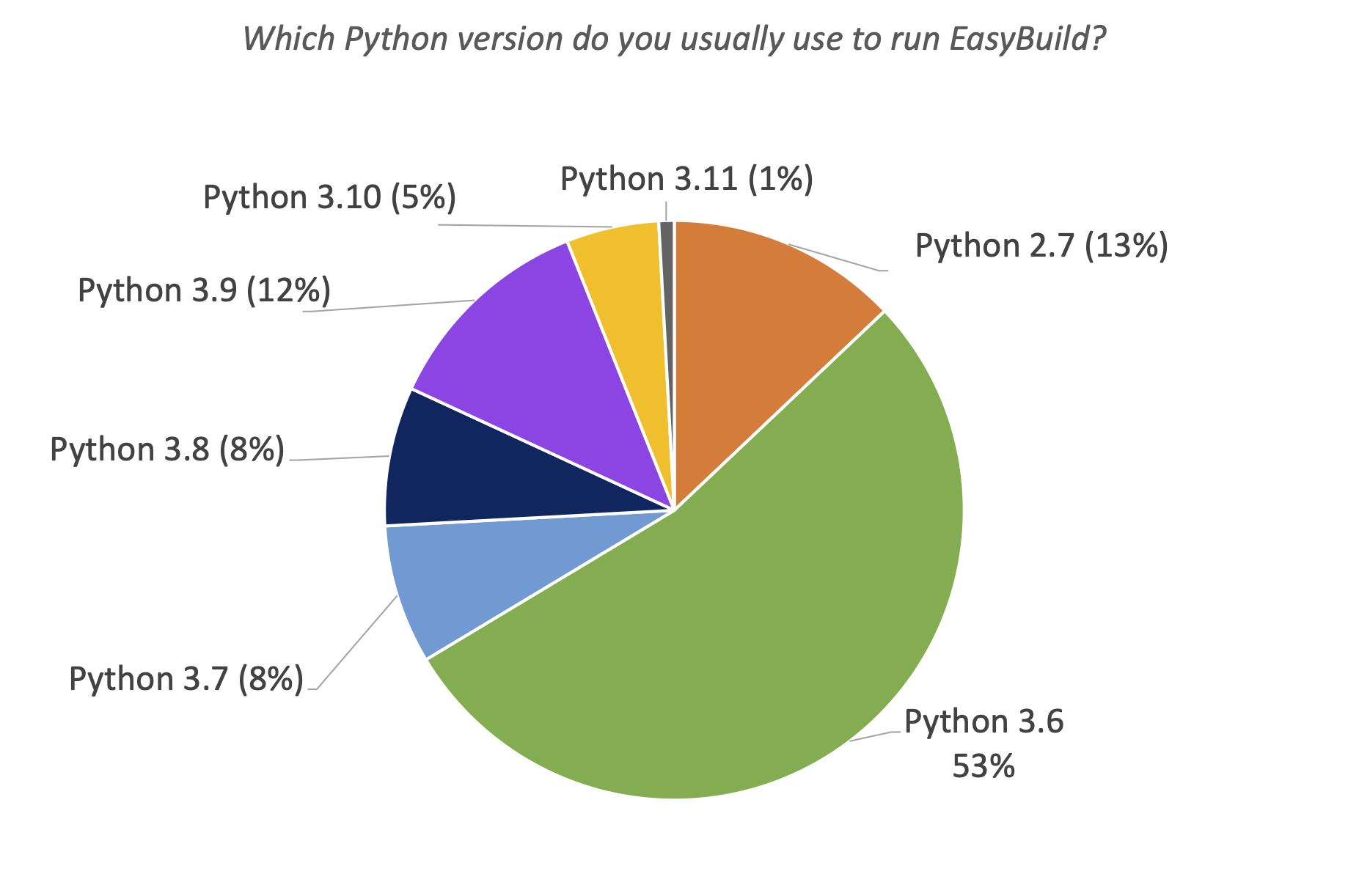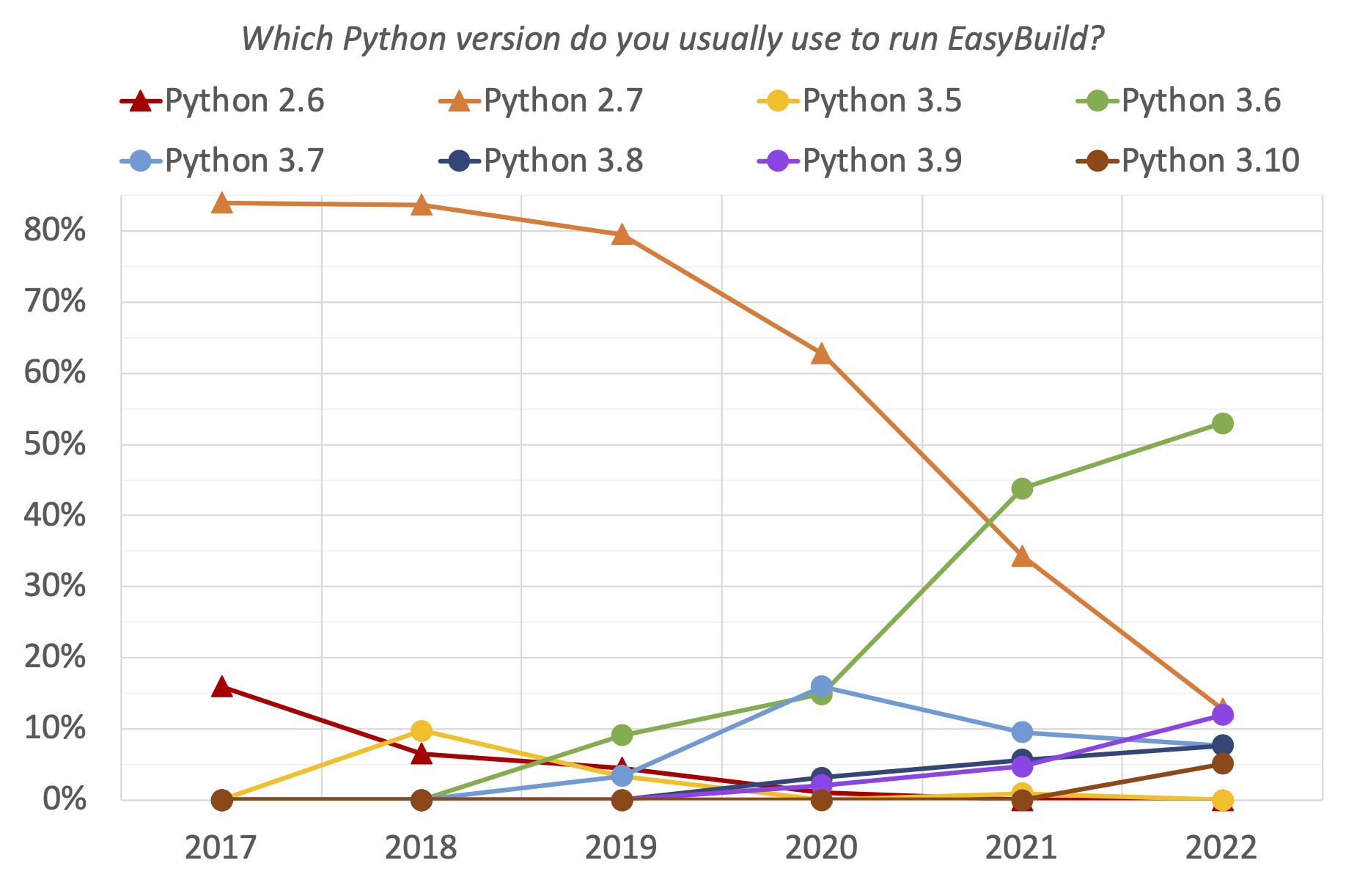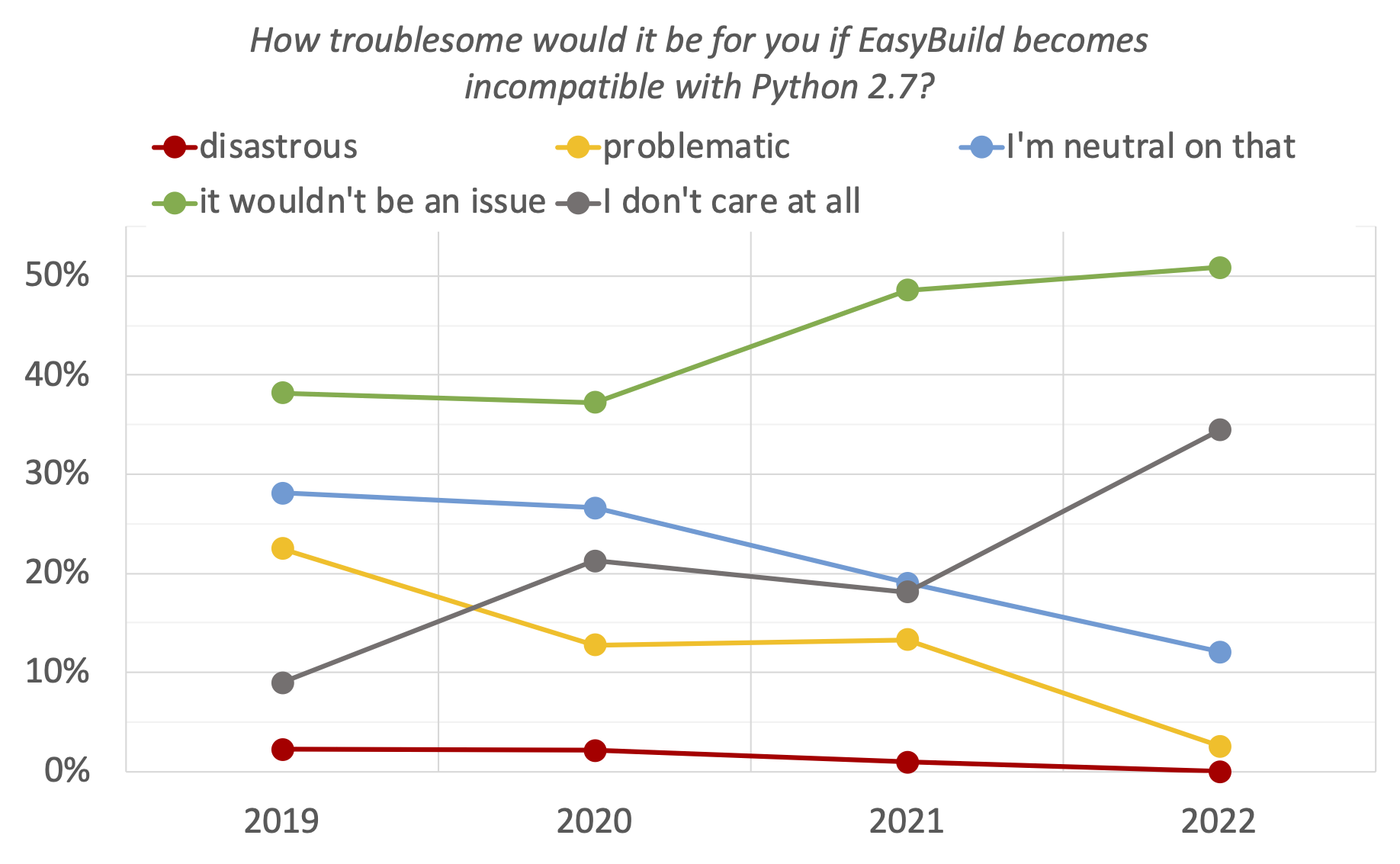 System aspects¶
CPUs¶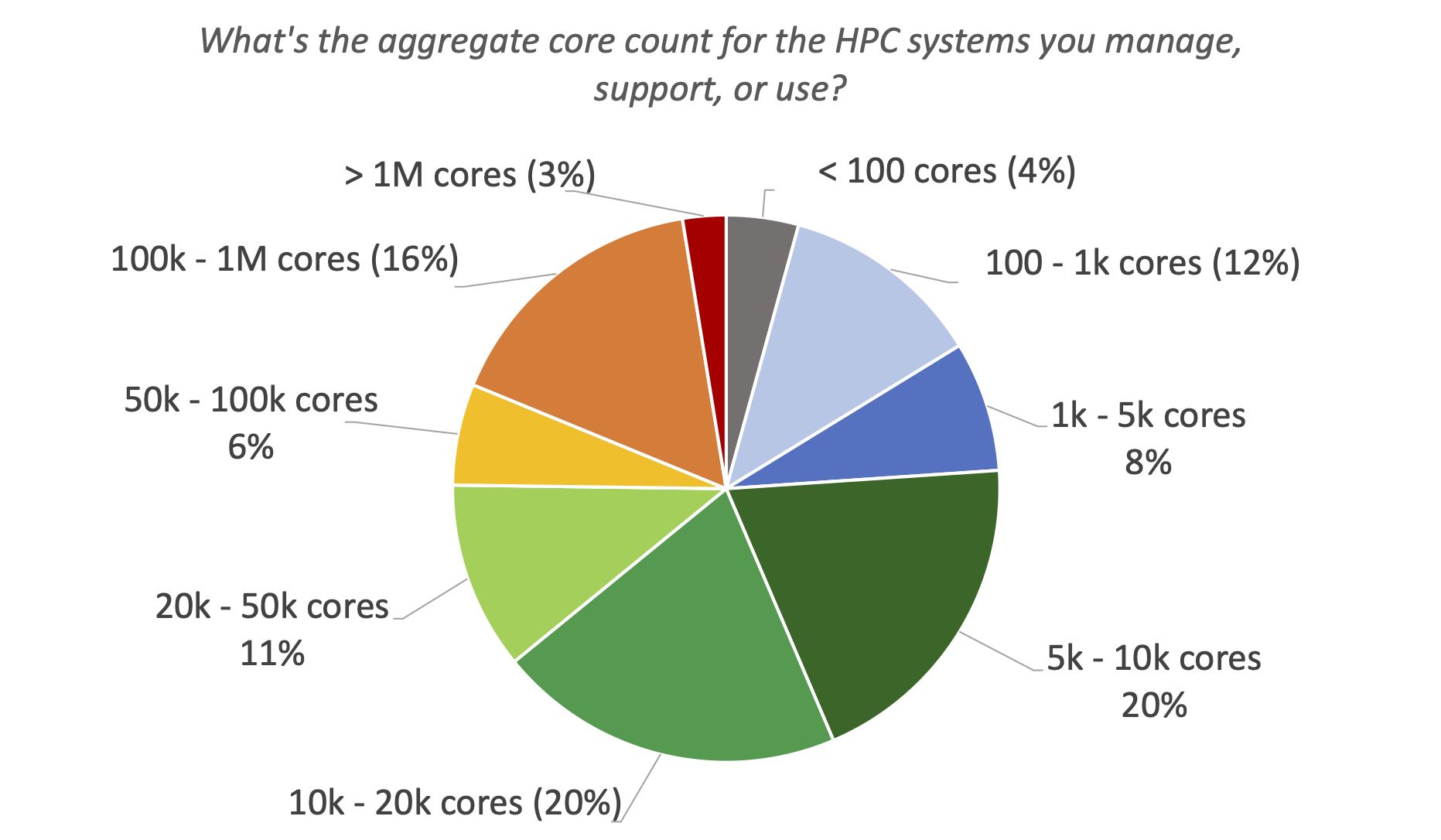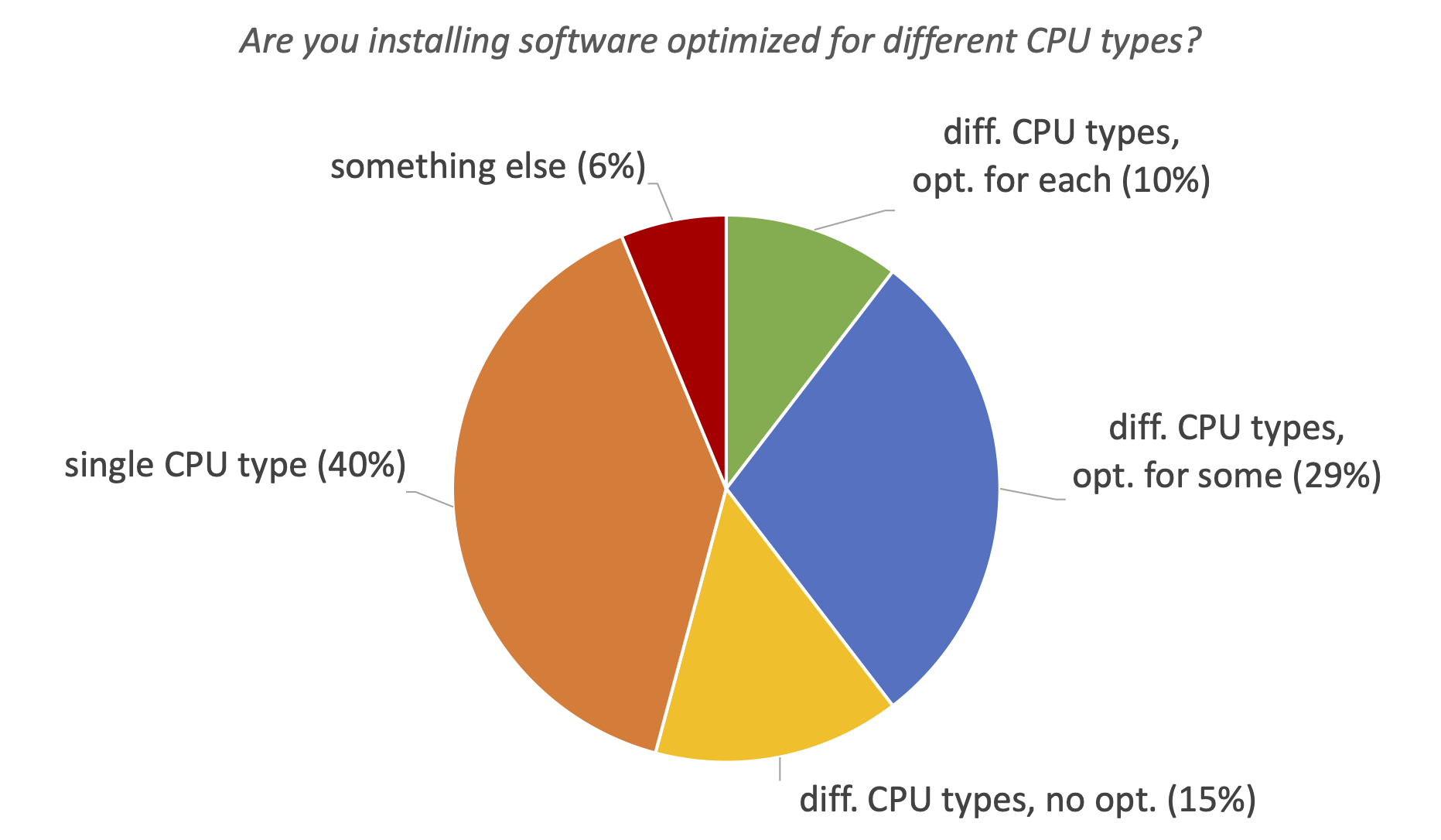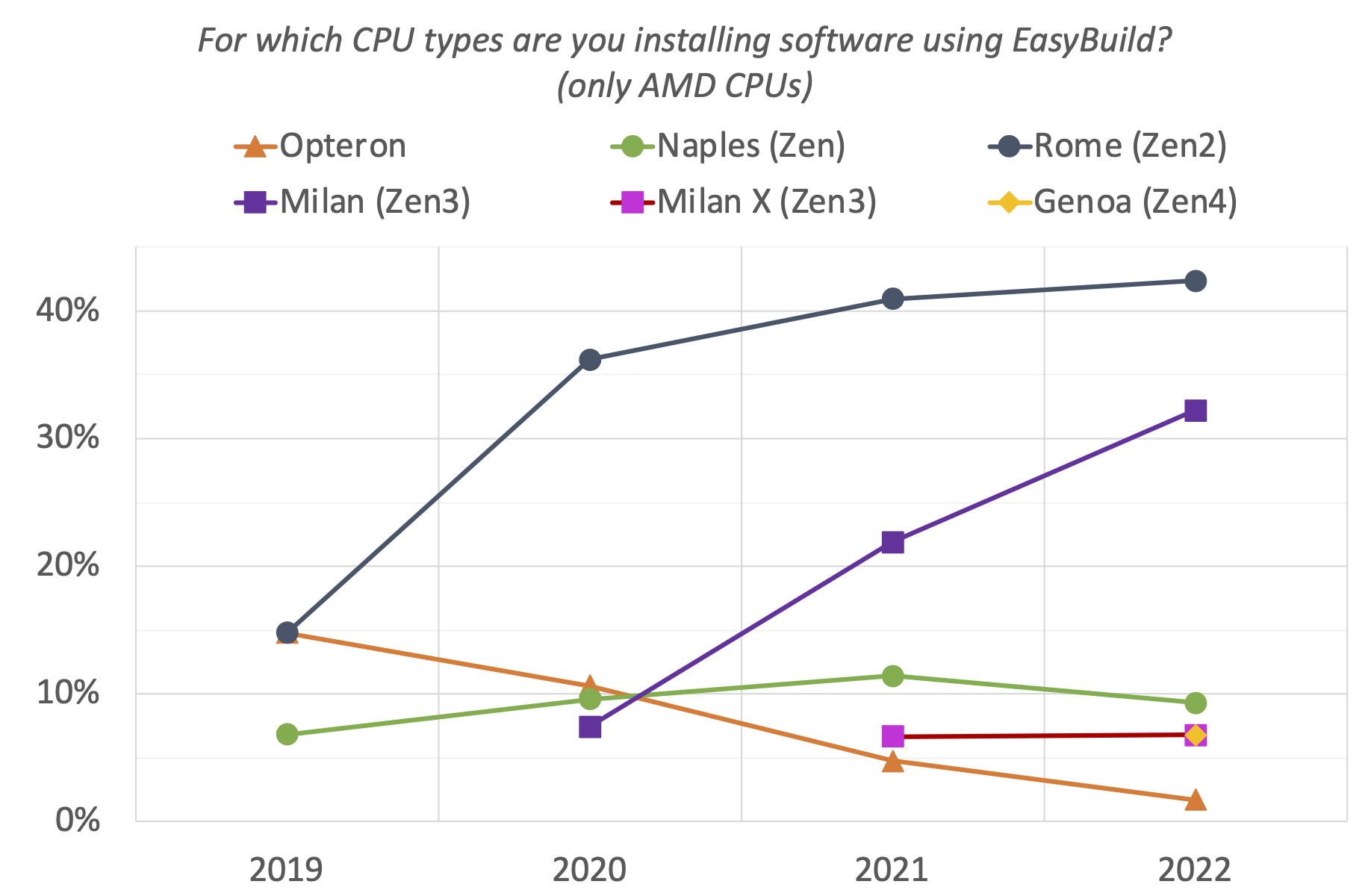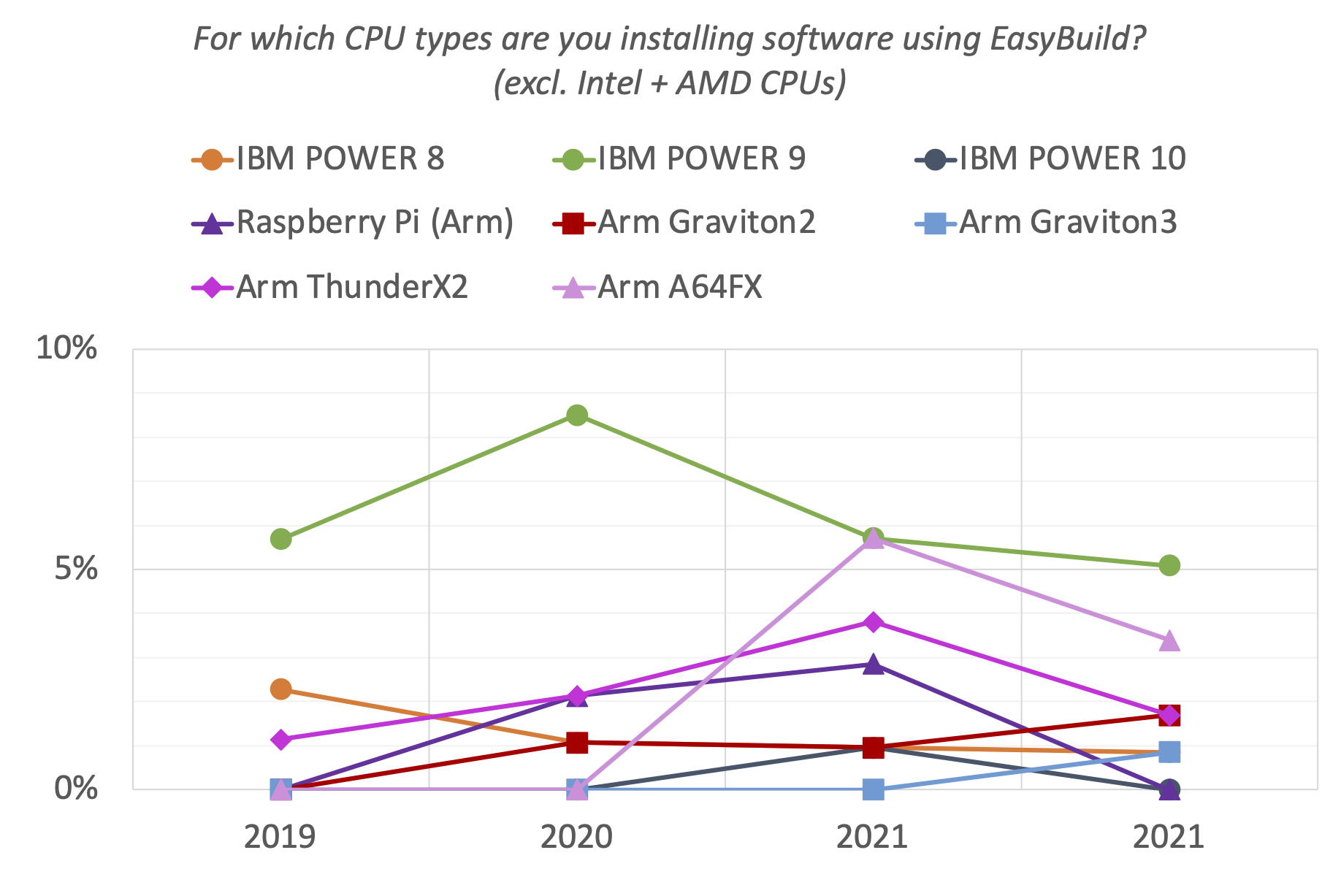 GPUs¶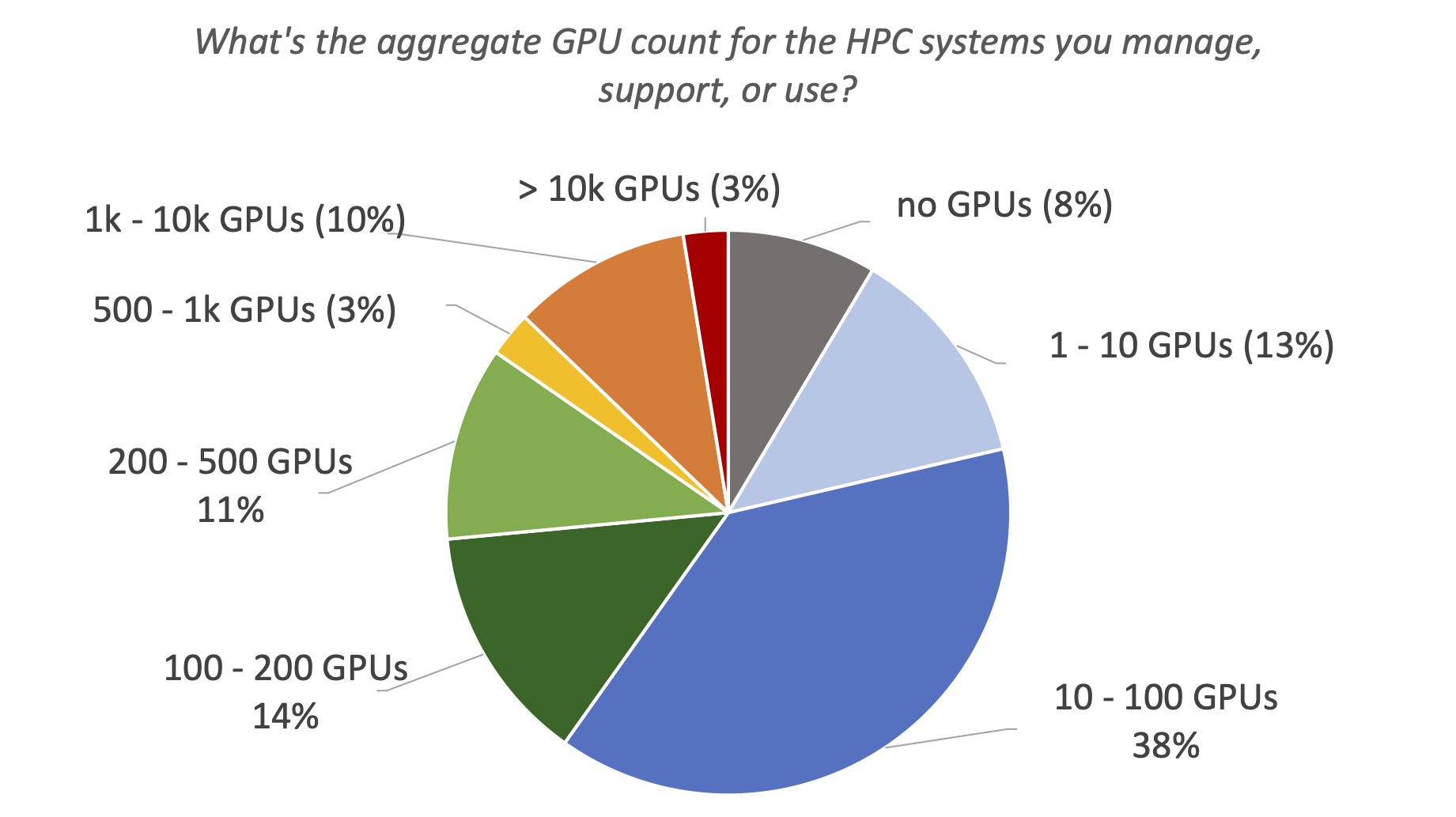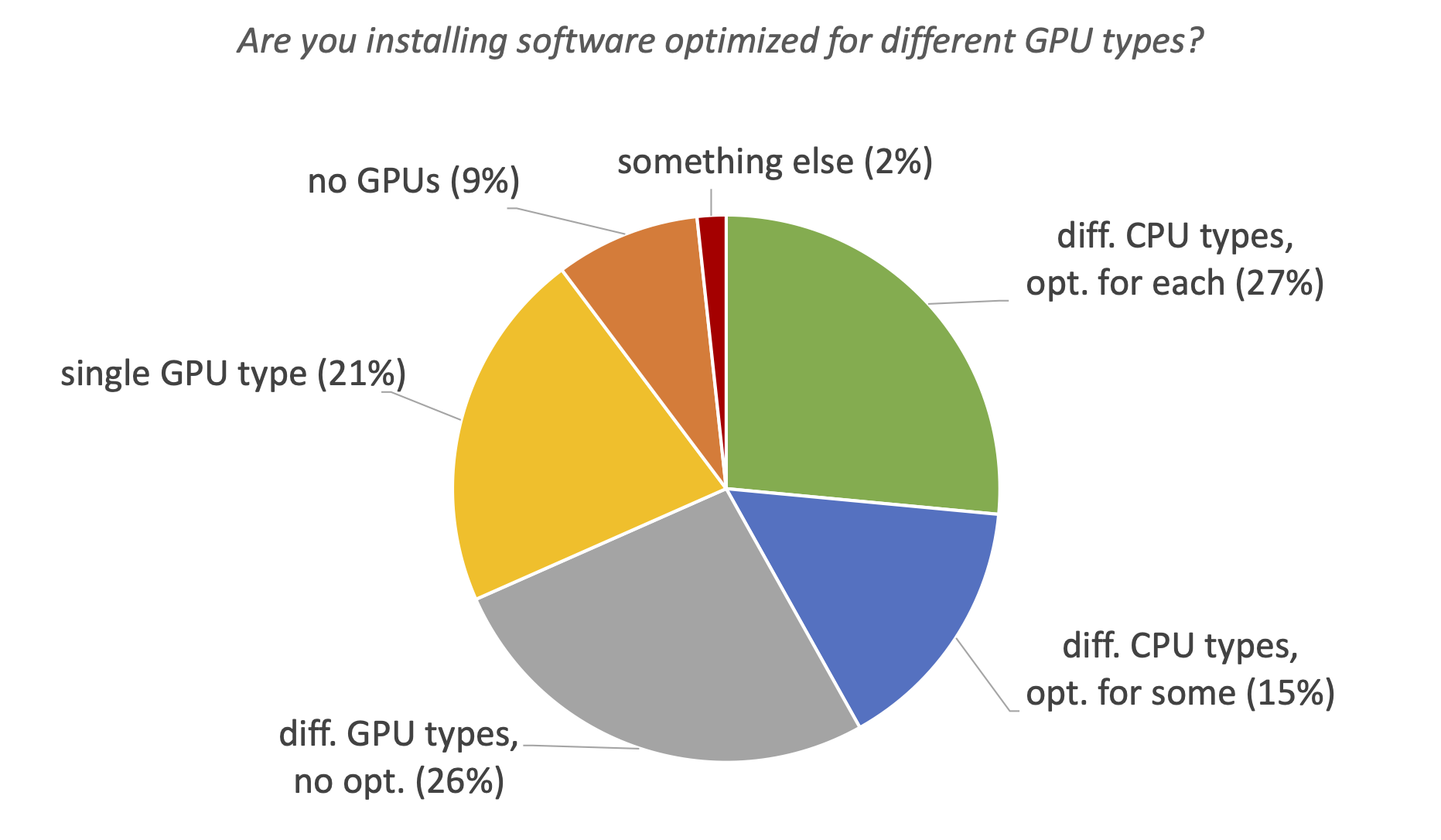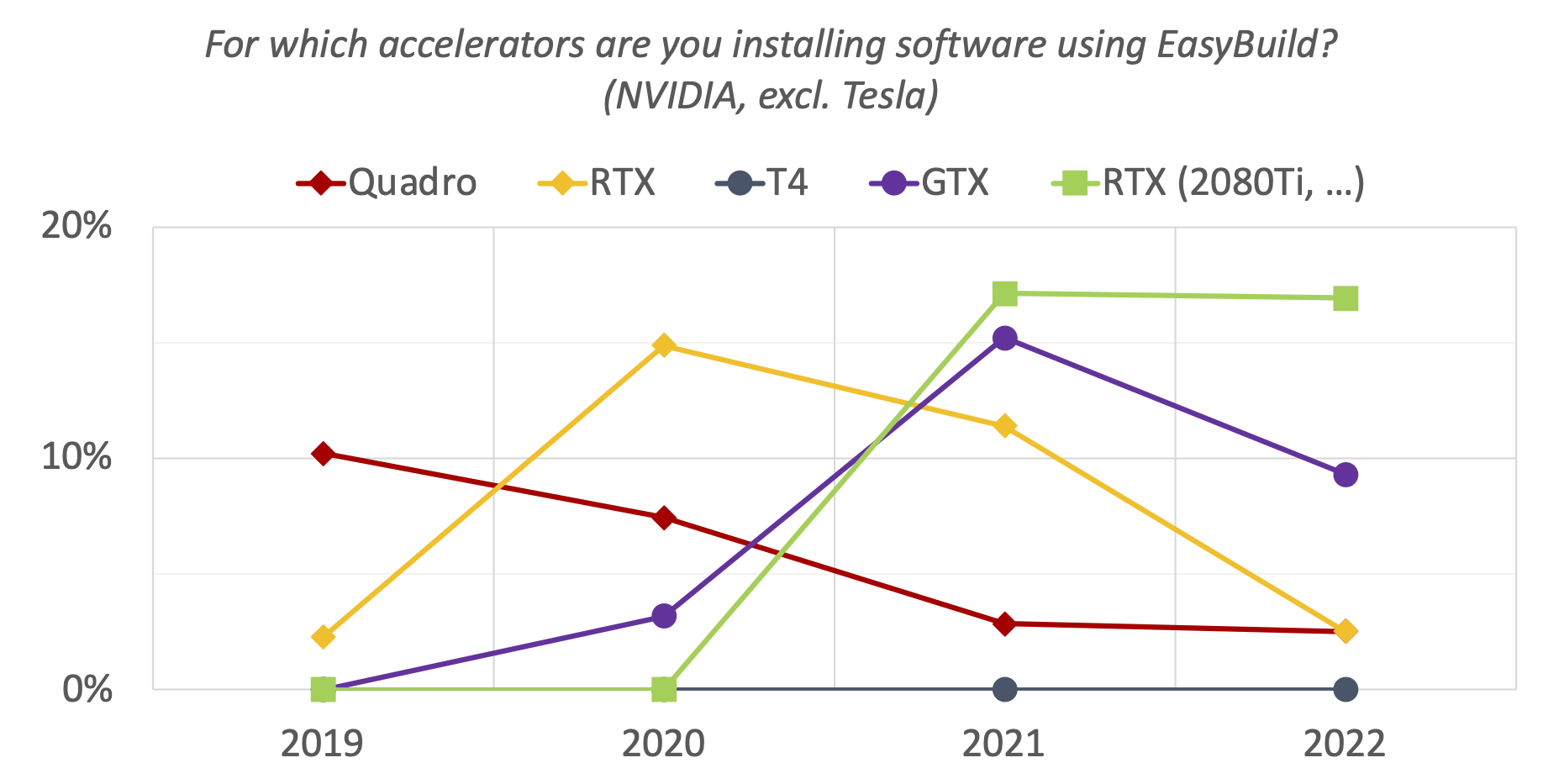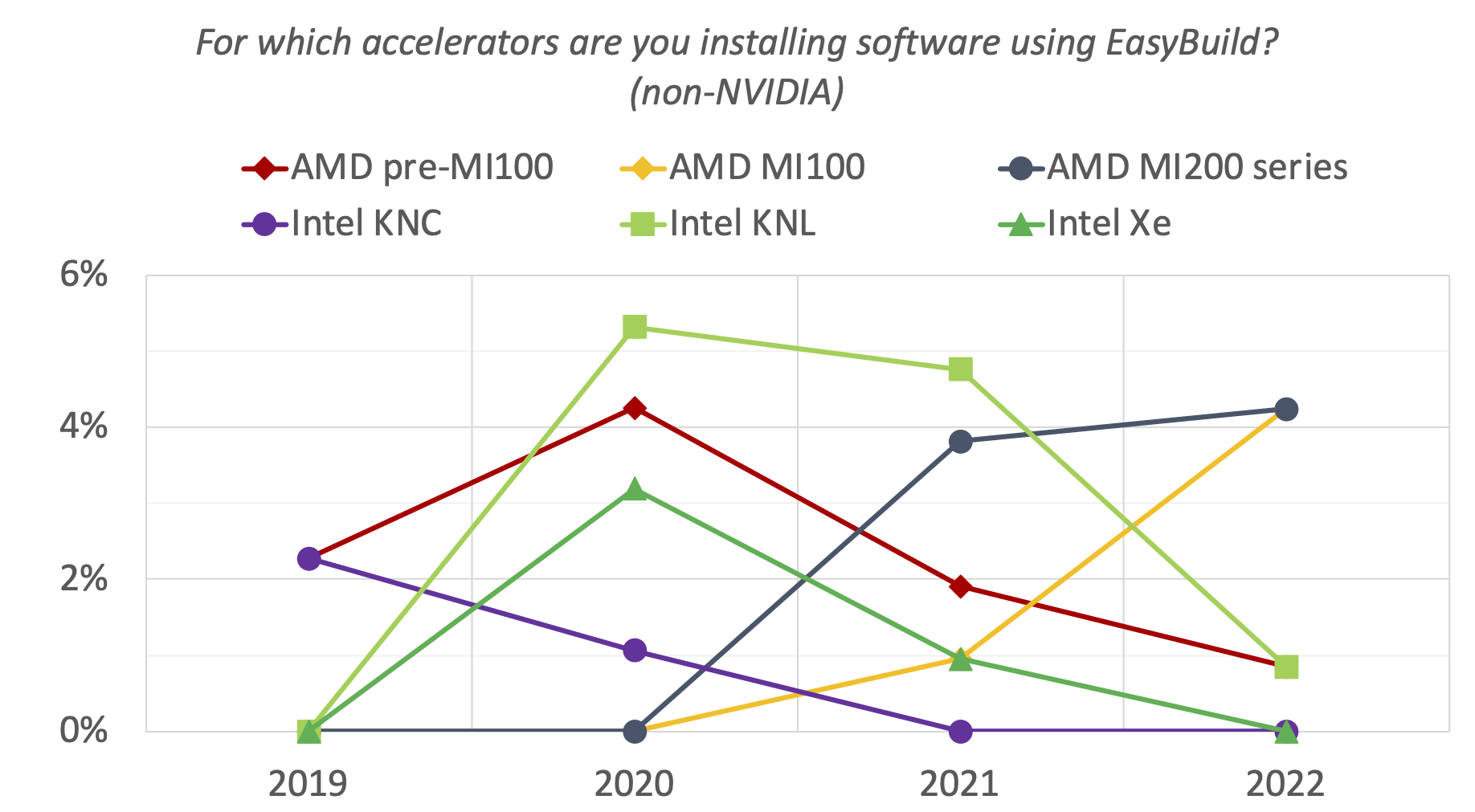 Top500¶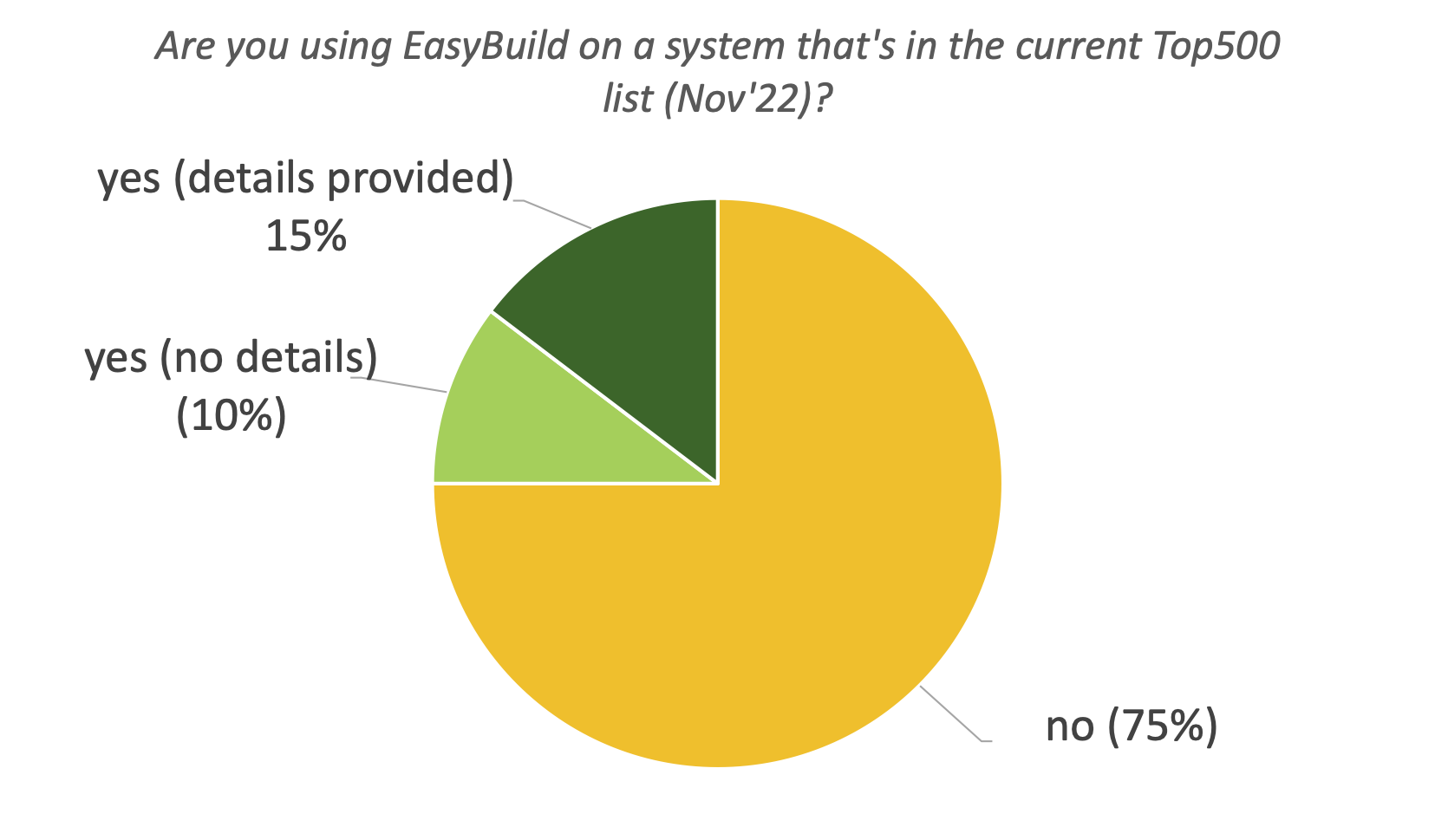 EasyBuild version¶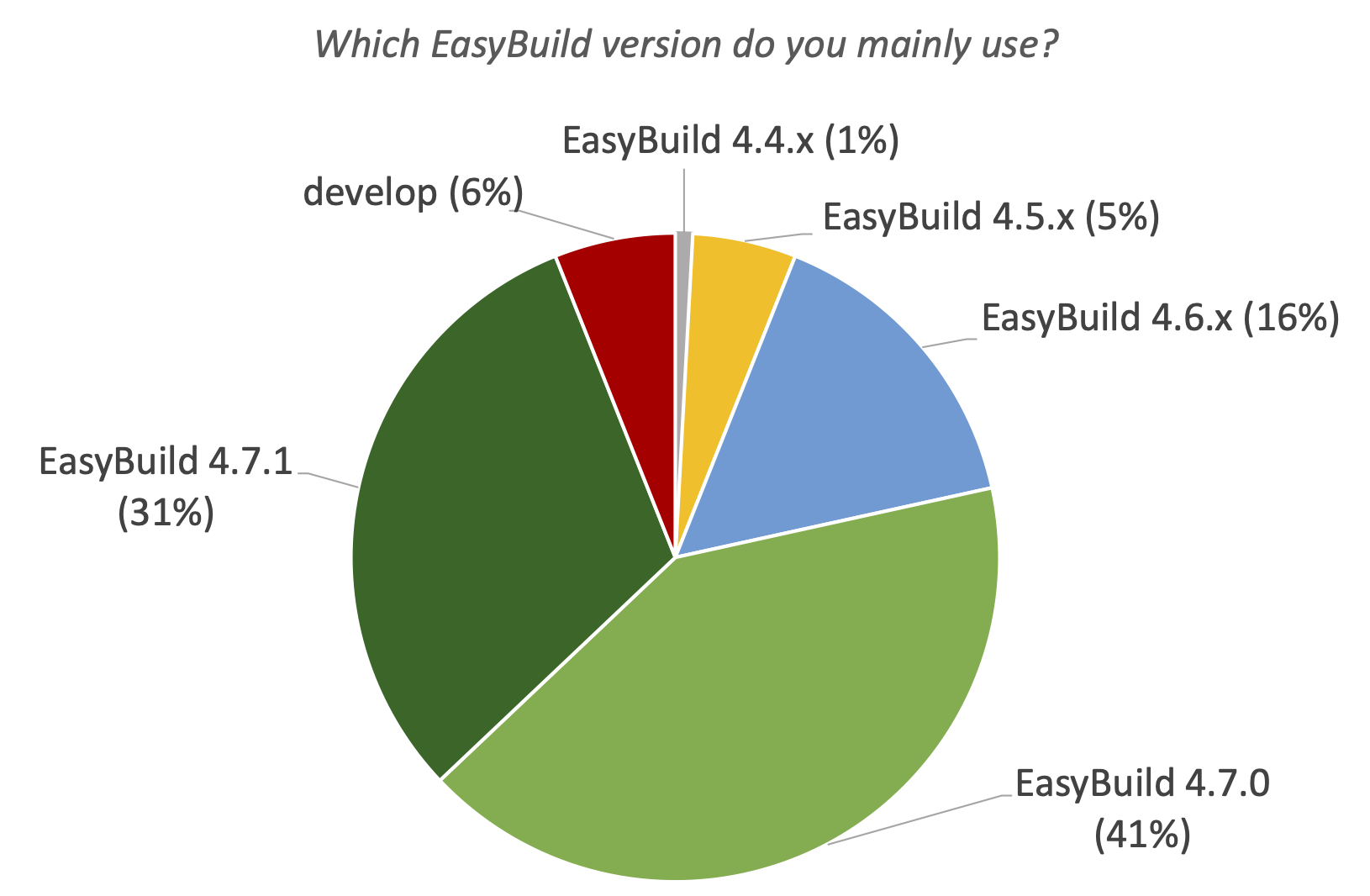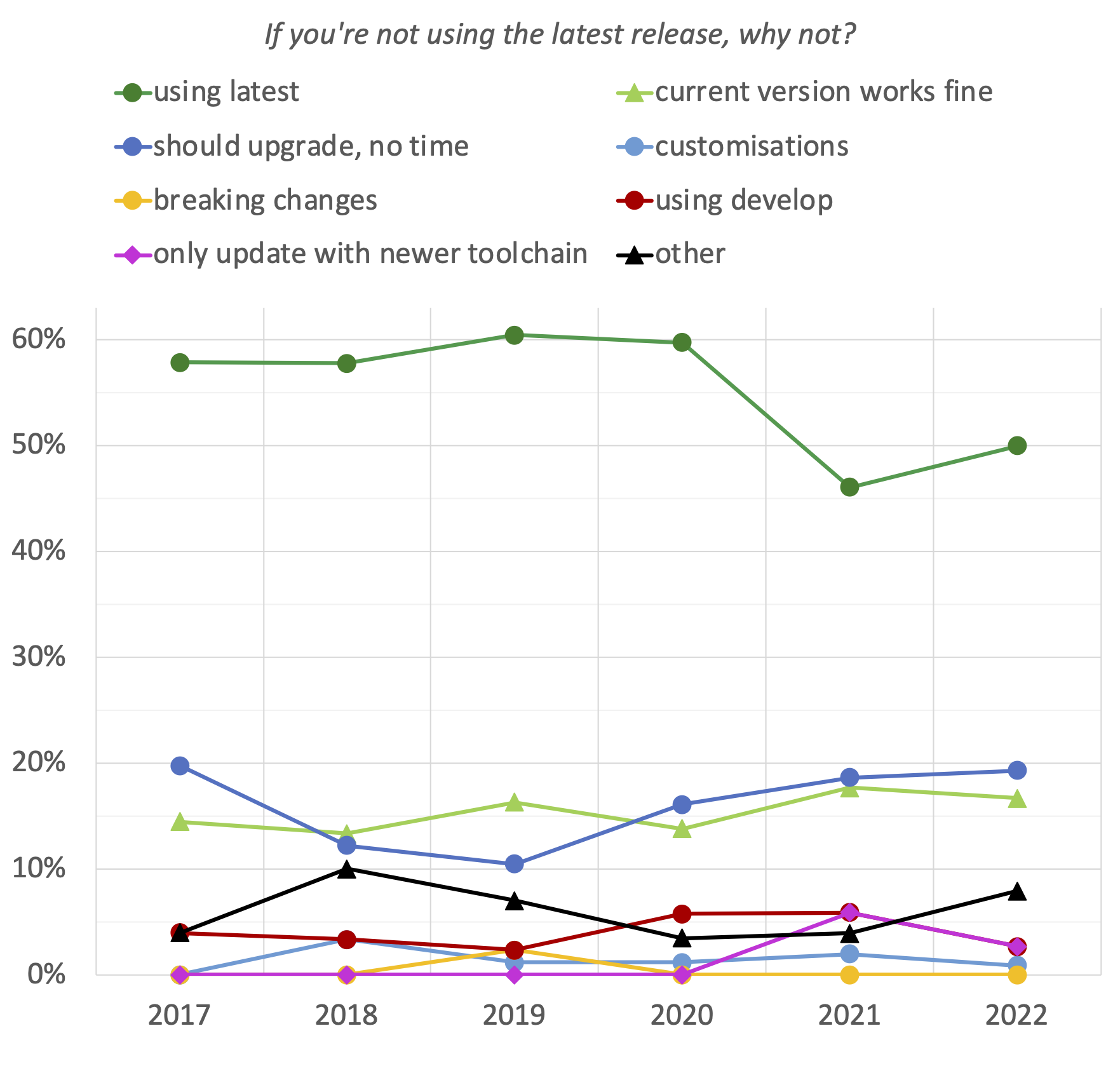 Toolchains¶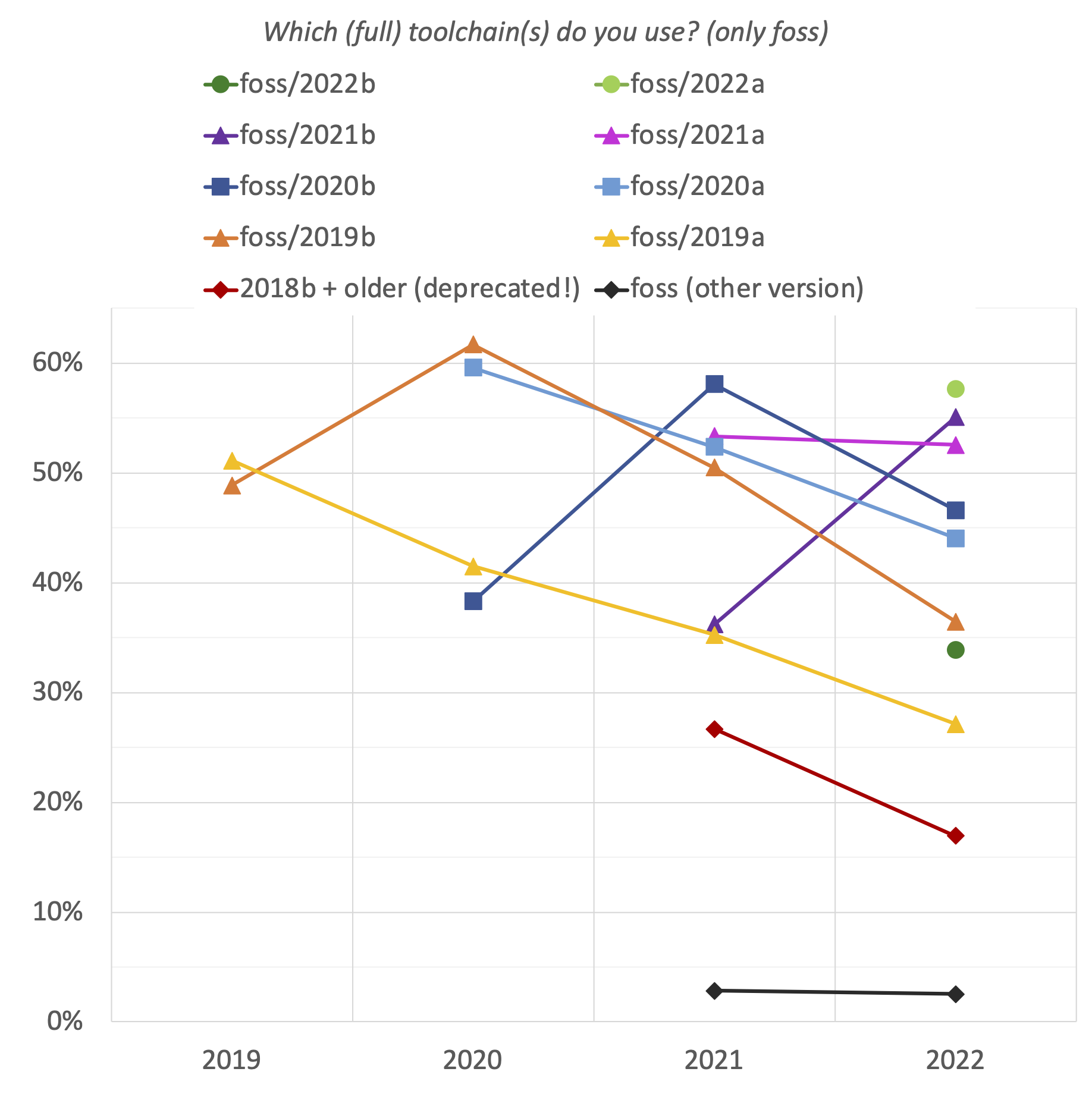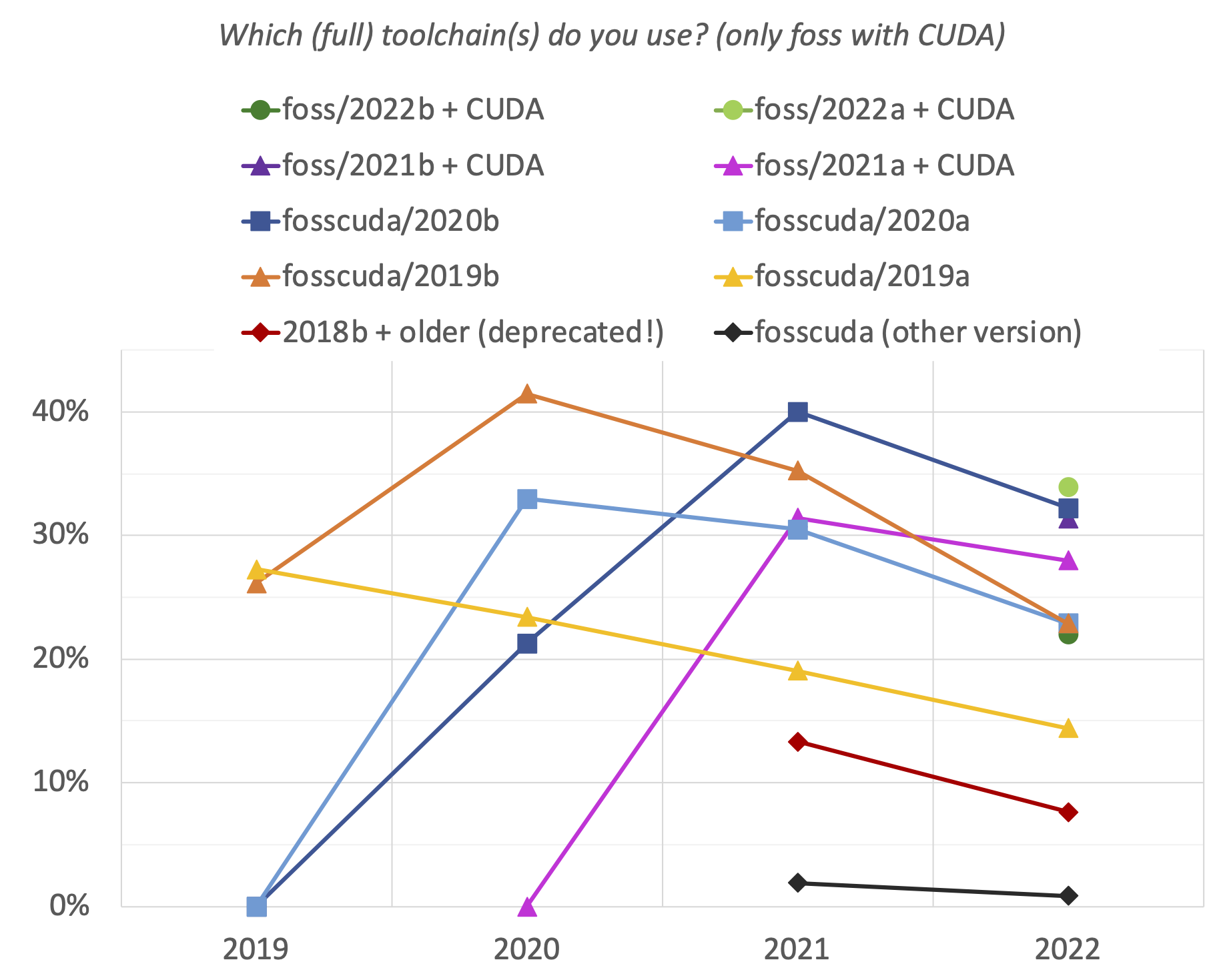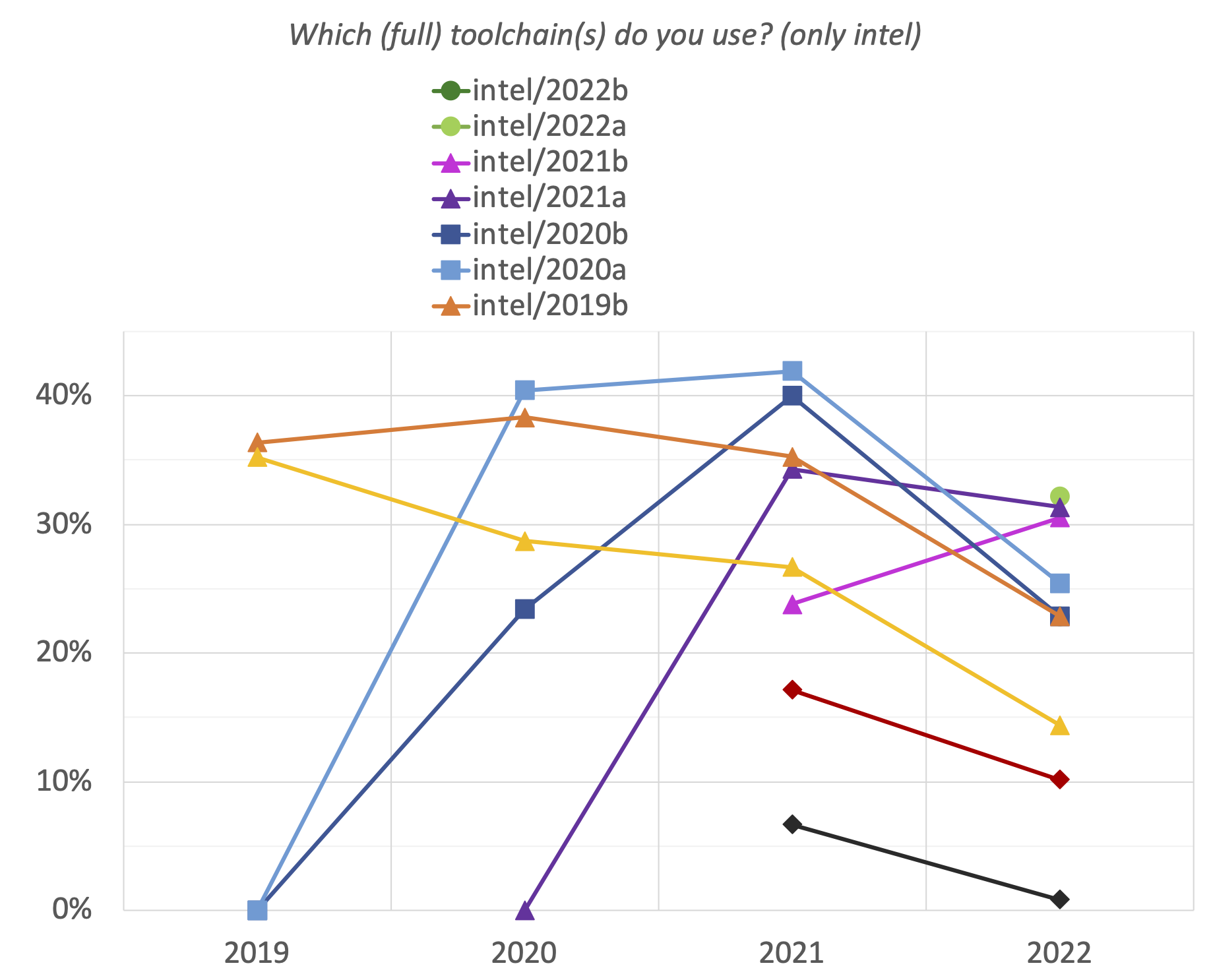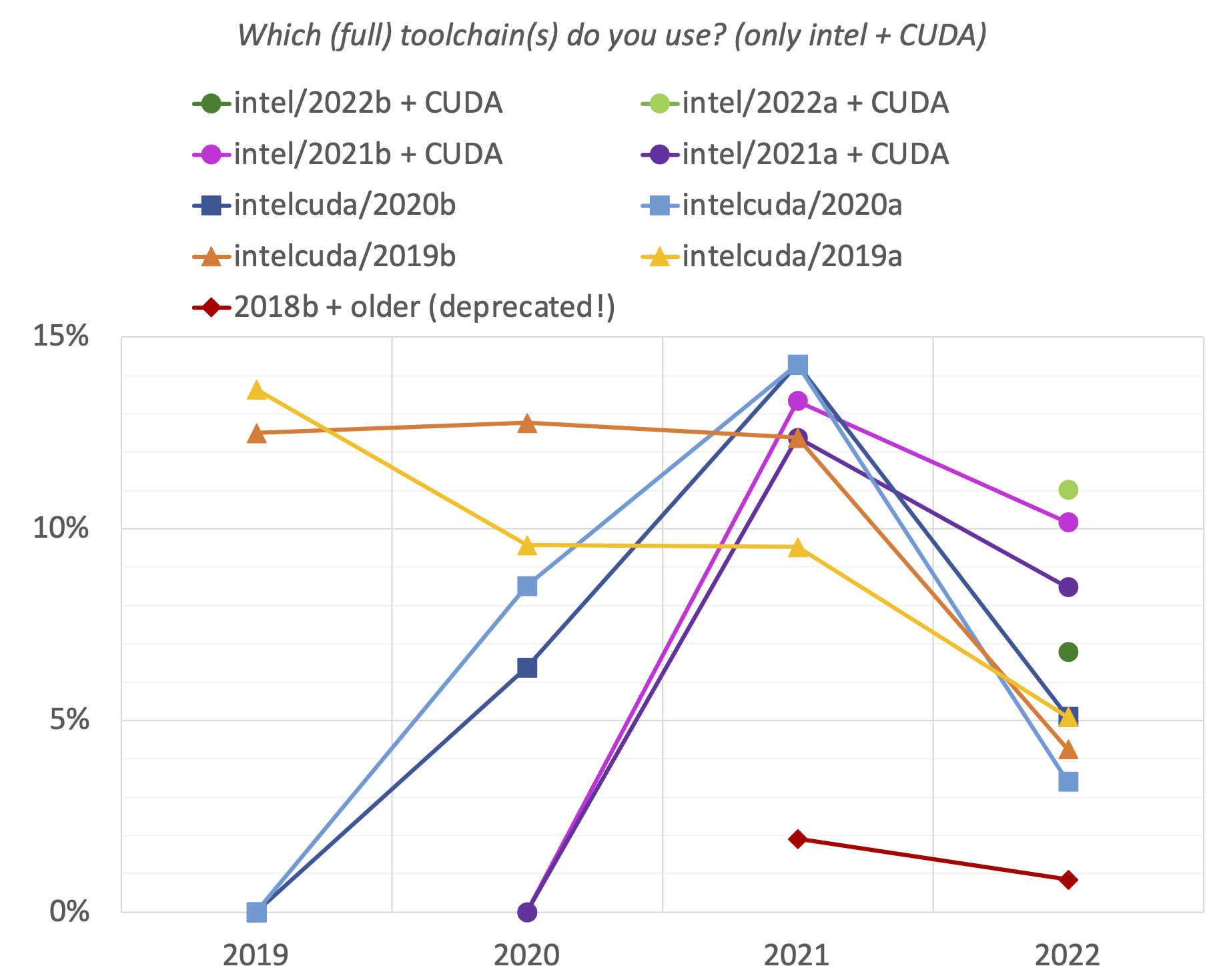 Significant increase in use of NVHPC-based toolchains (21%, was 15% and 7% in previous surveys).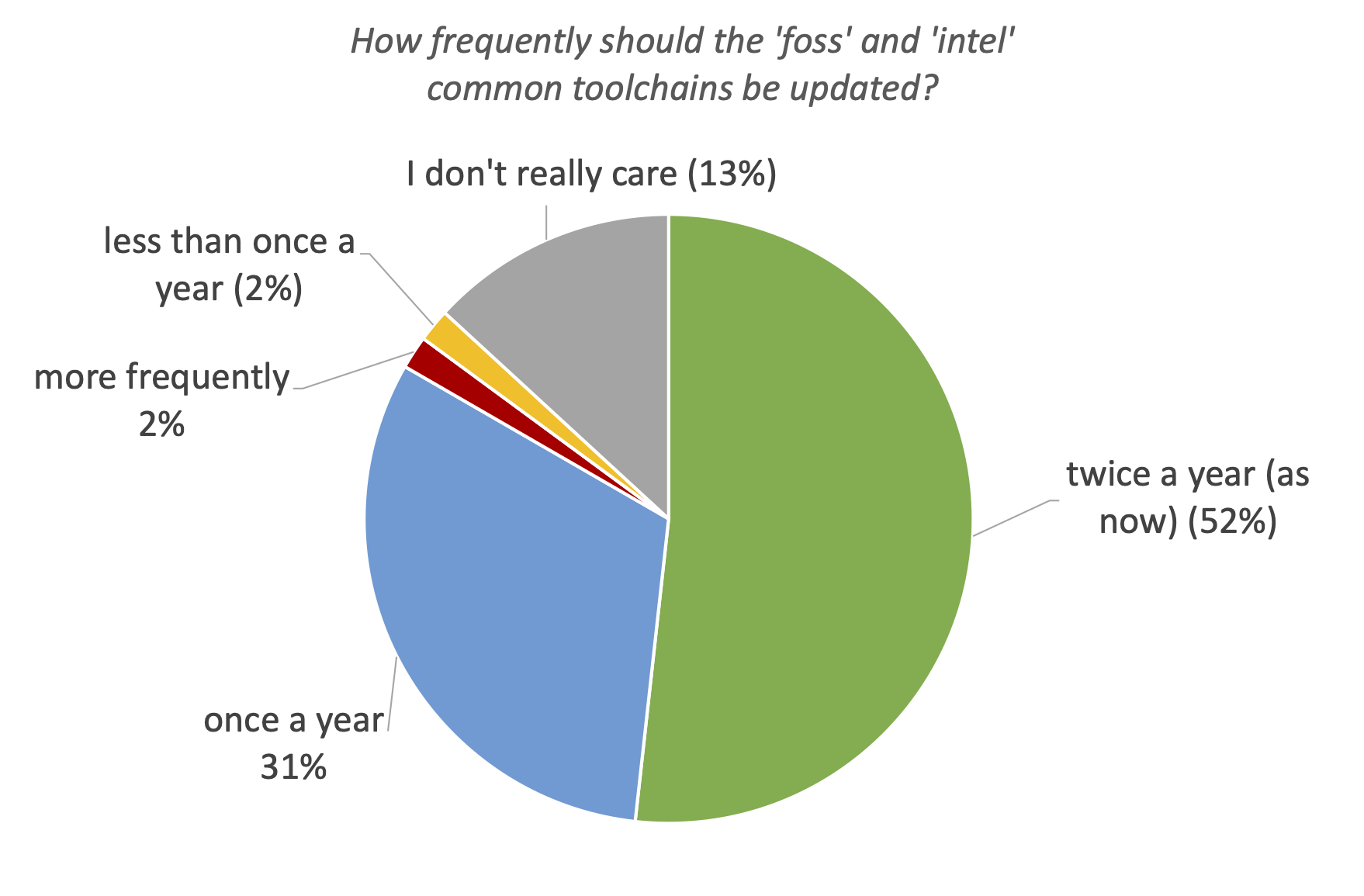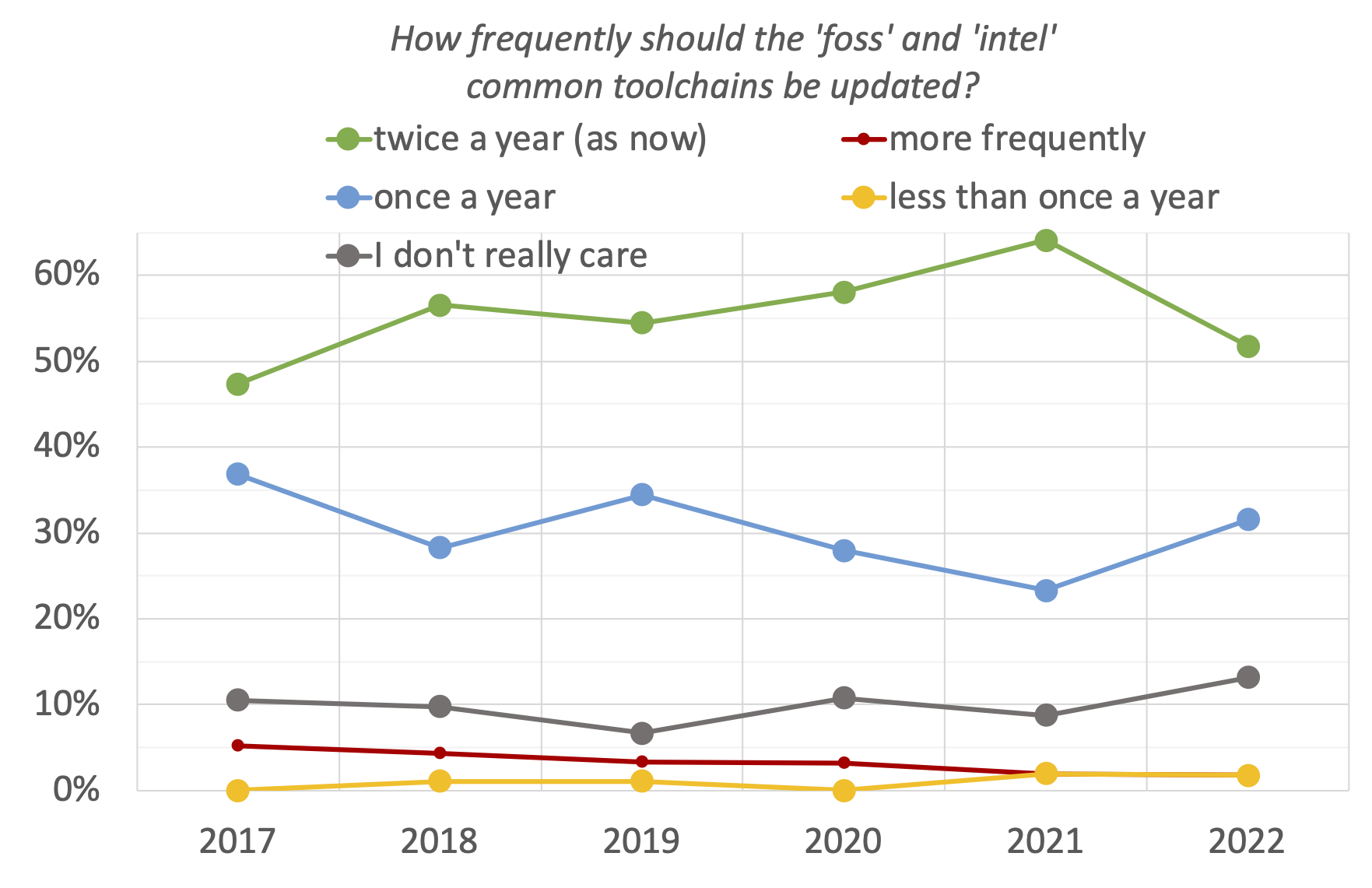 Installations¶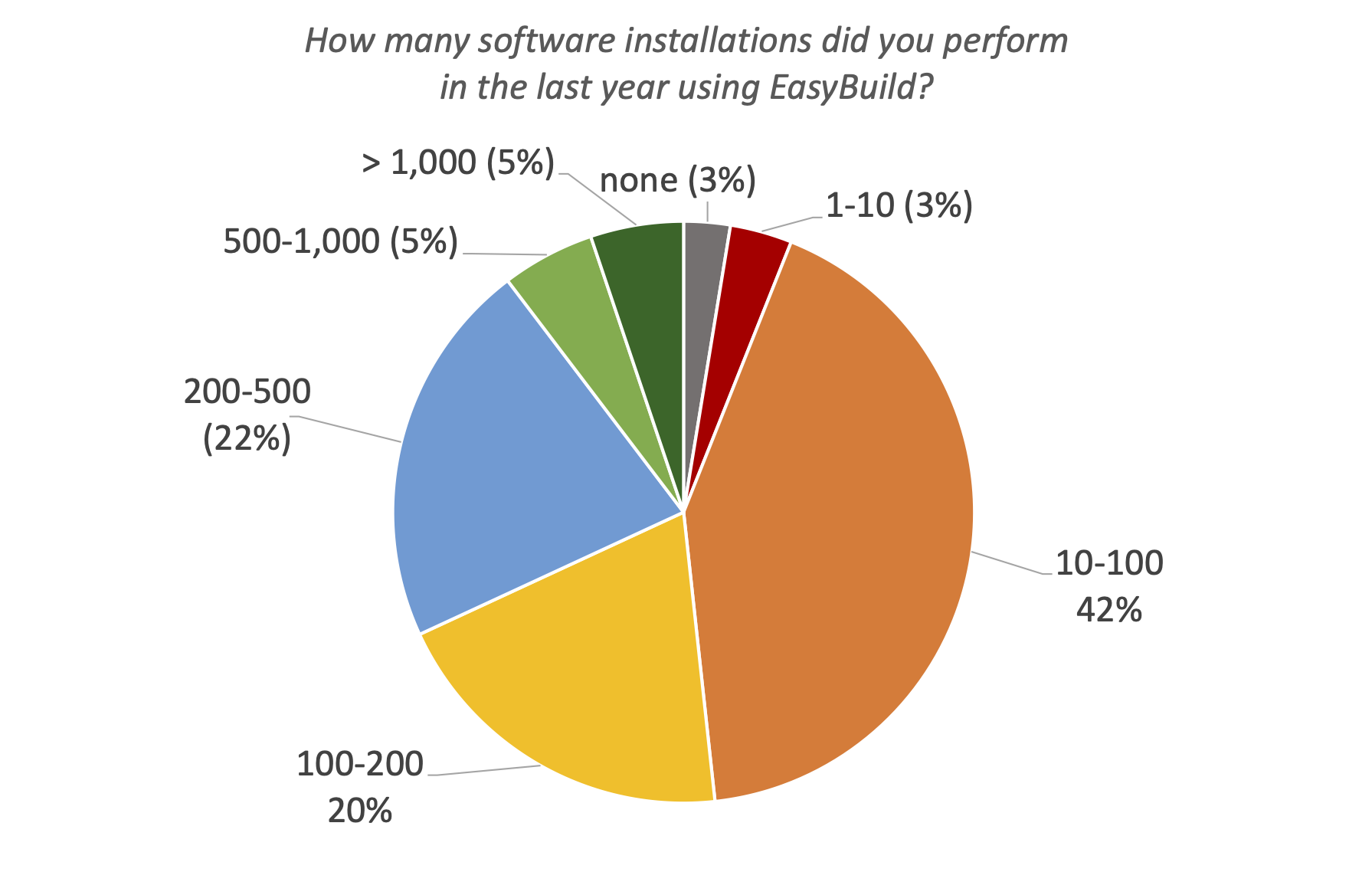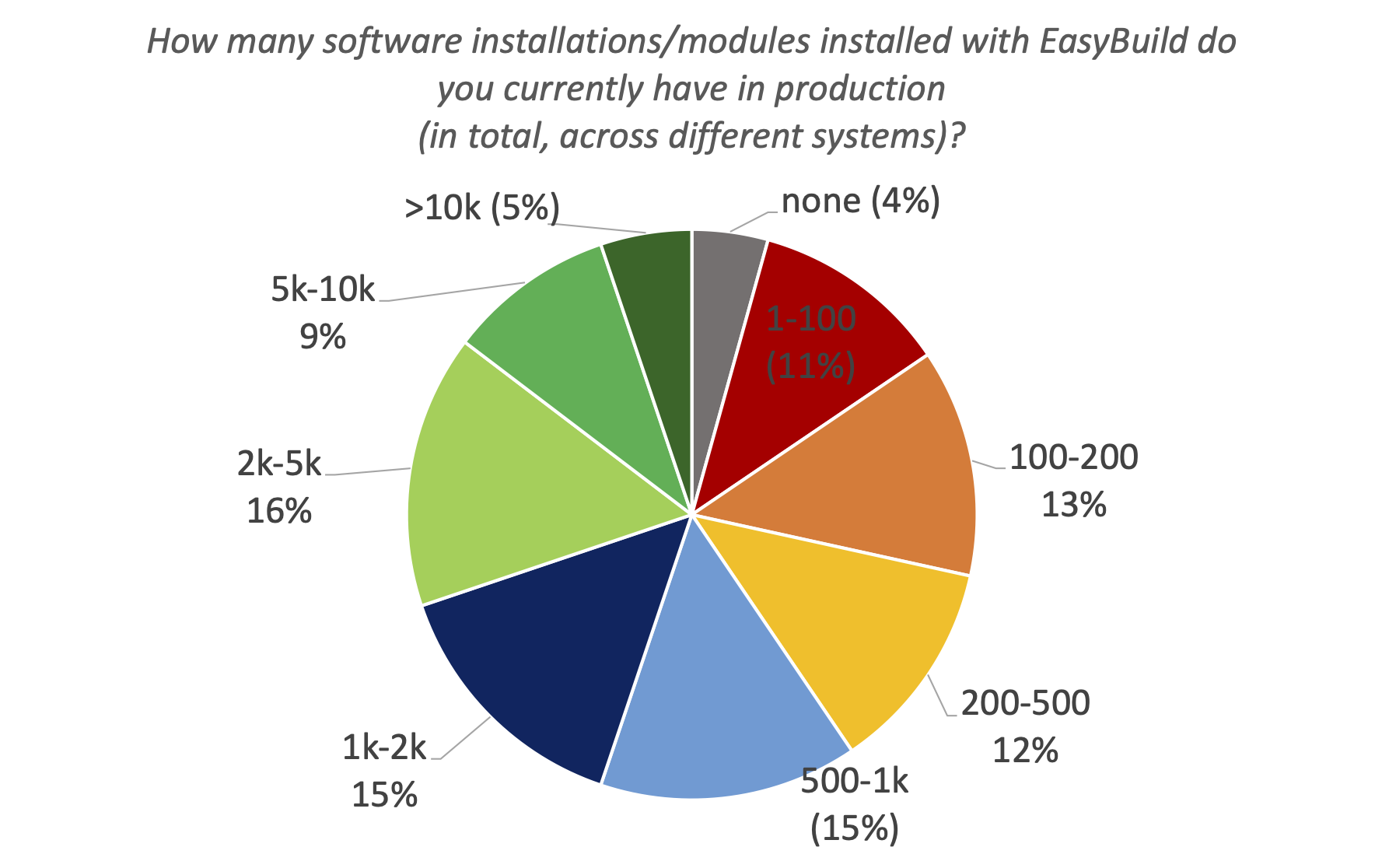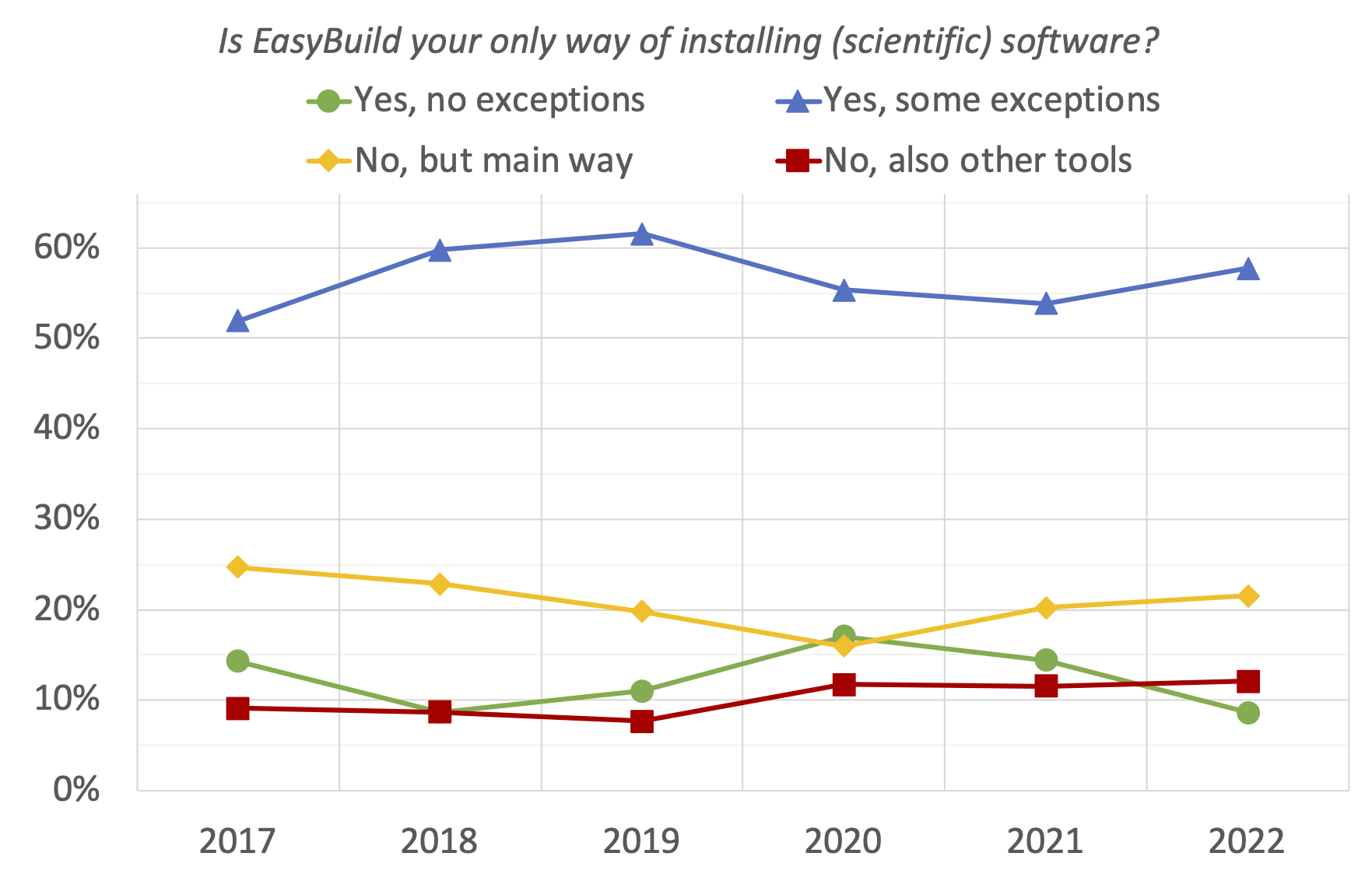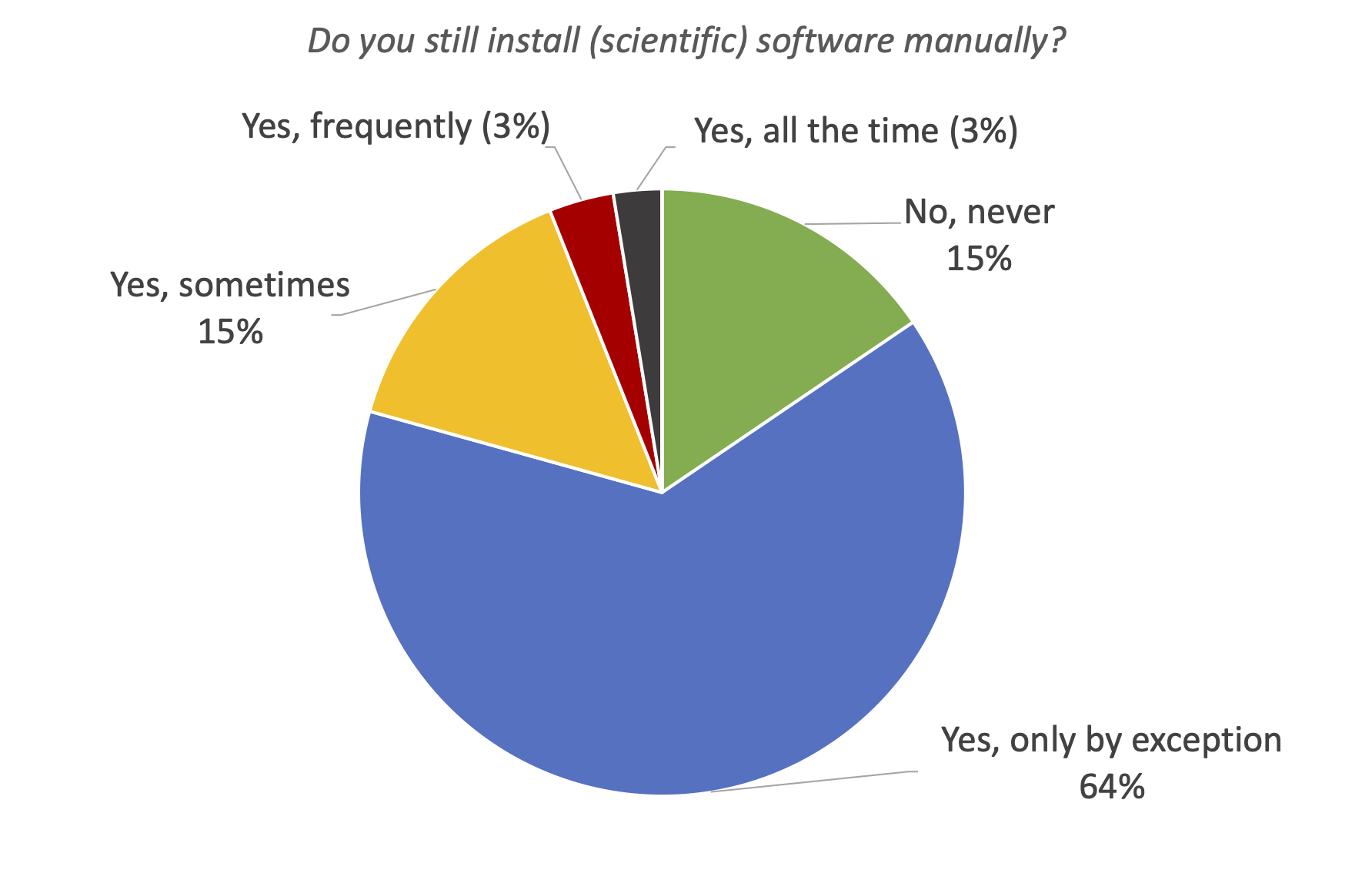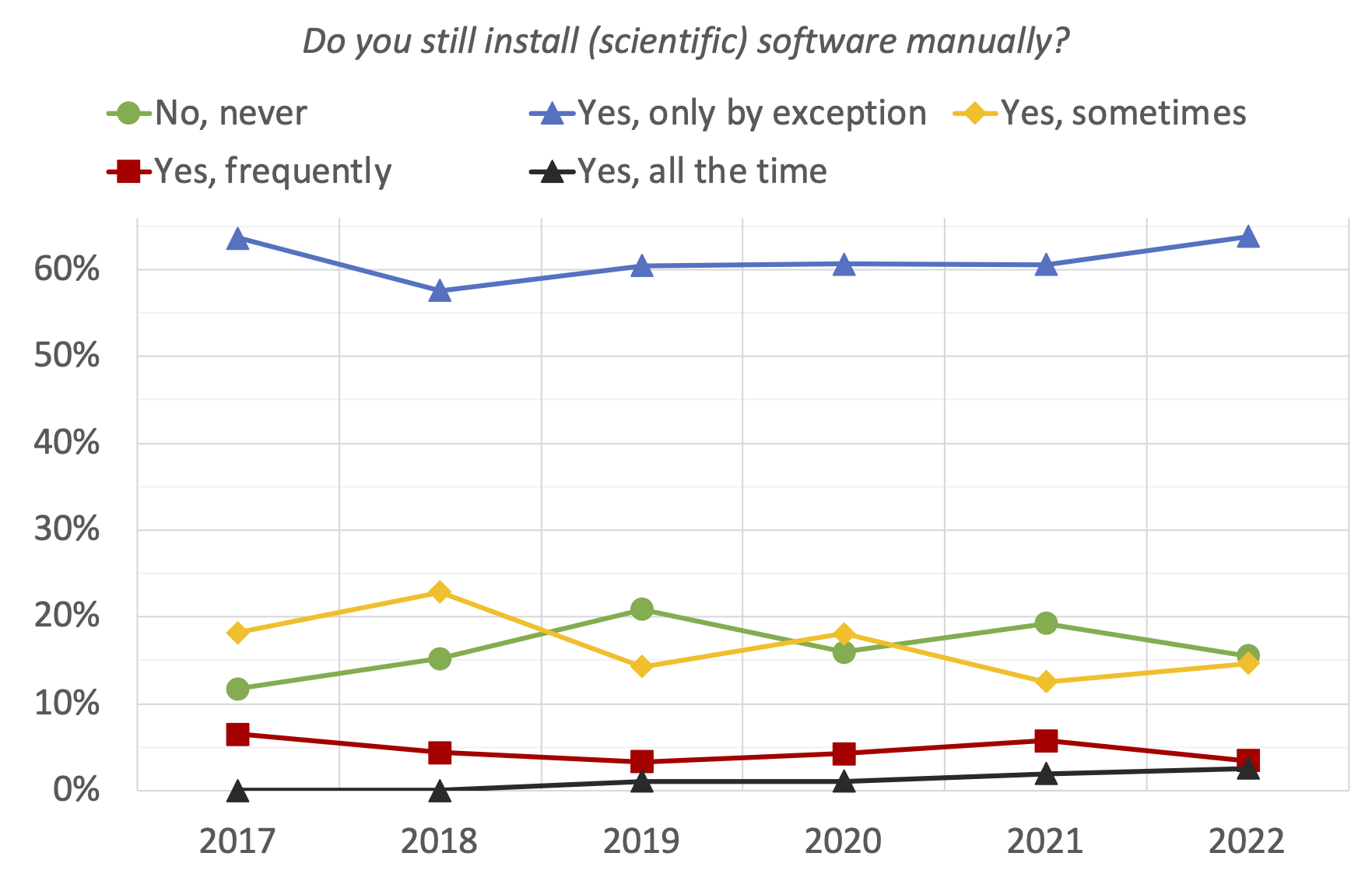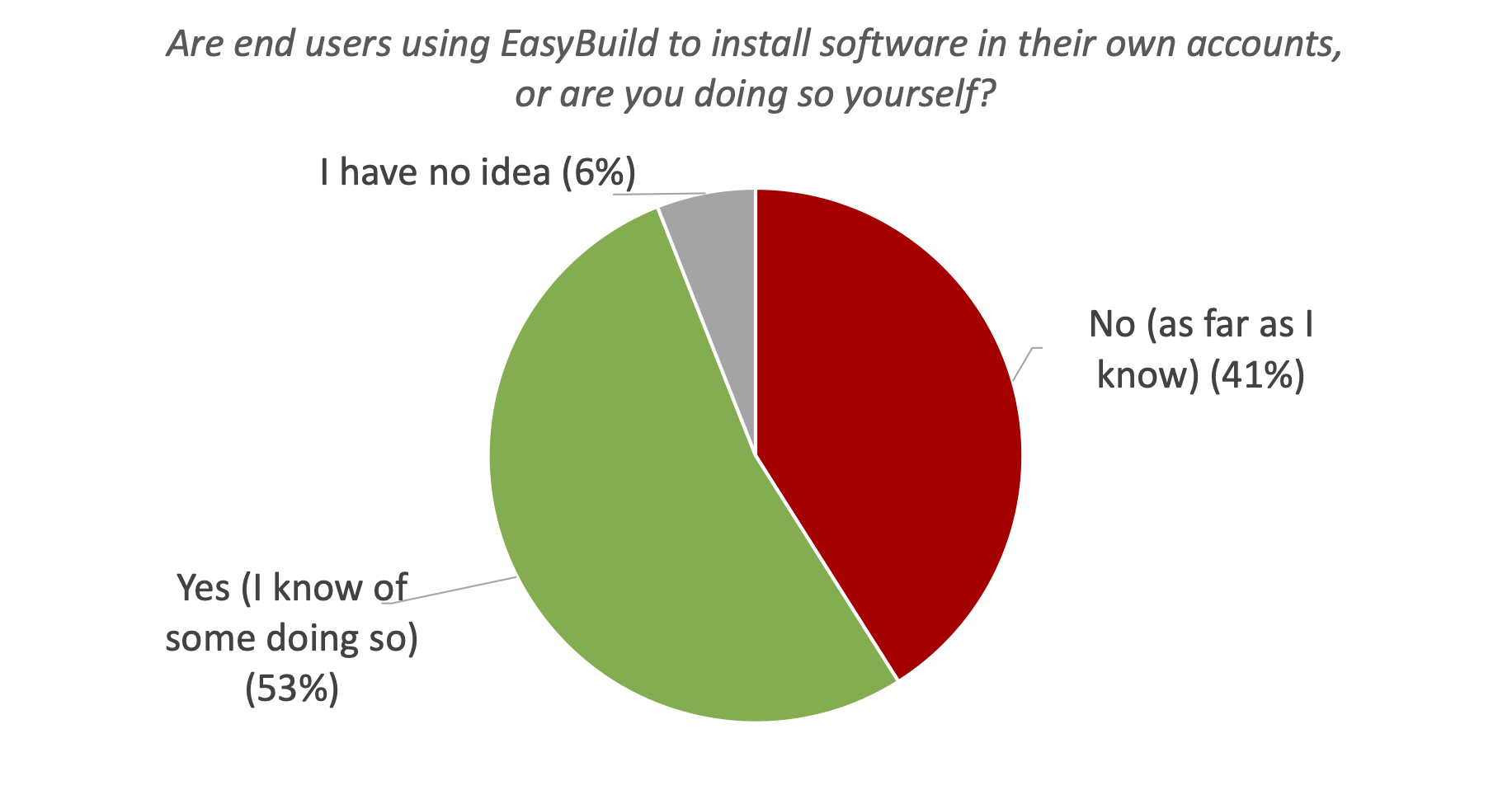 Customizations¶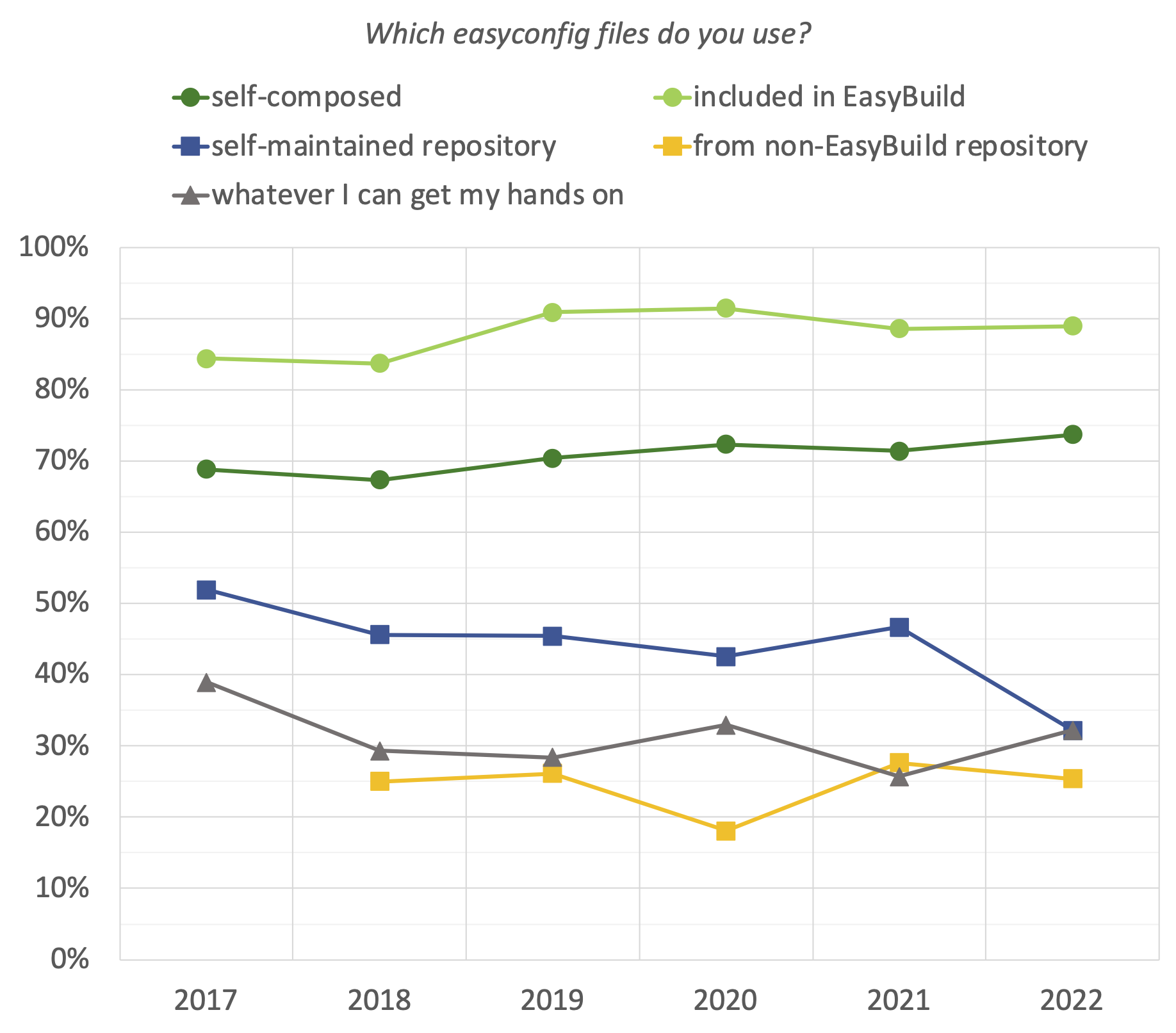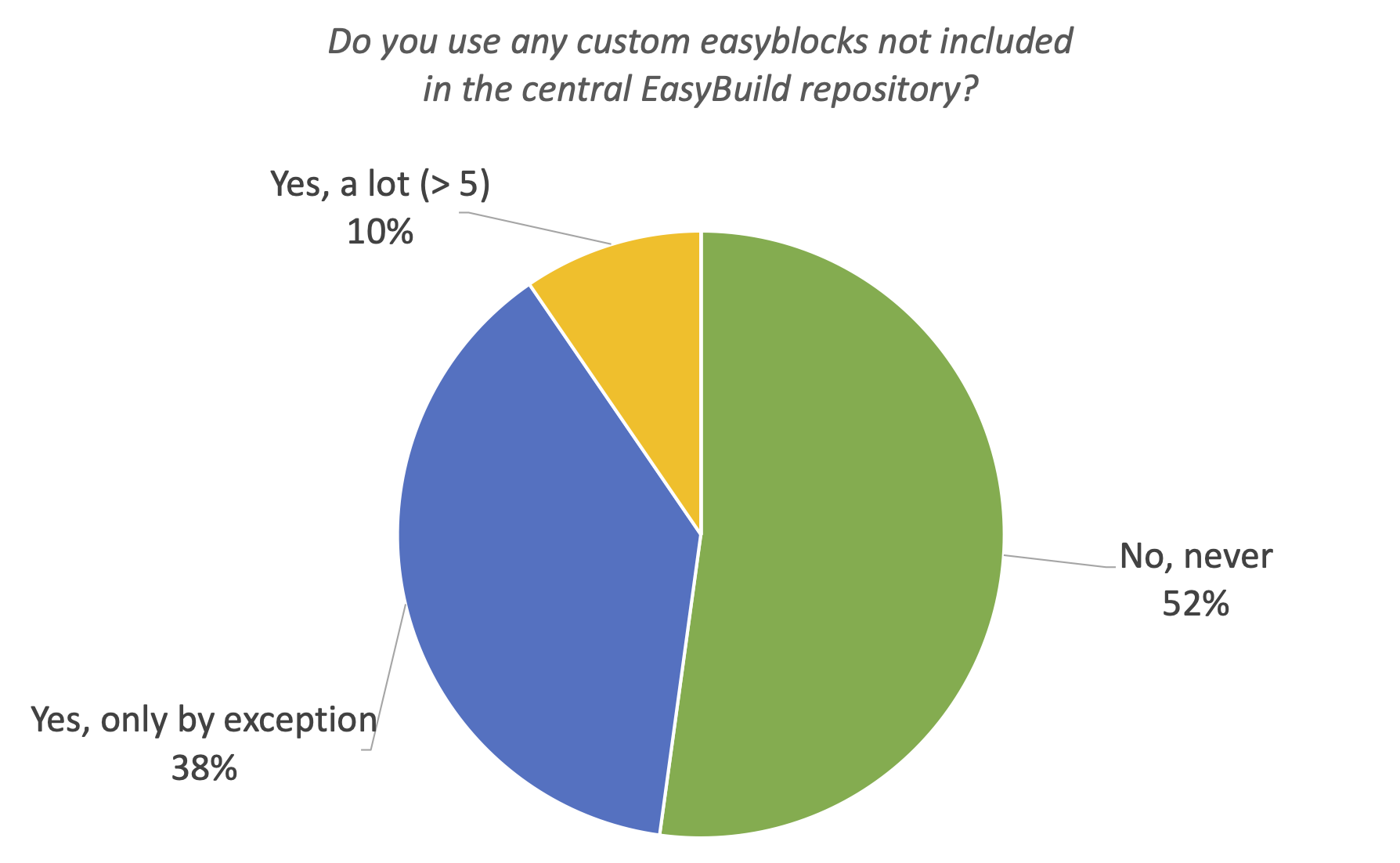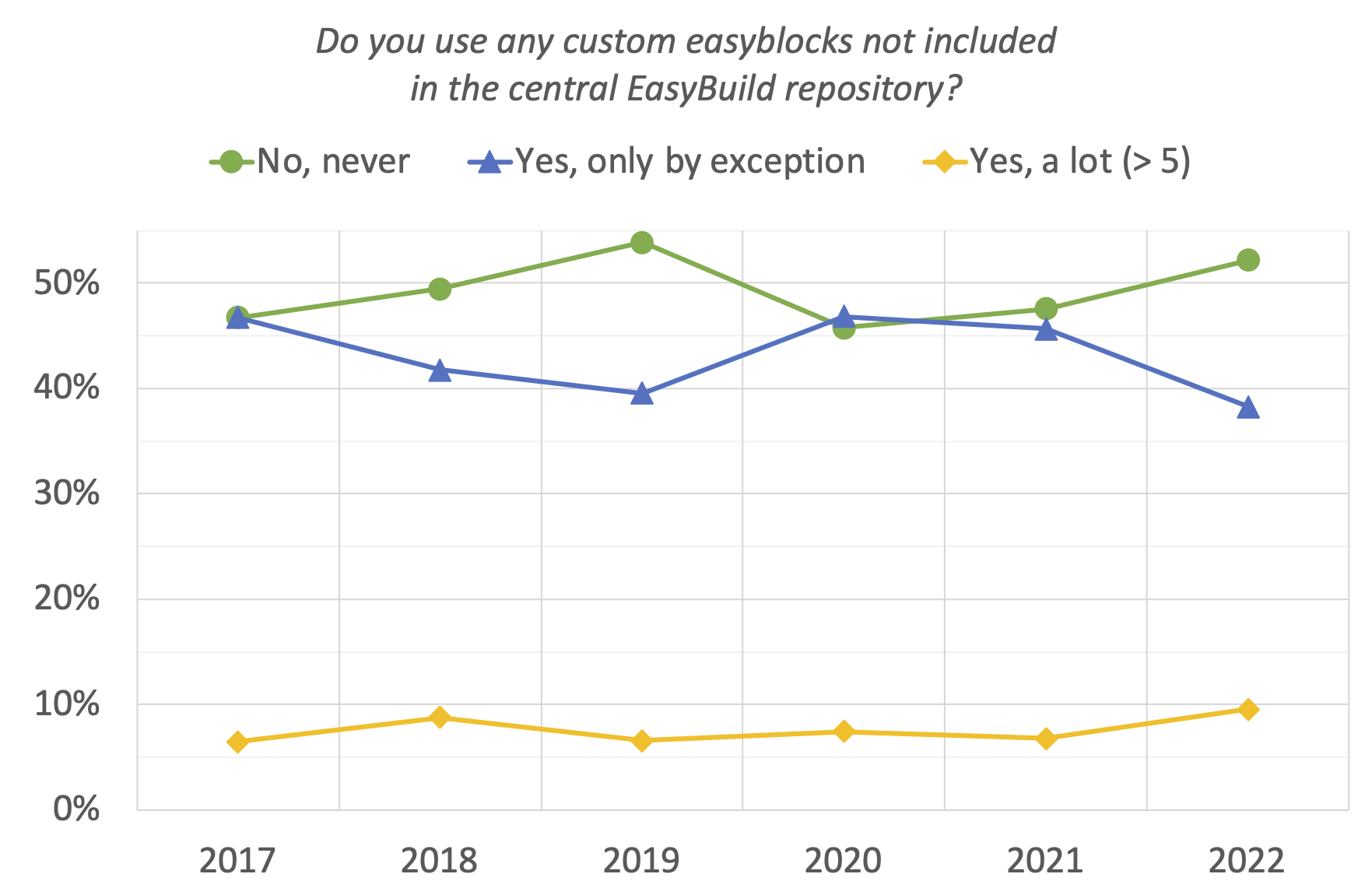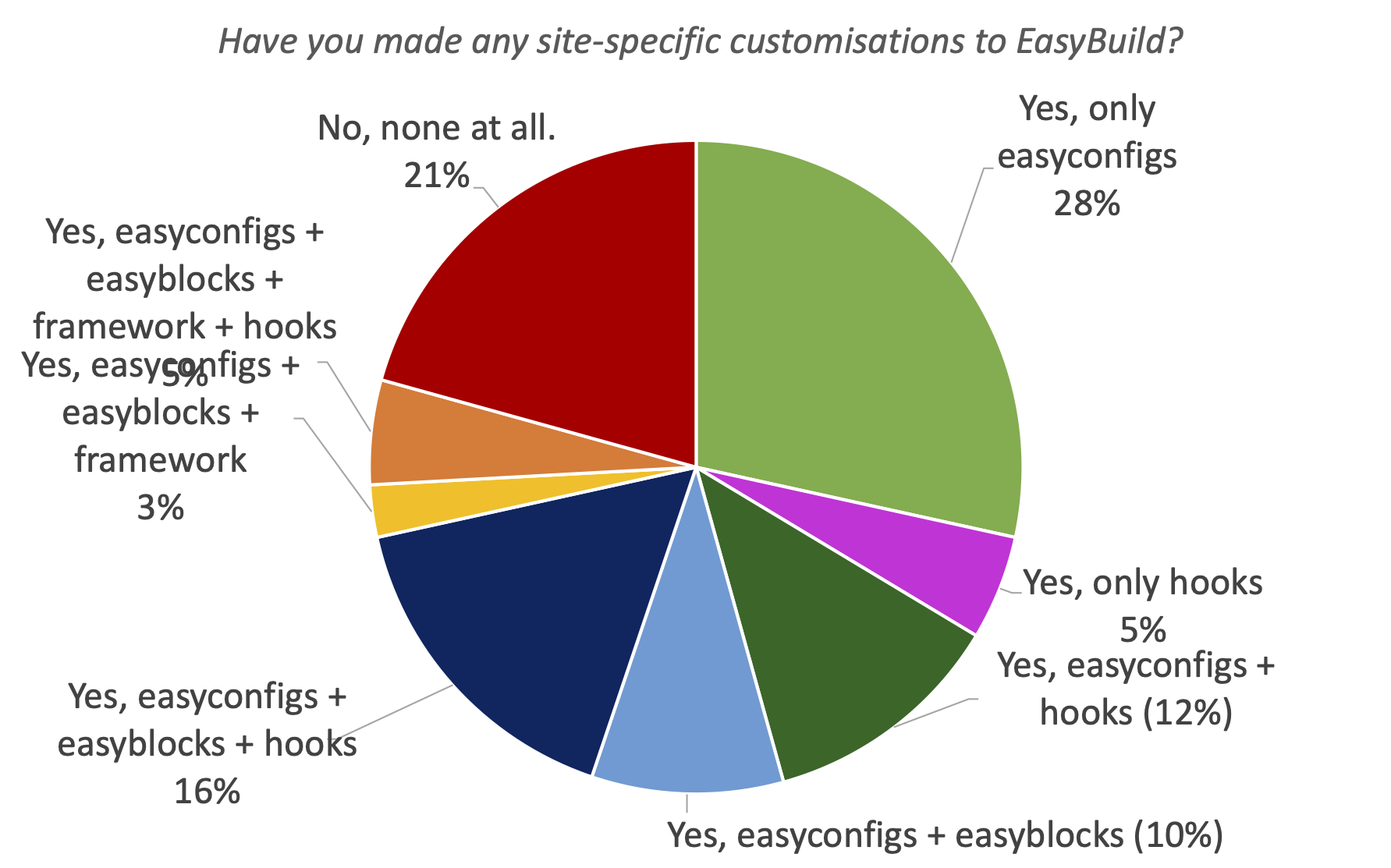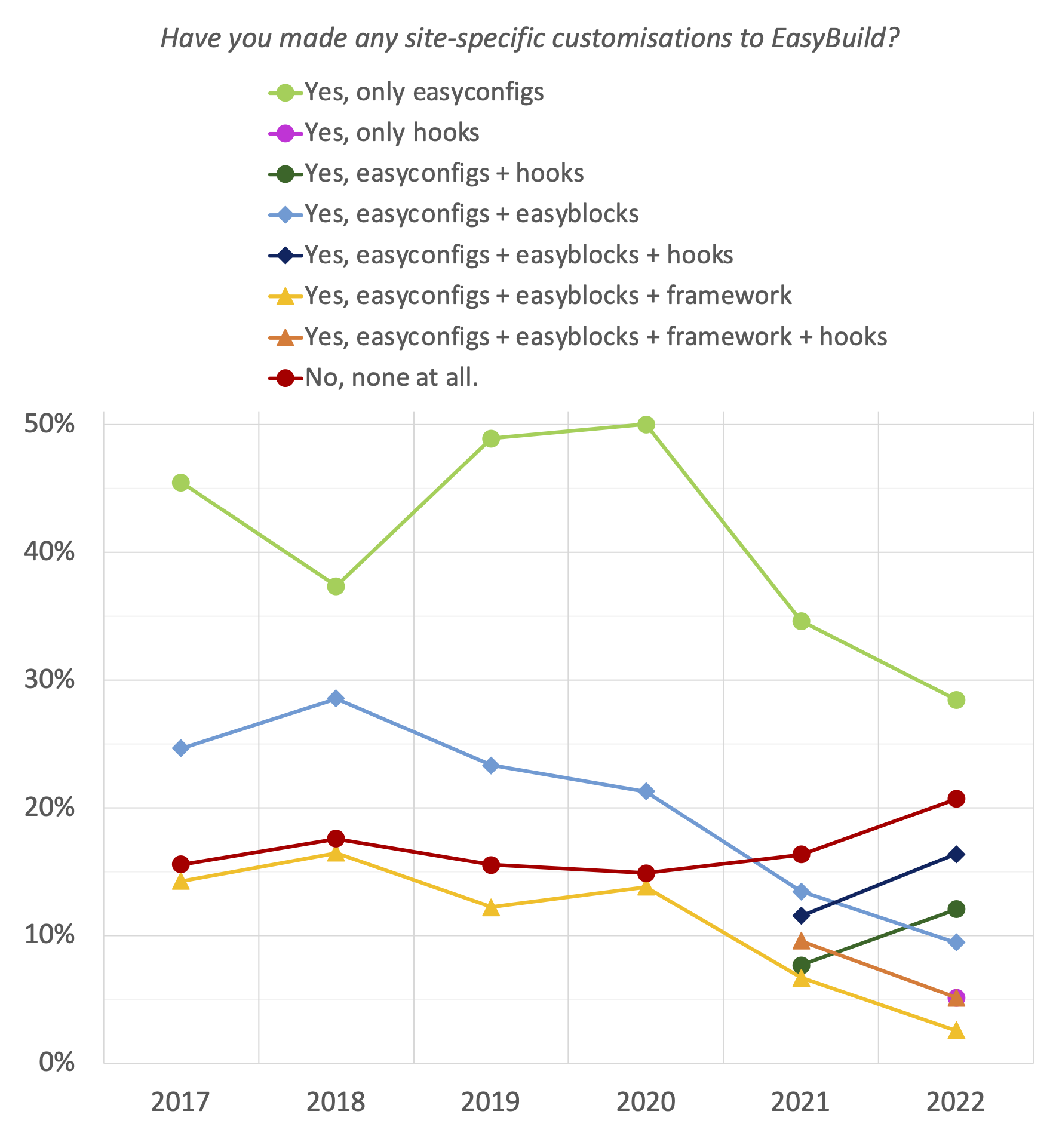 Community¶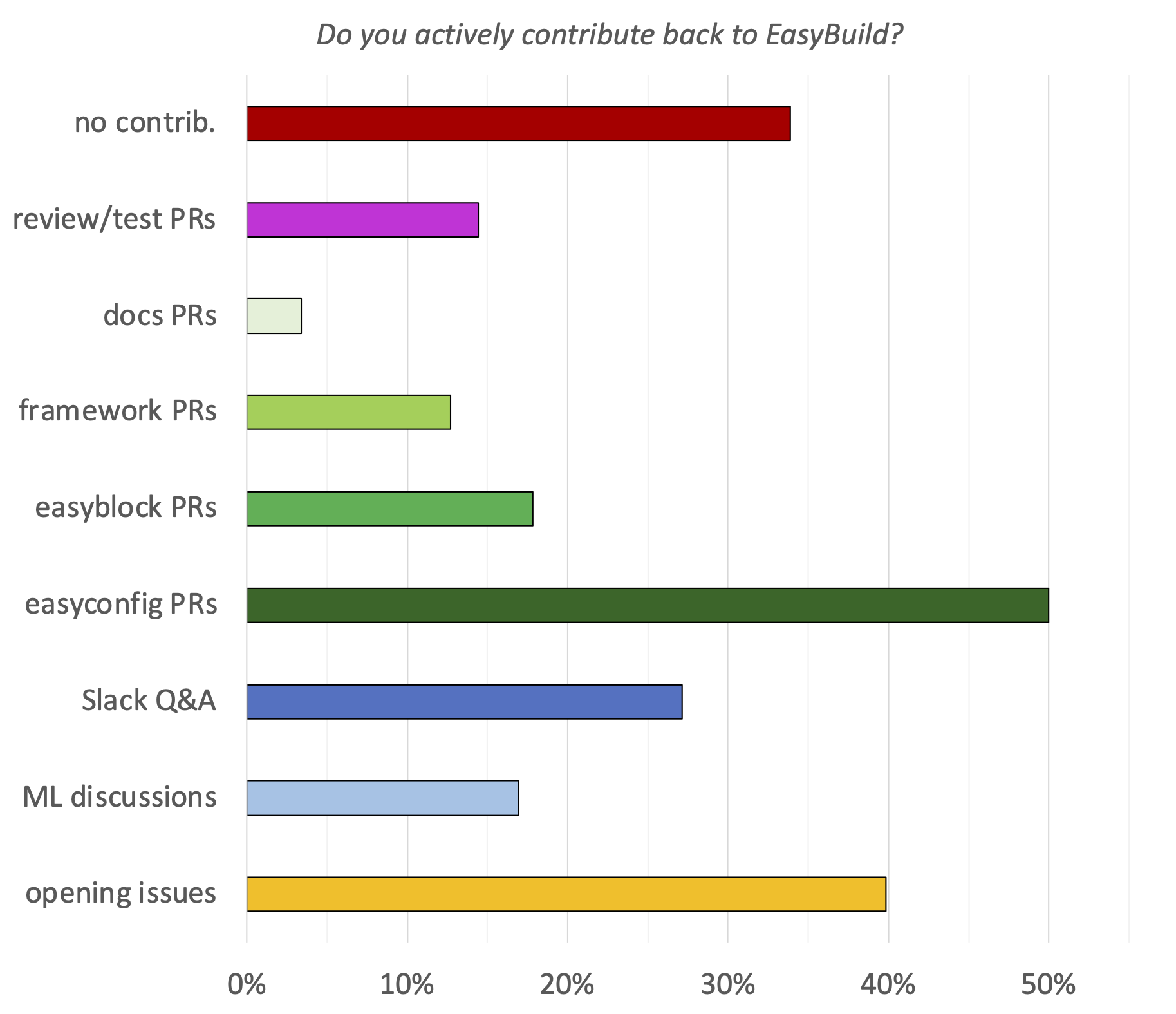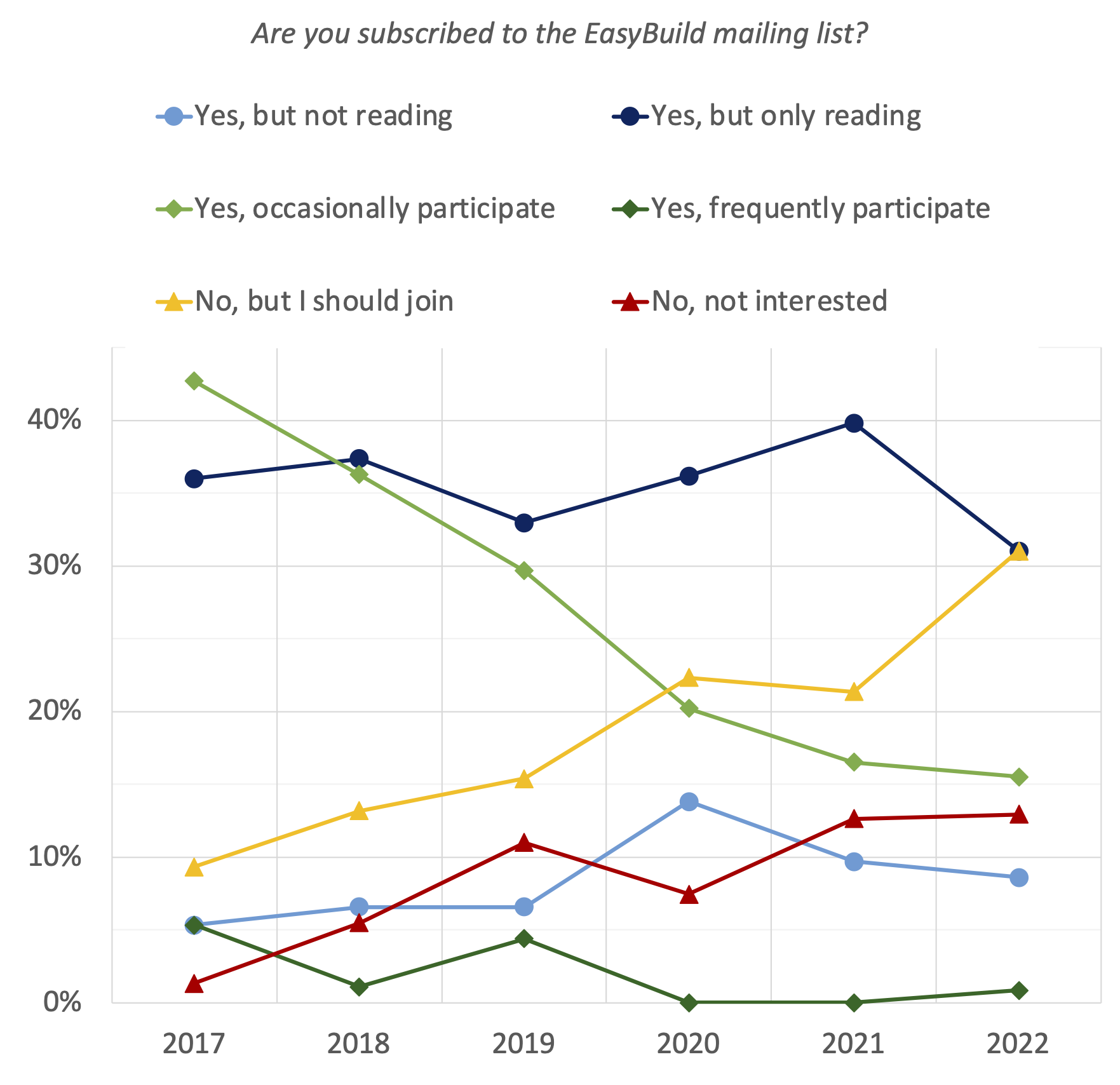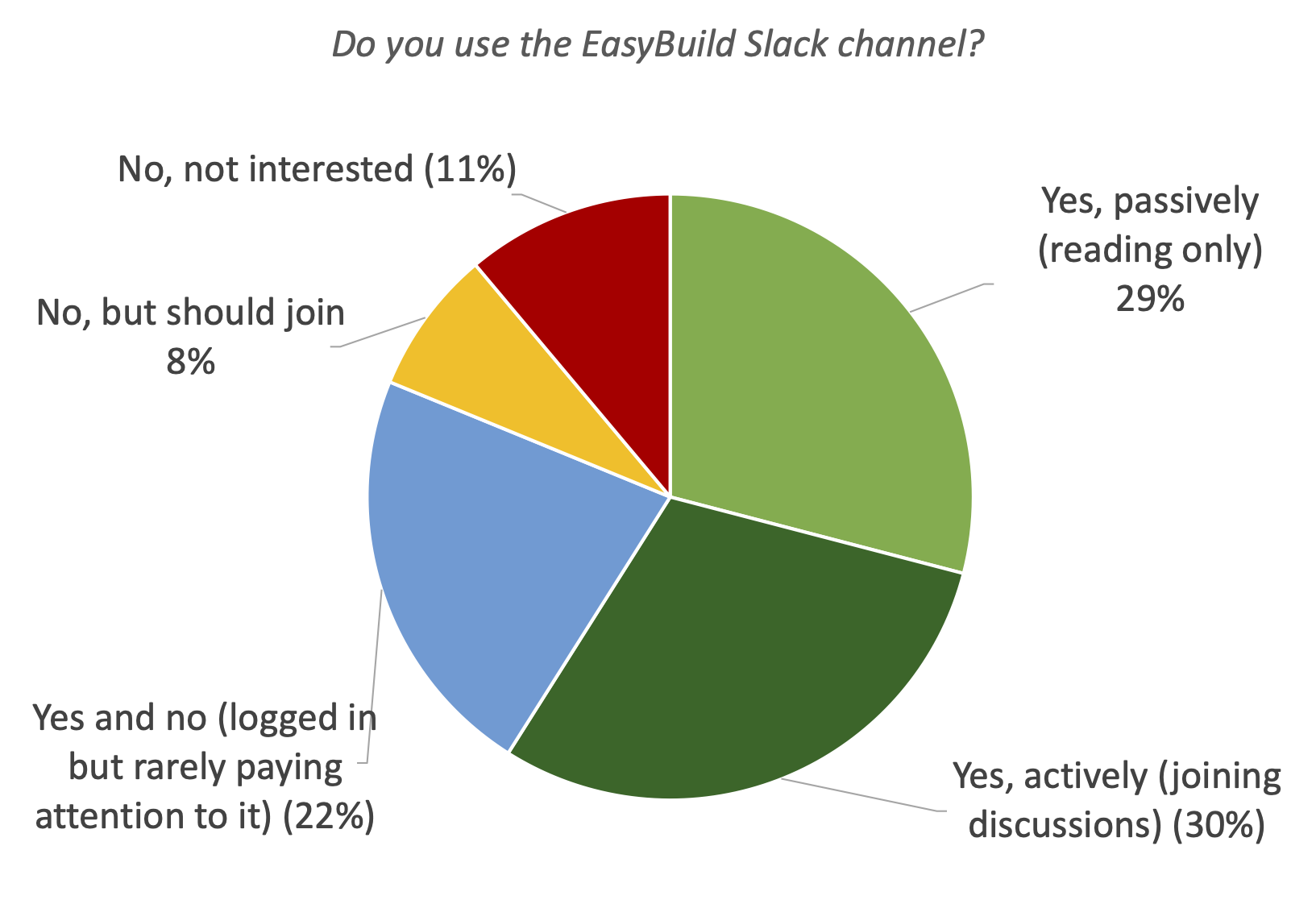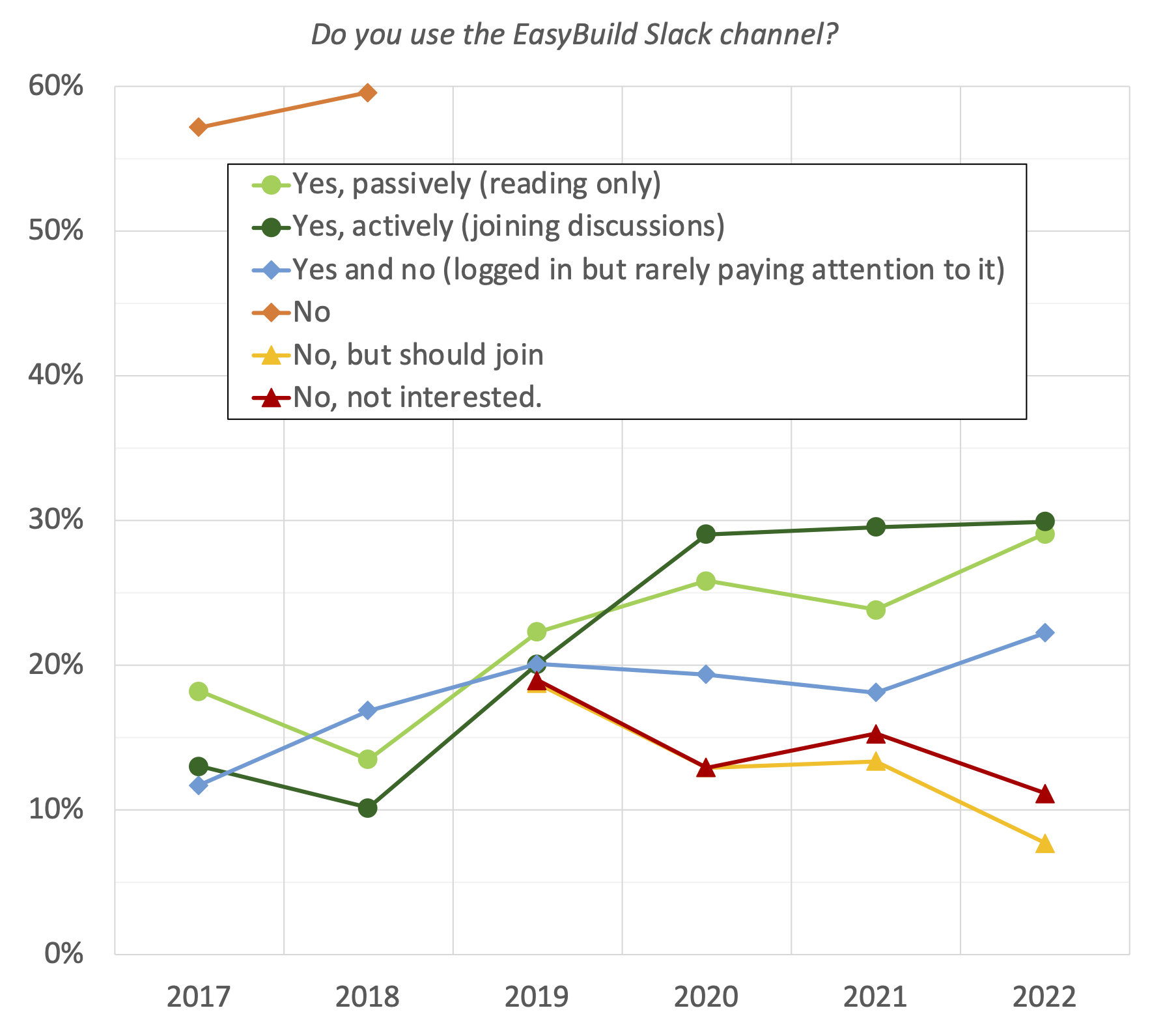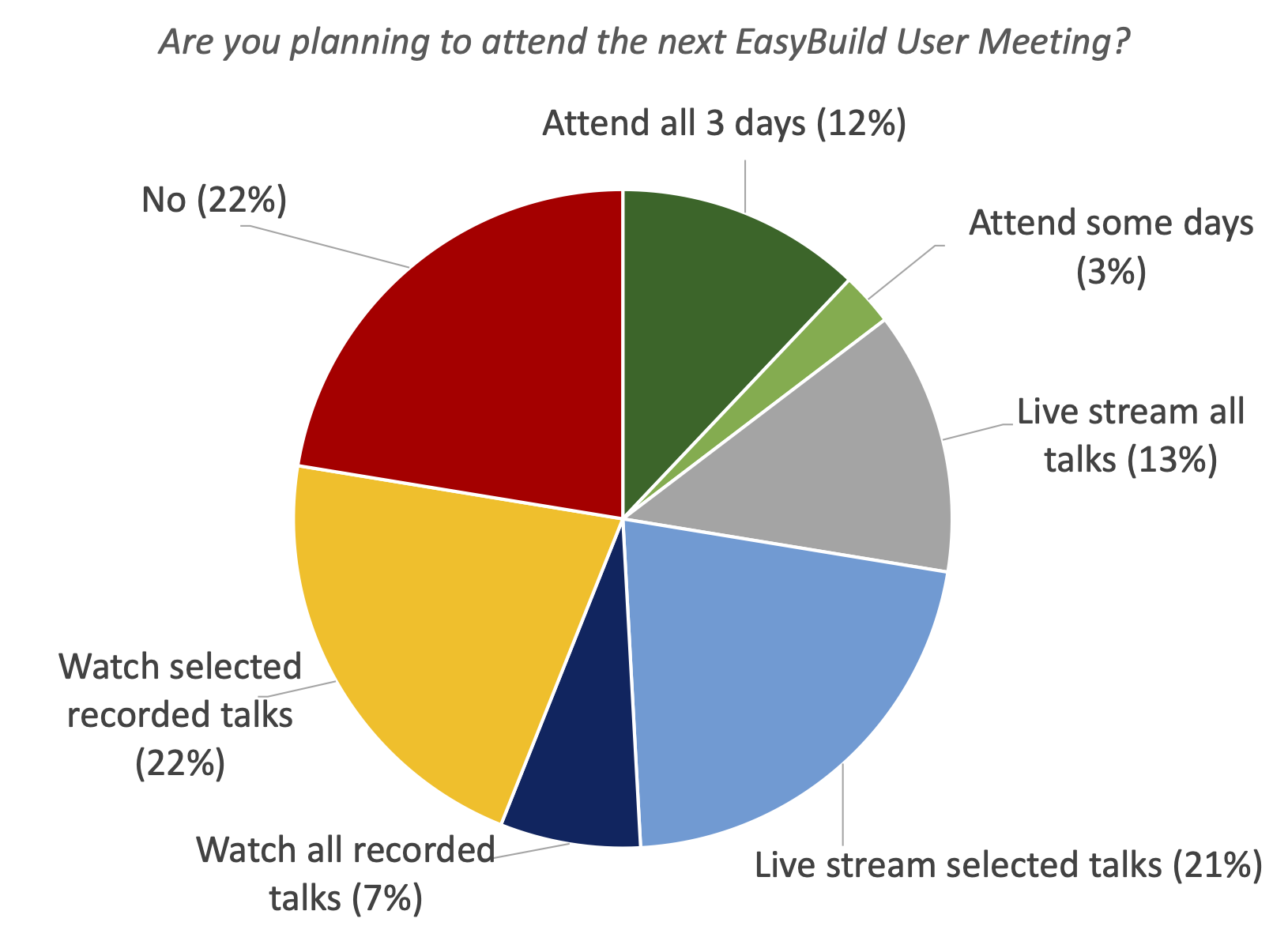 Logo¶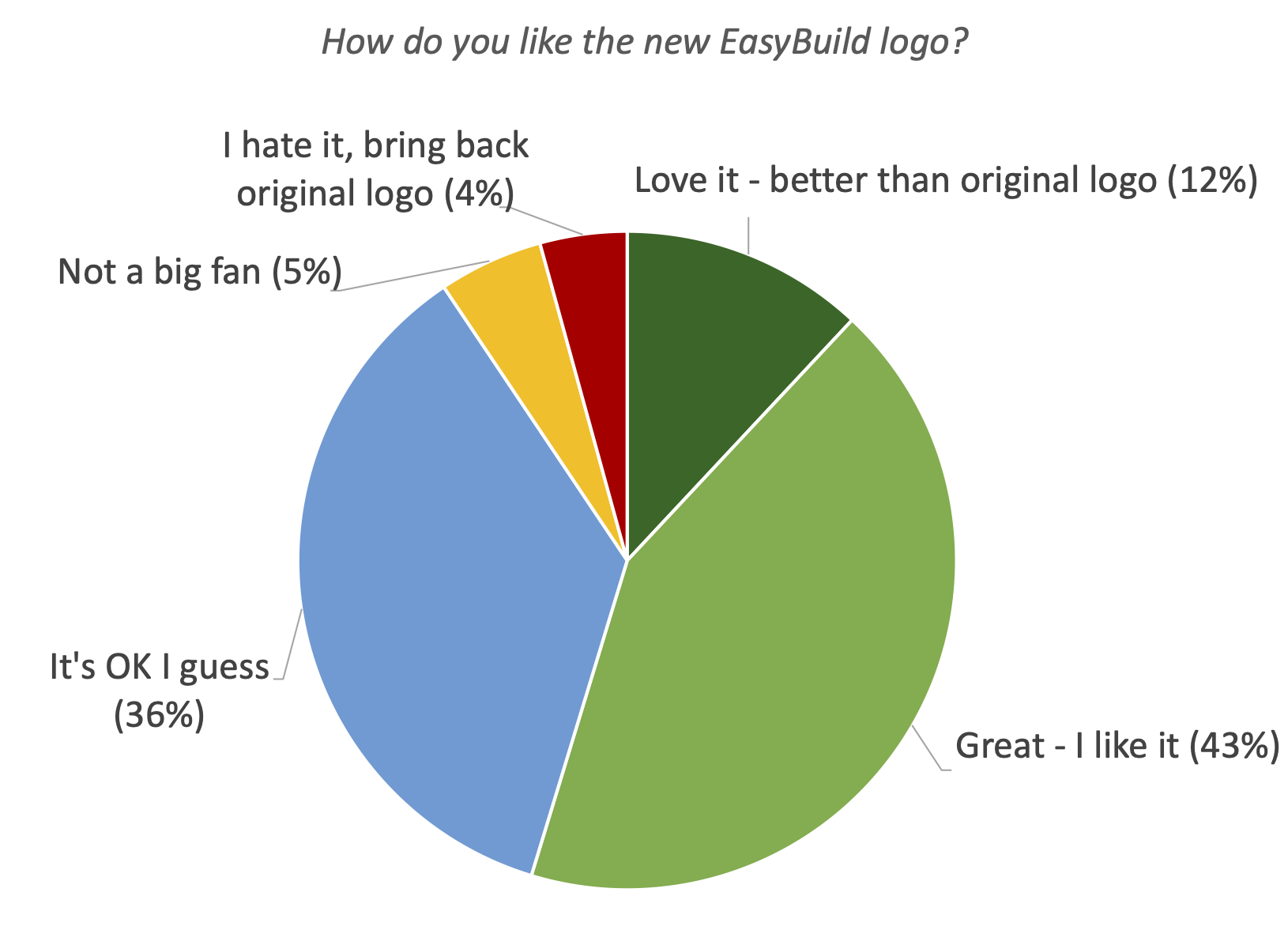 Documentation¶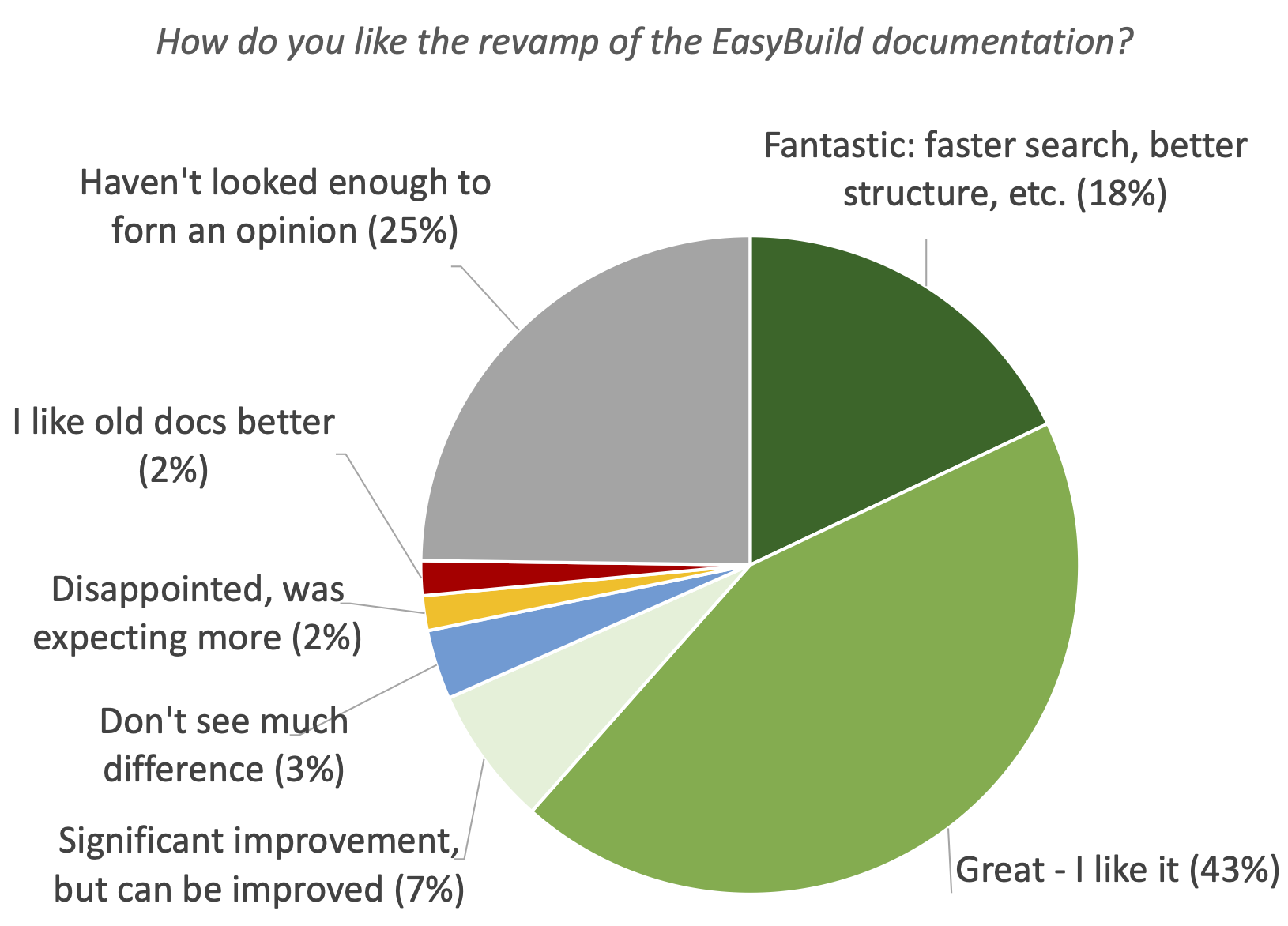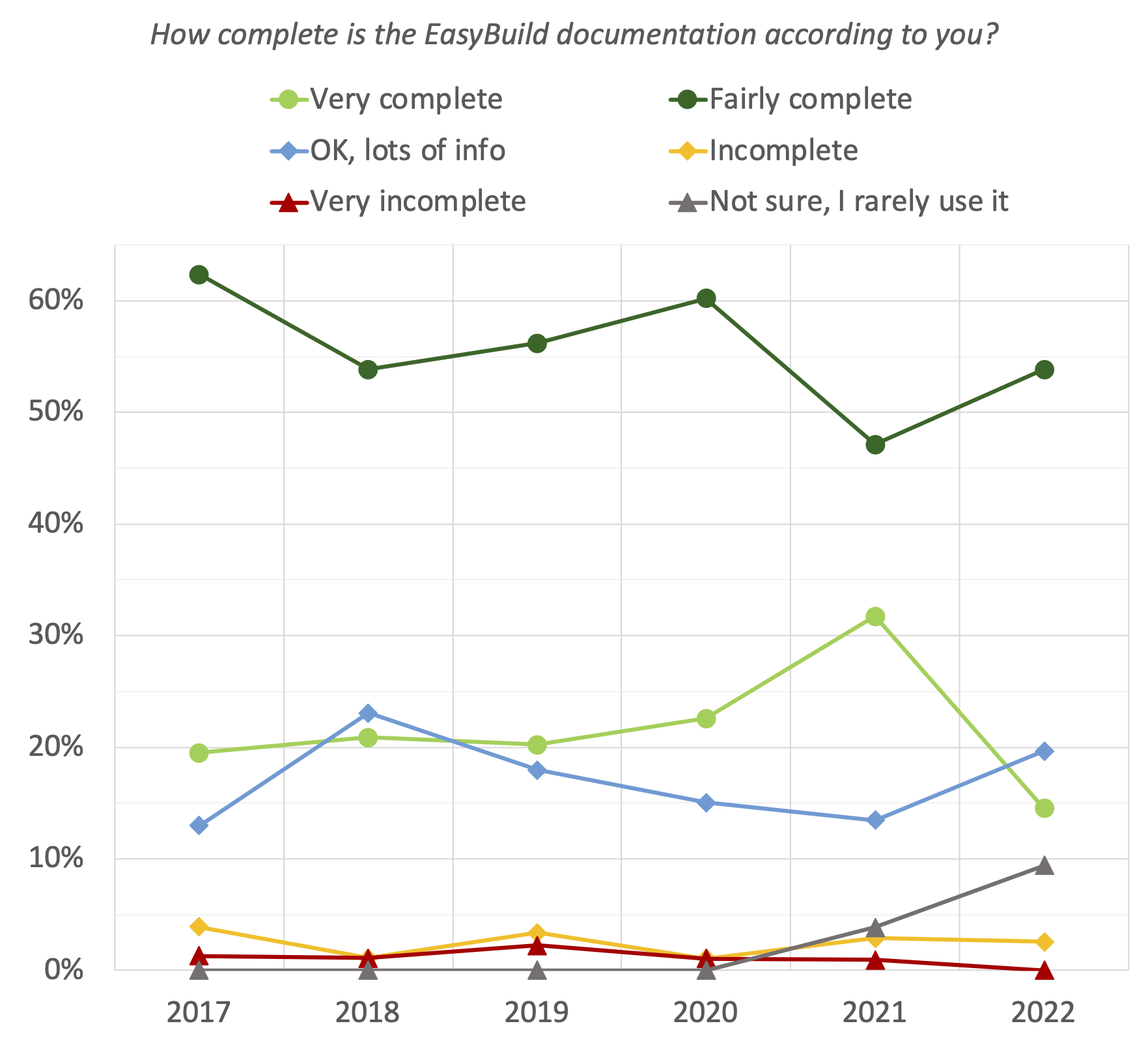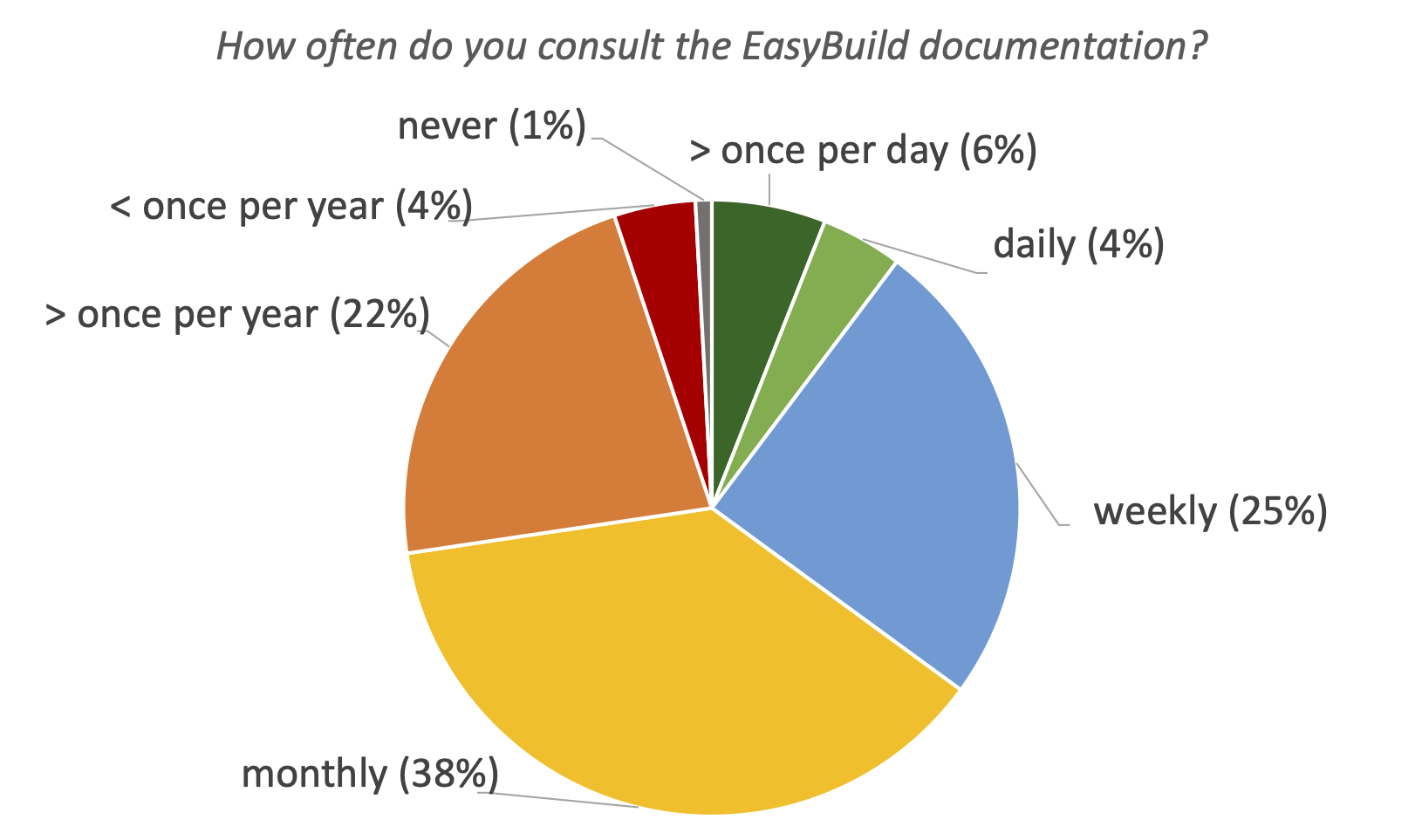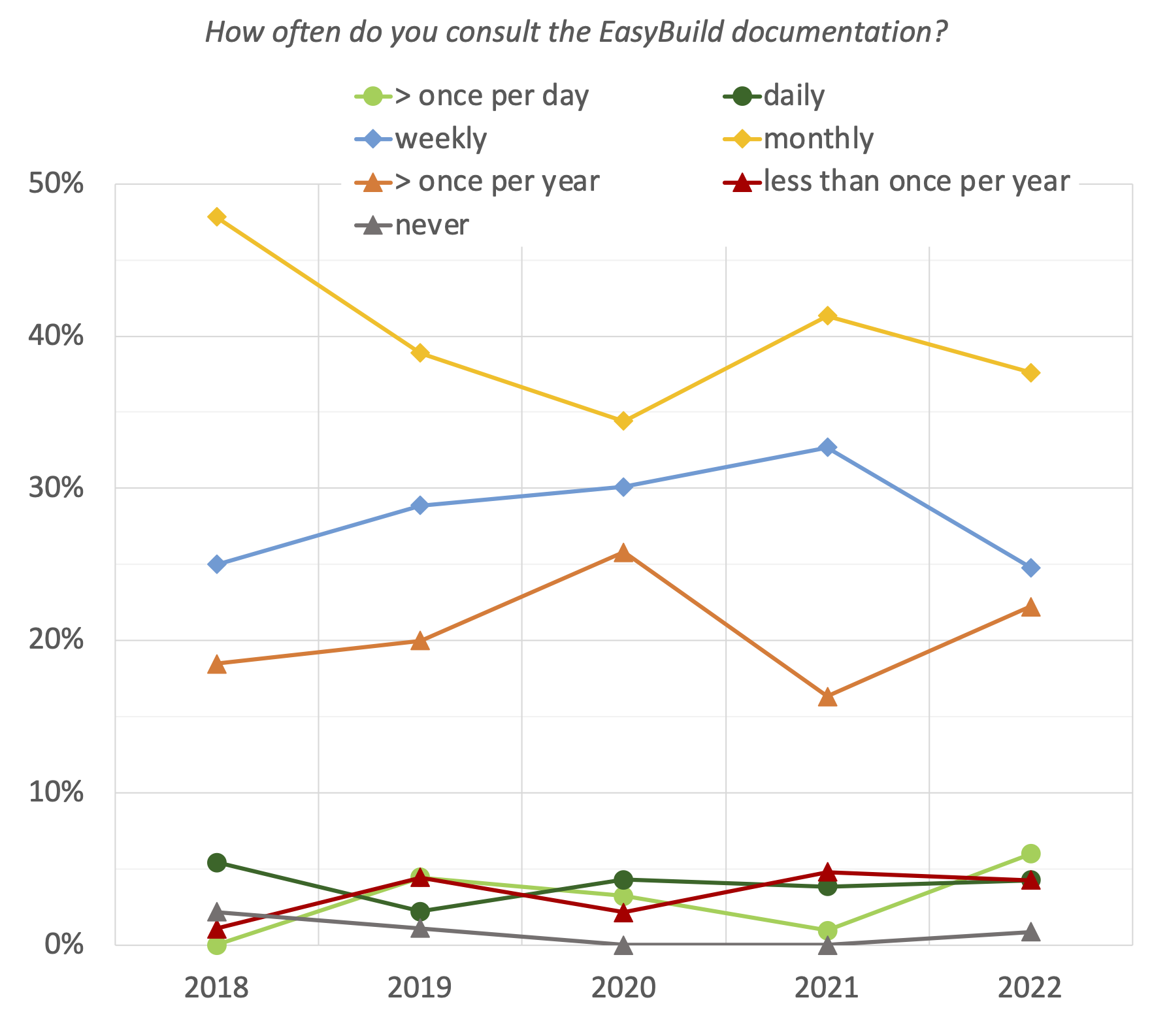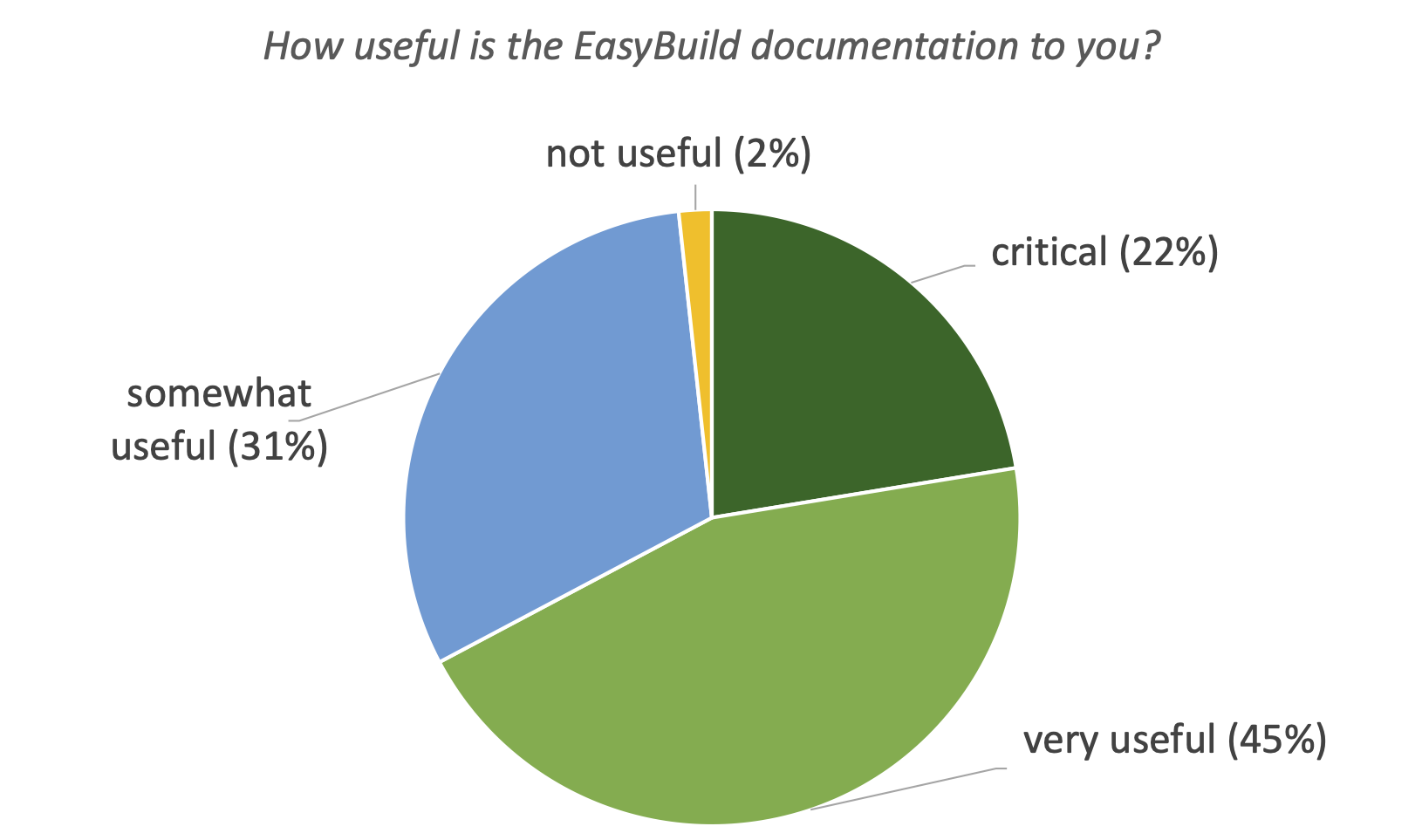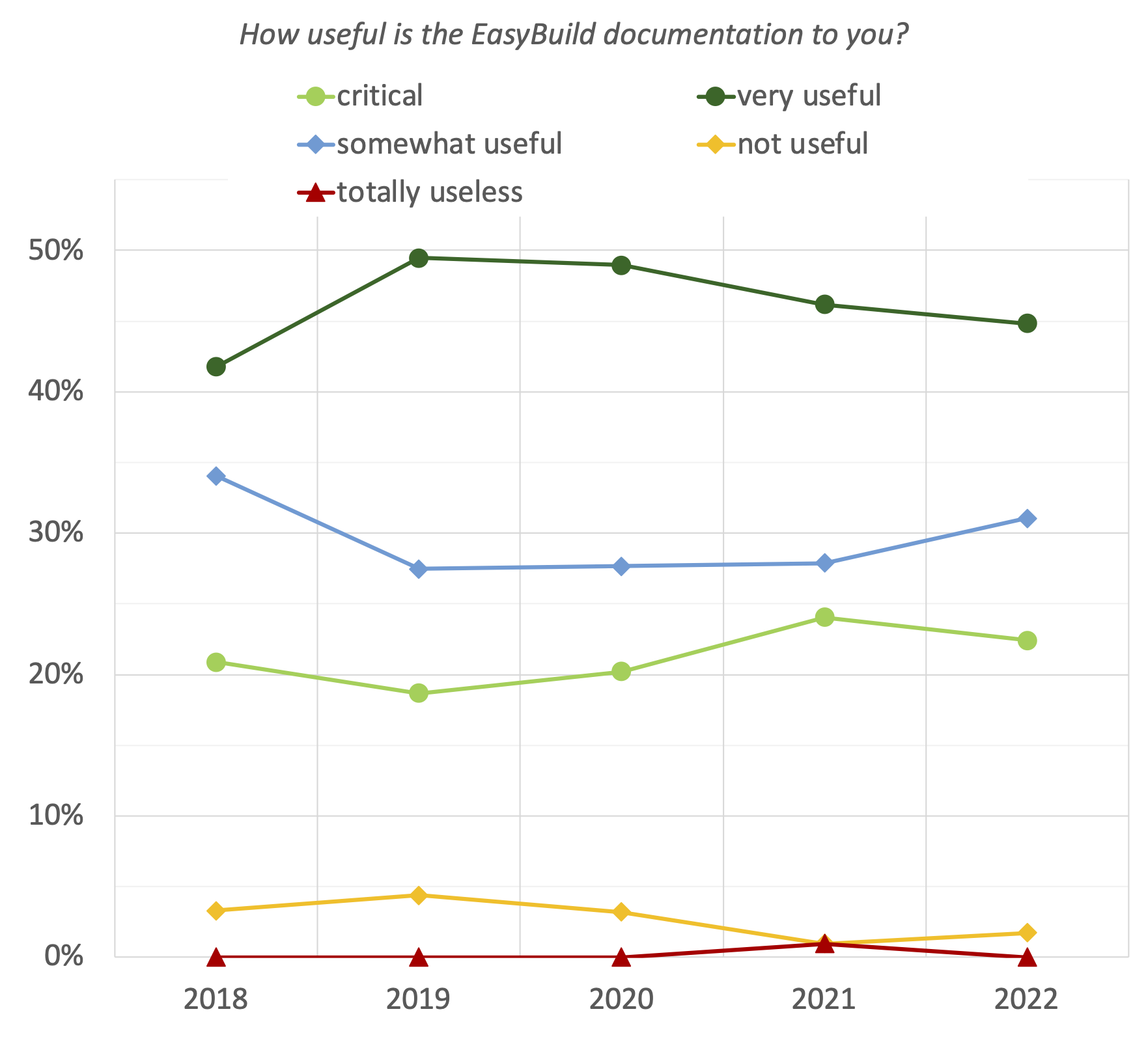 Tutorial¶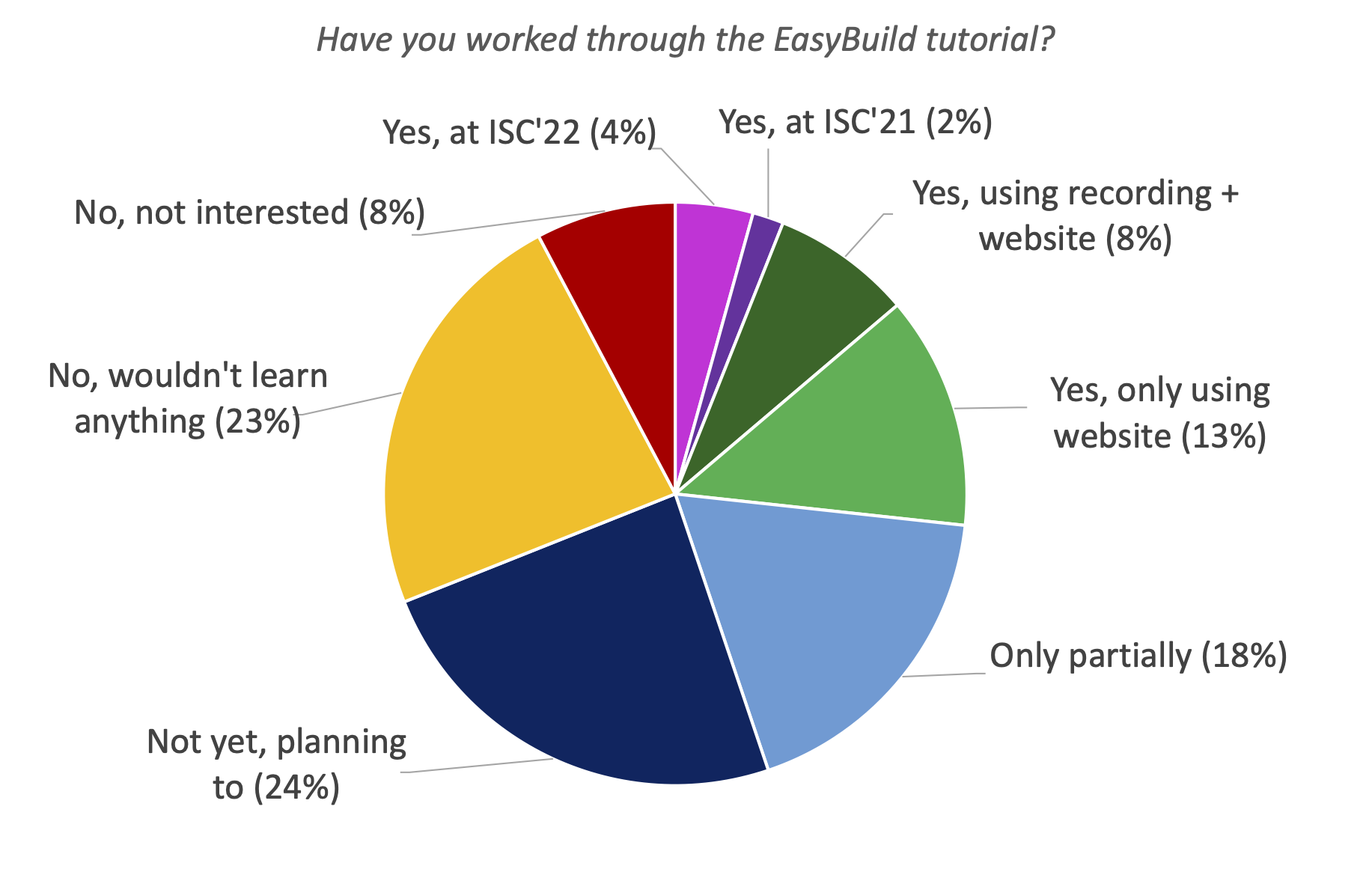 Other tools & projects¶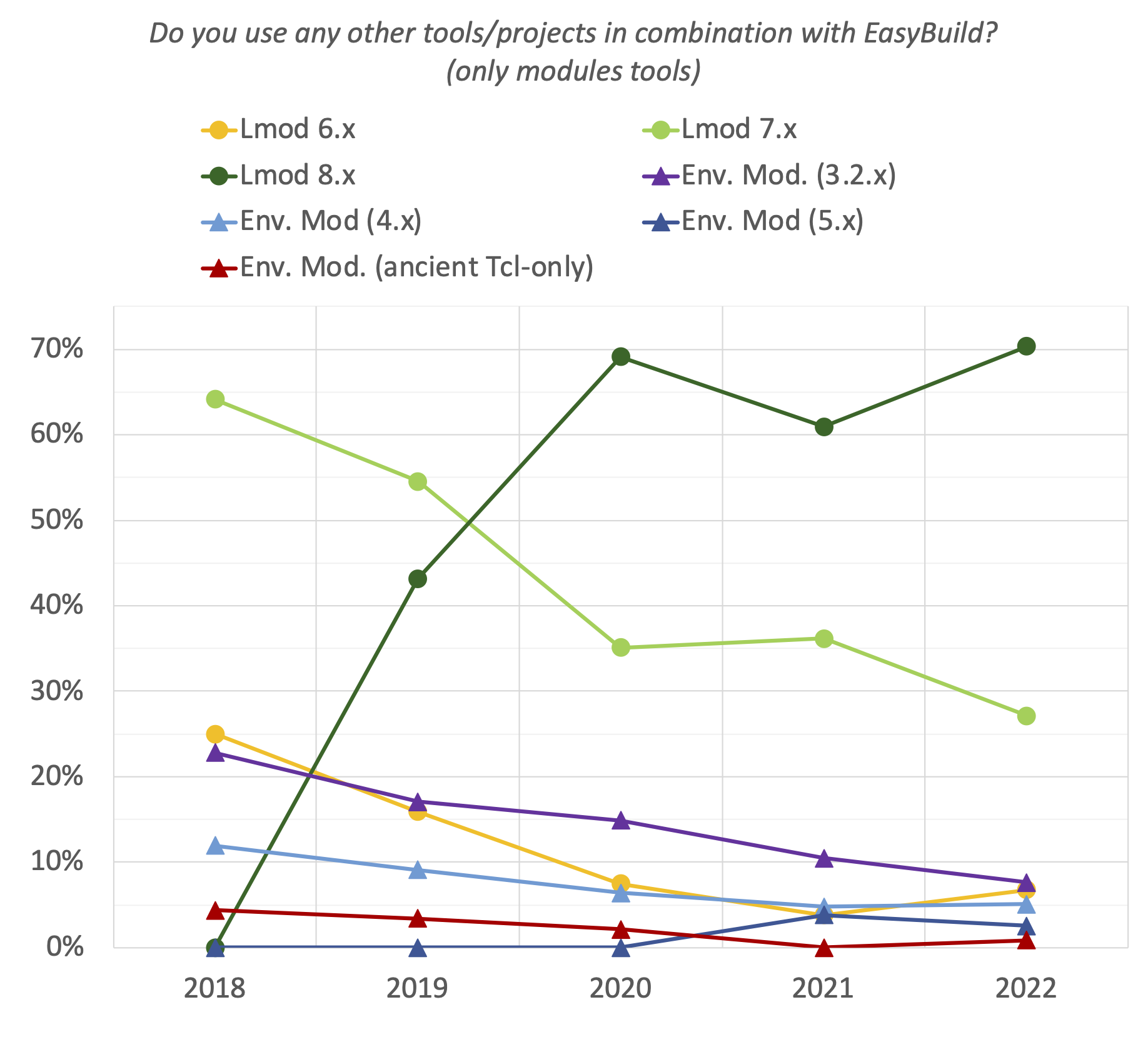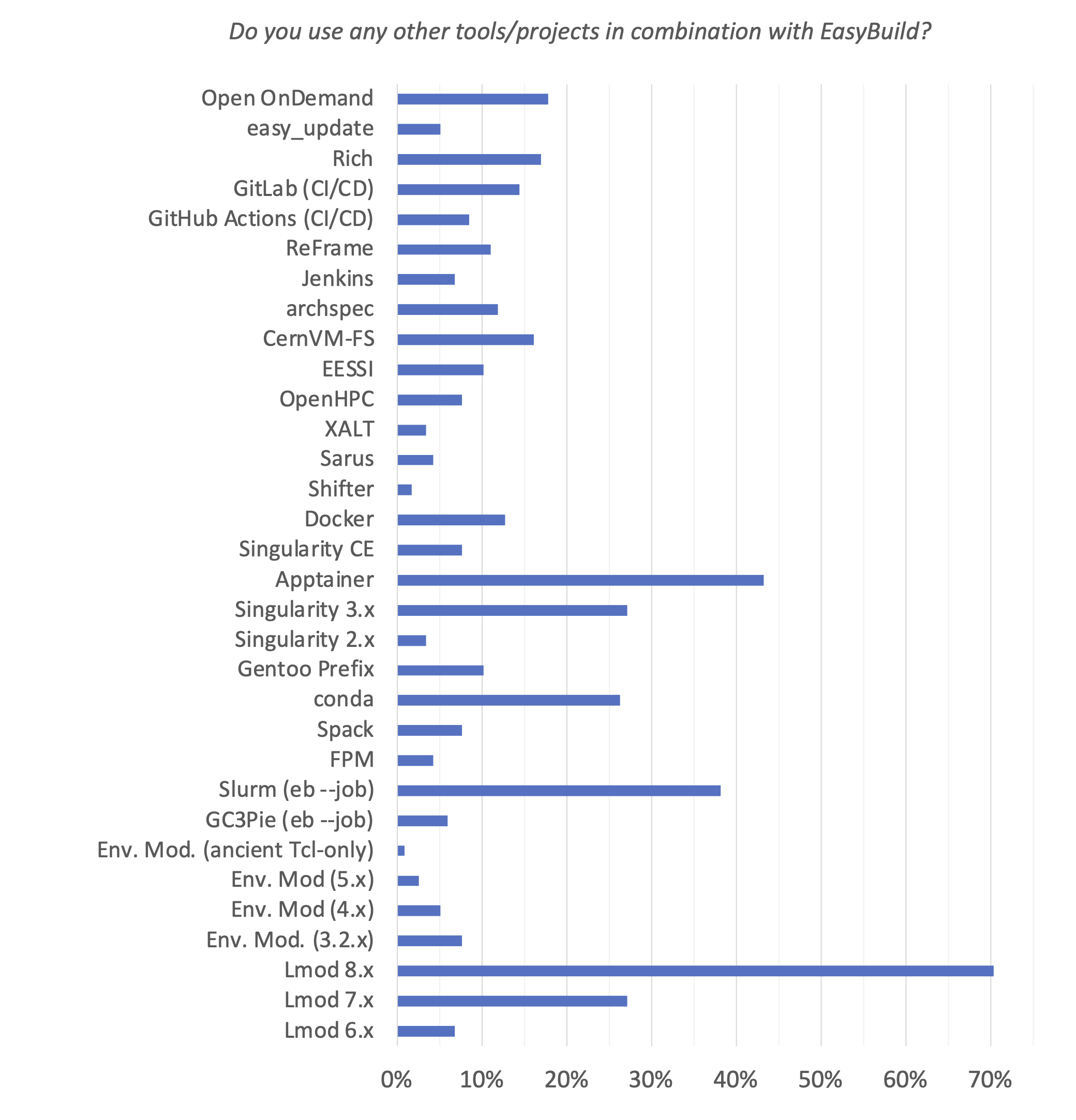 Modules¶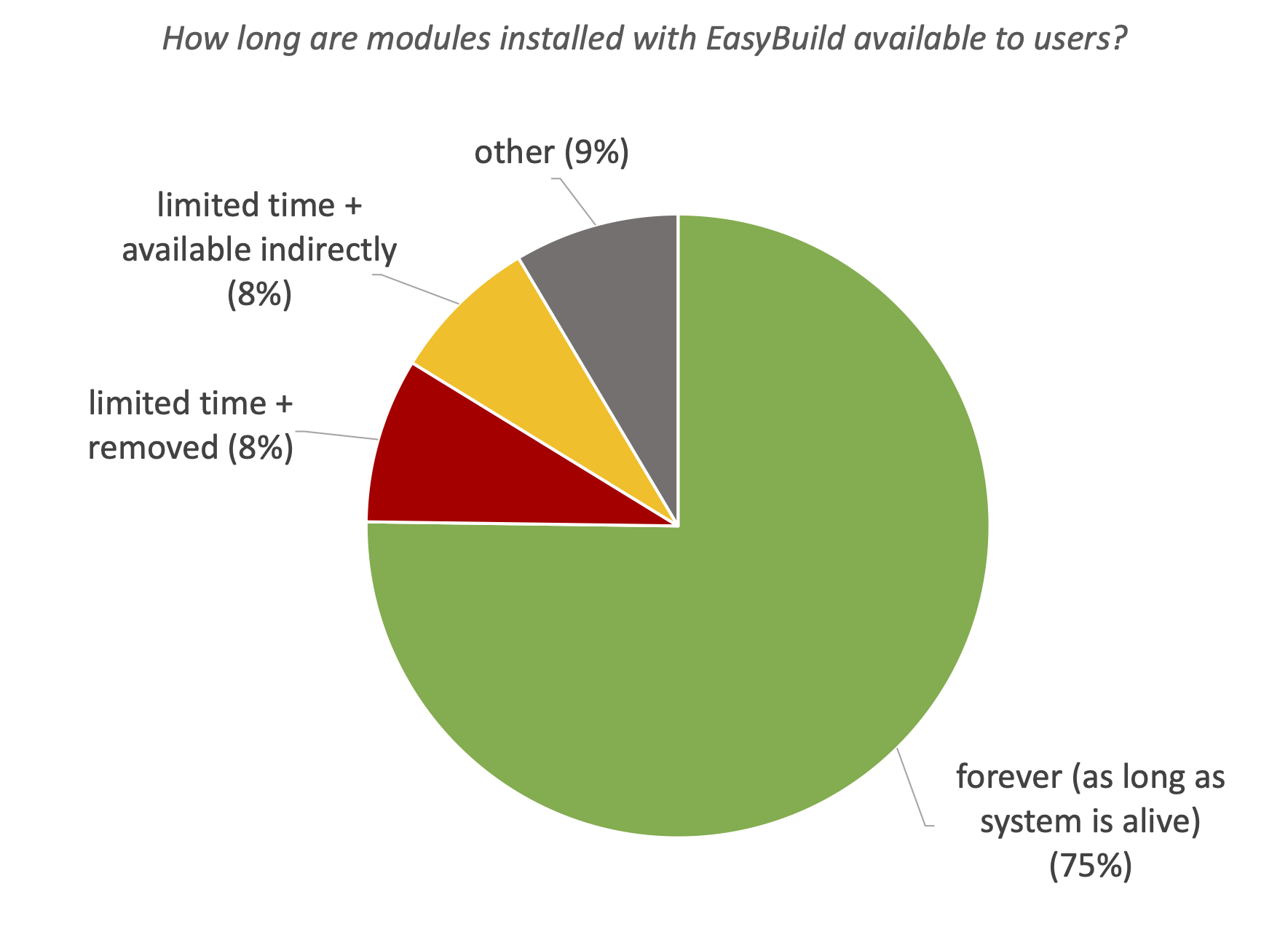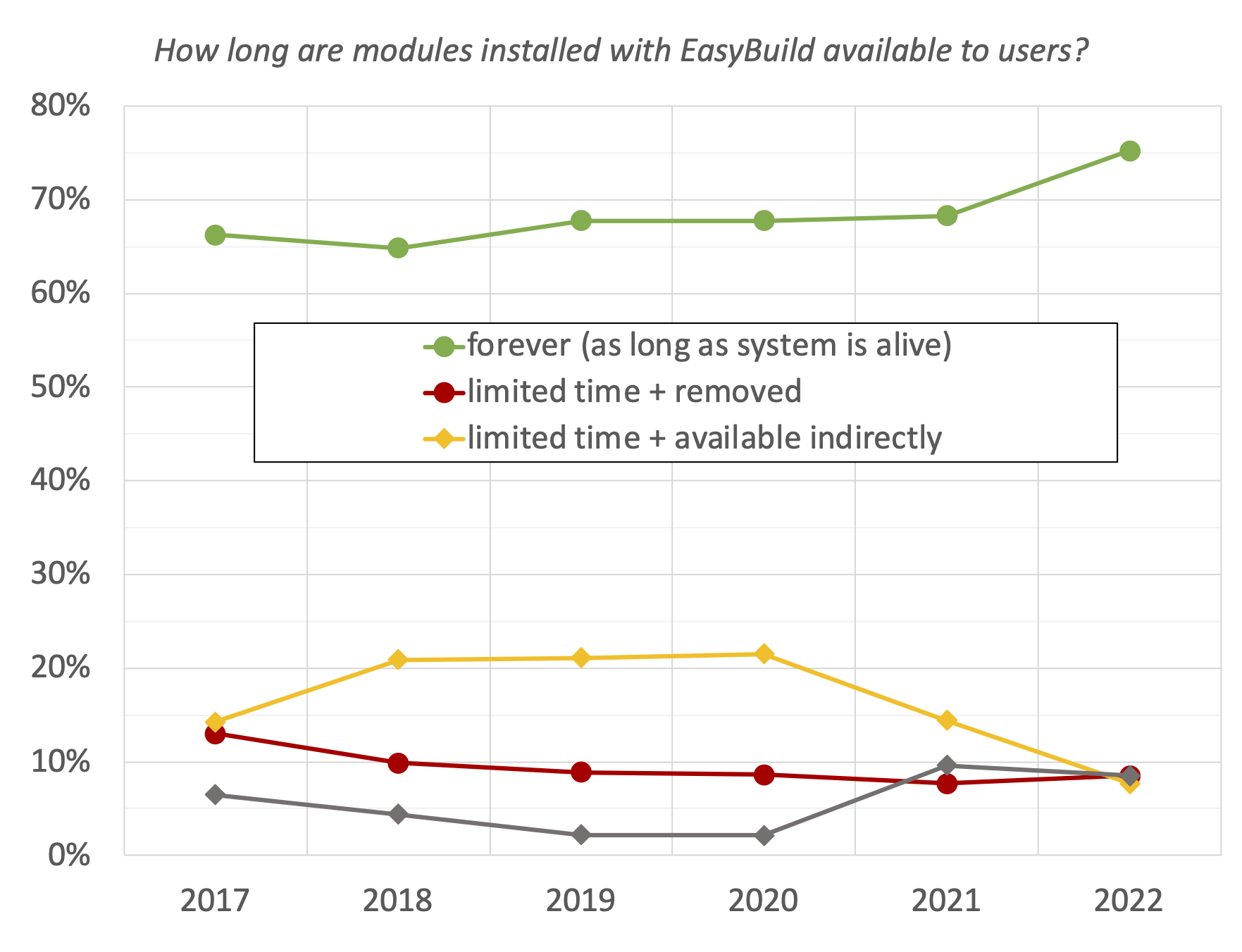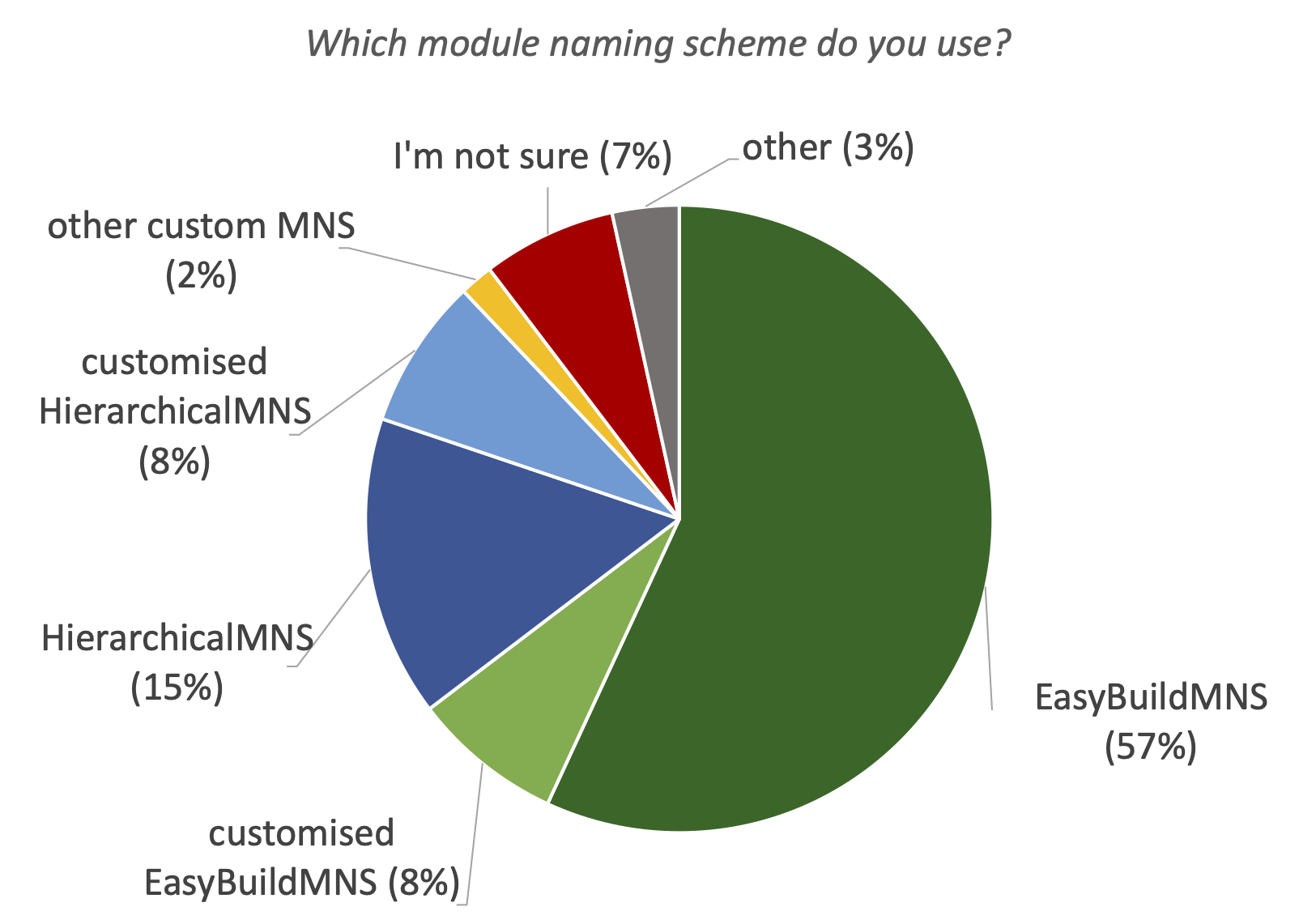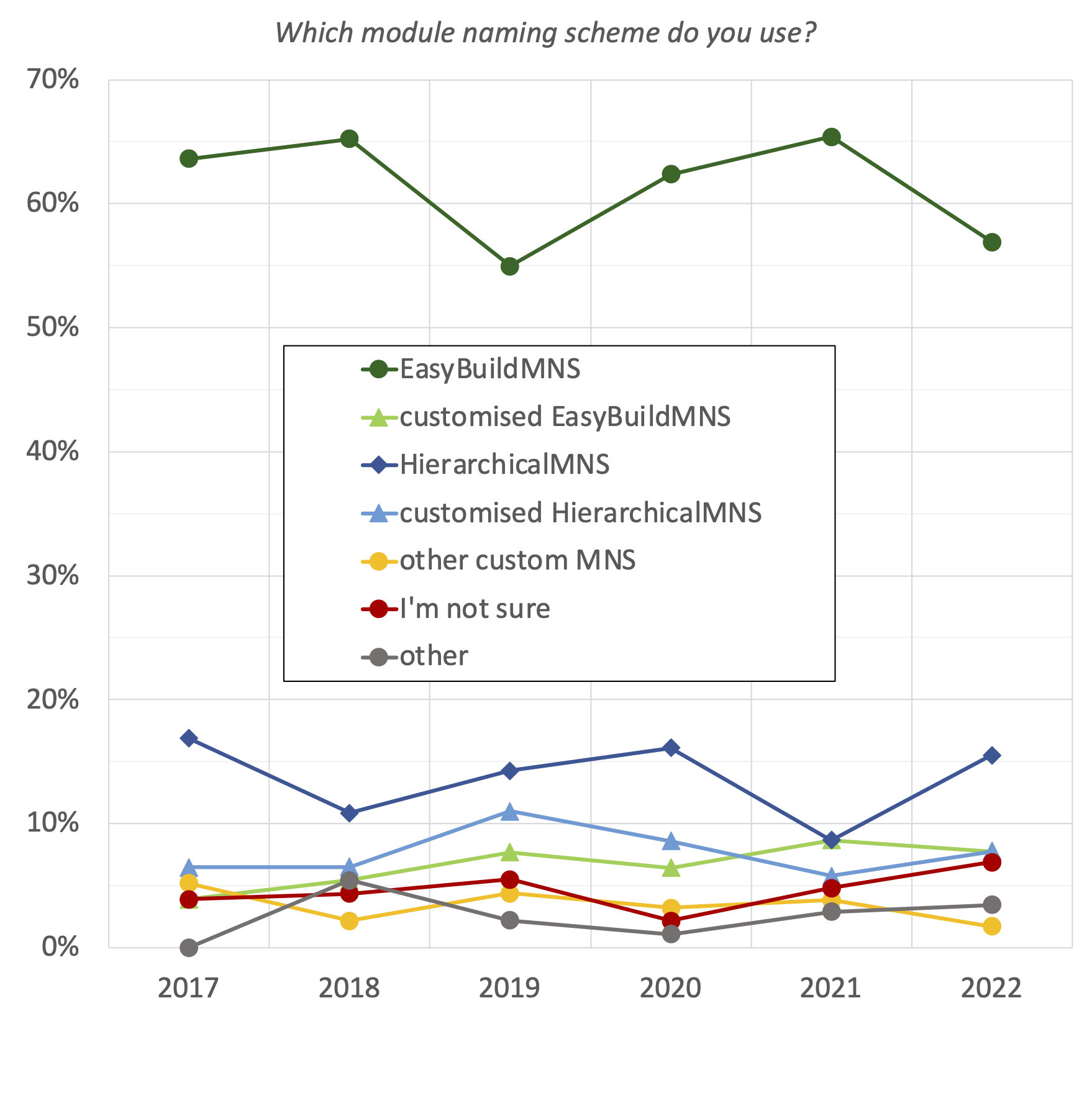 EasyBuild aspects¶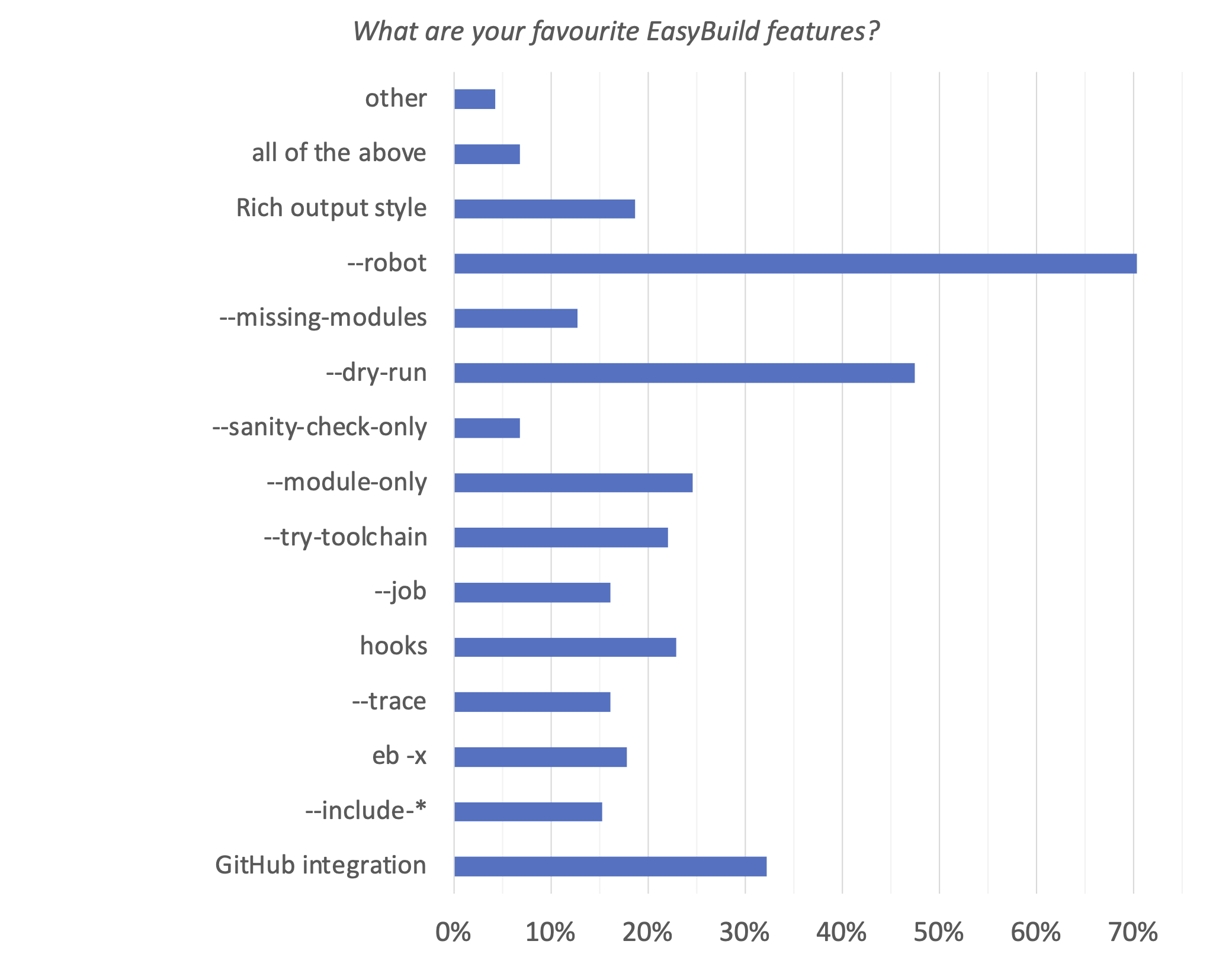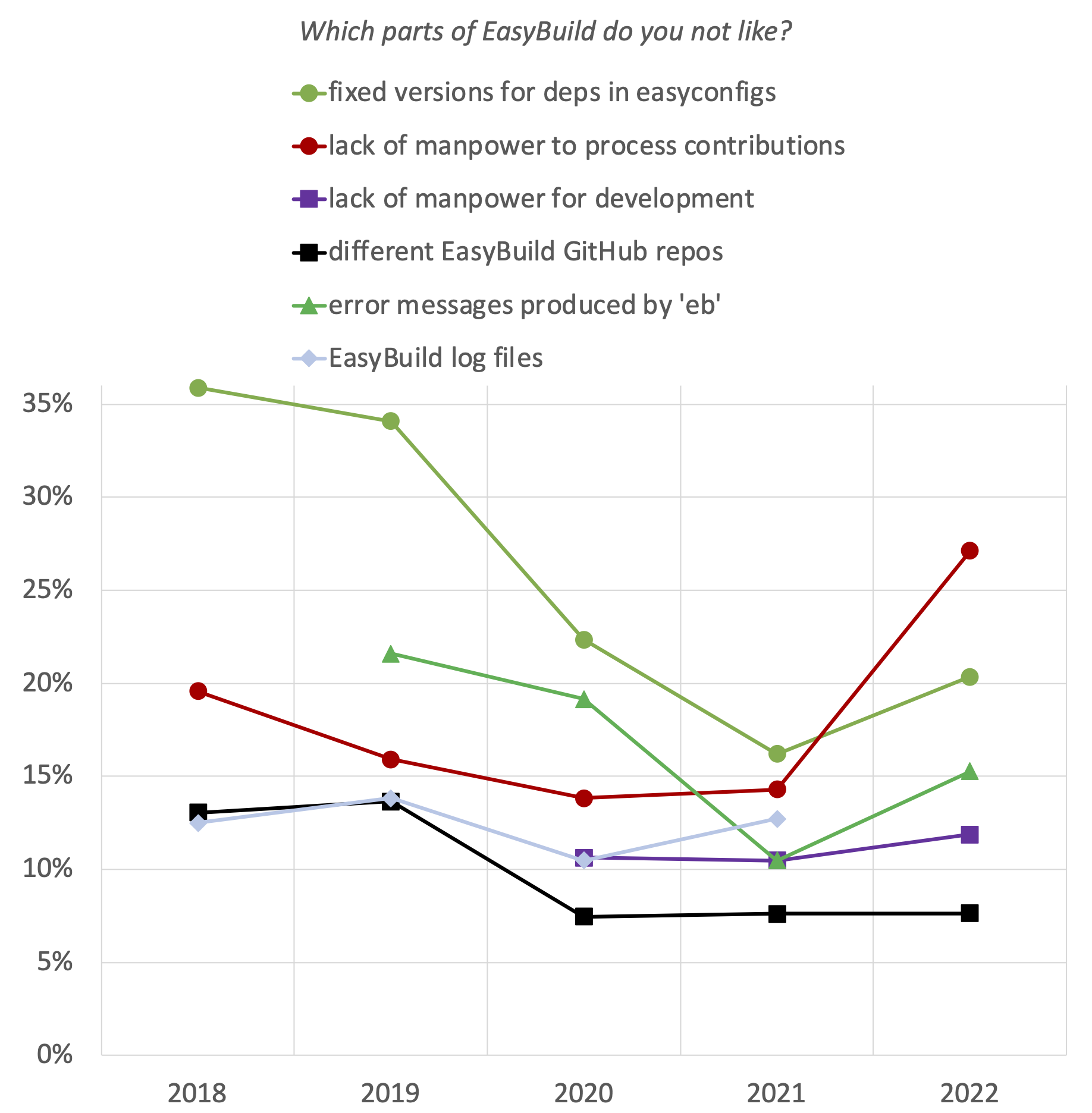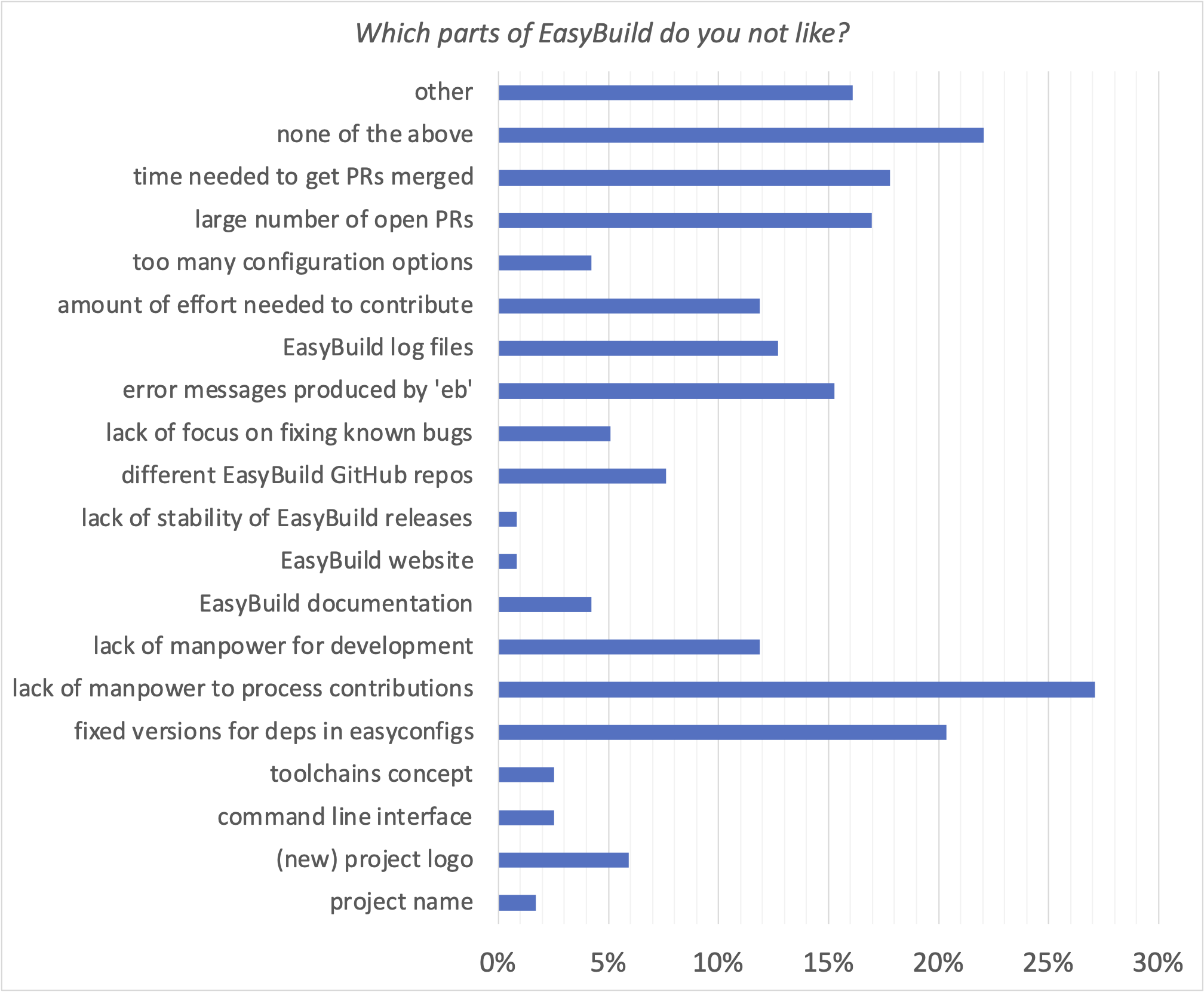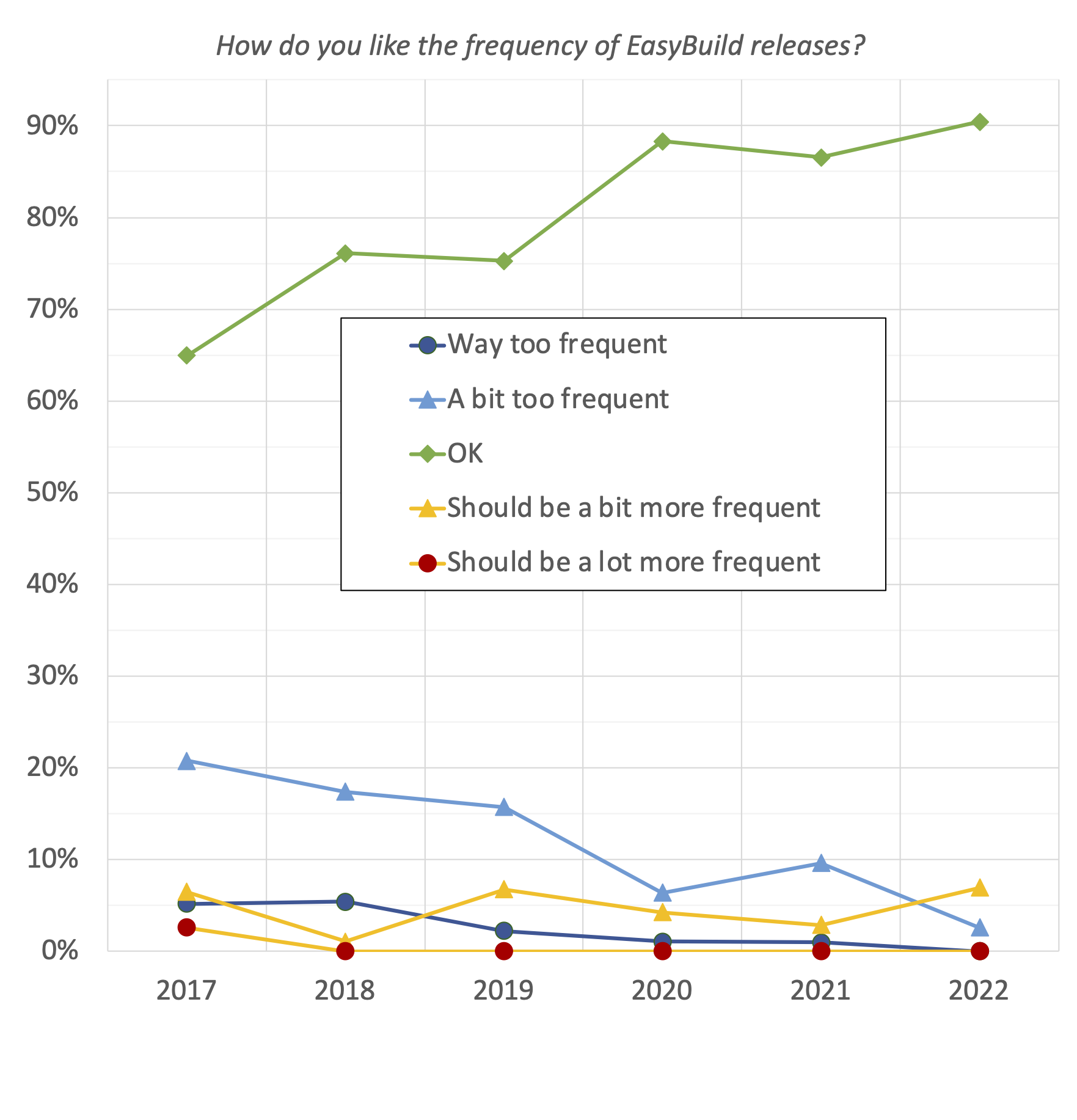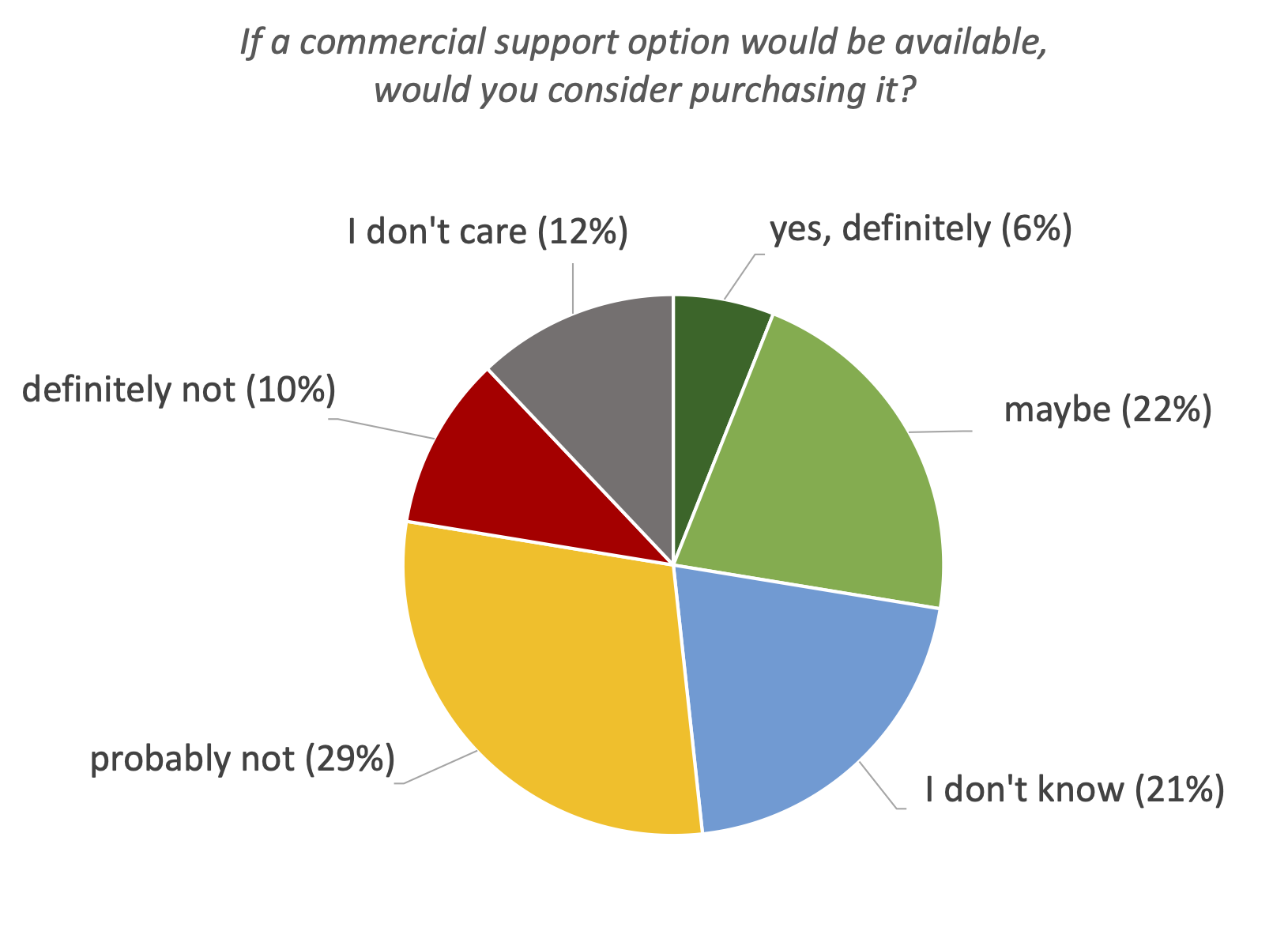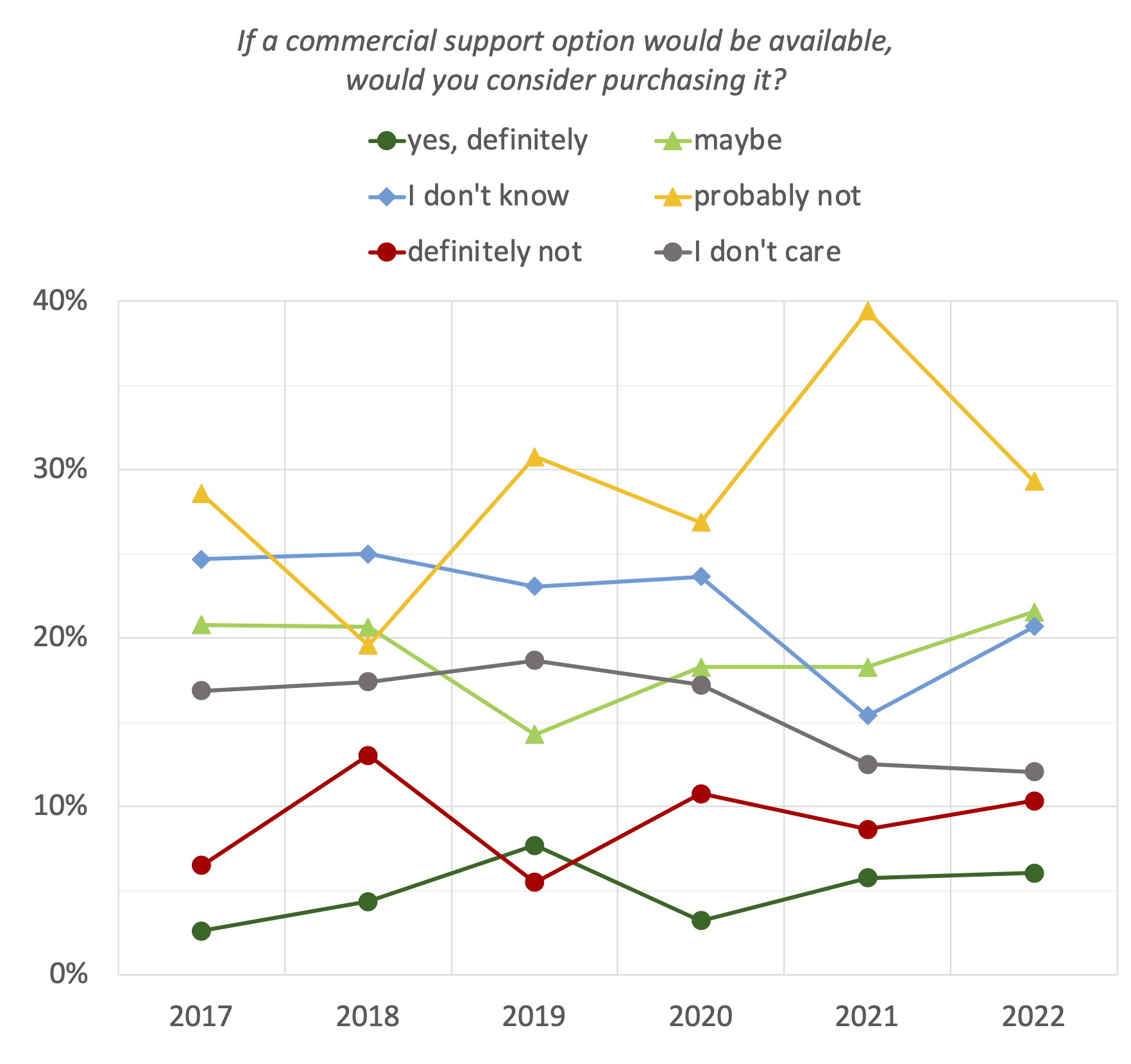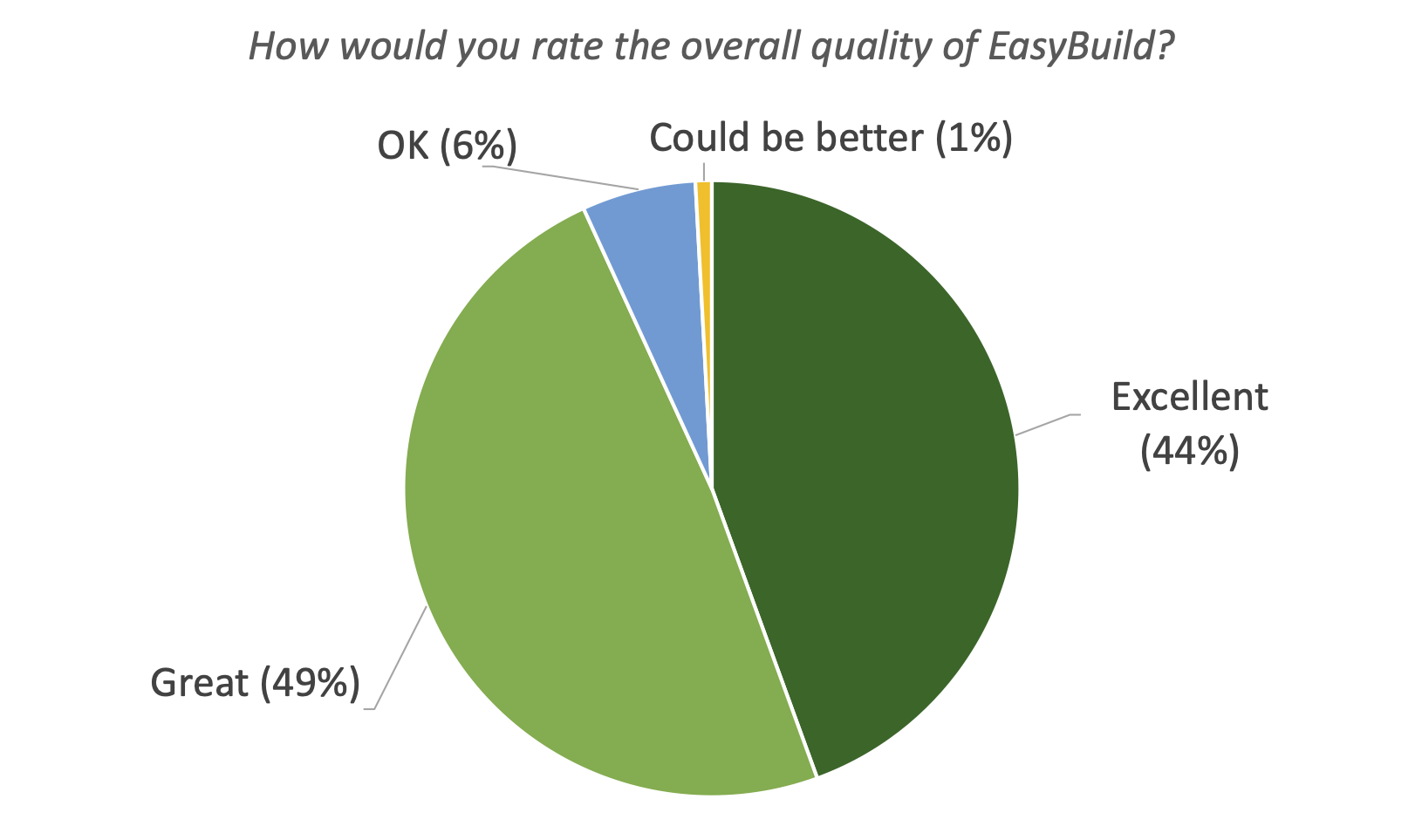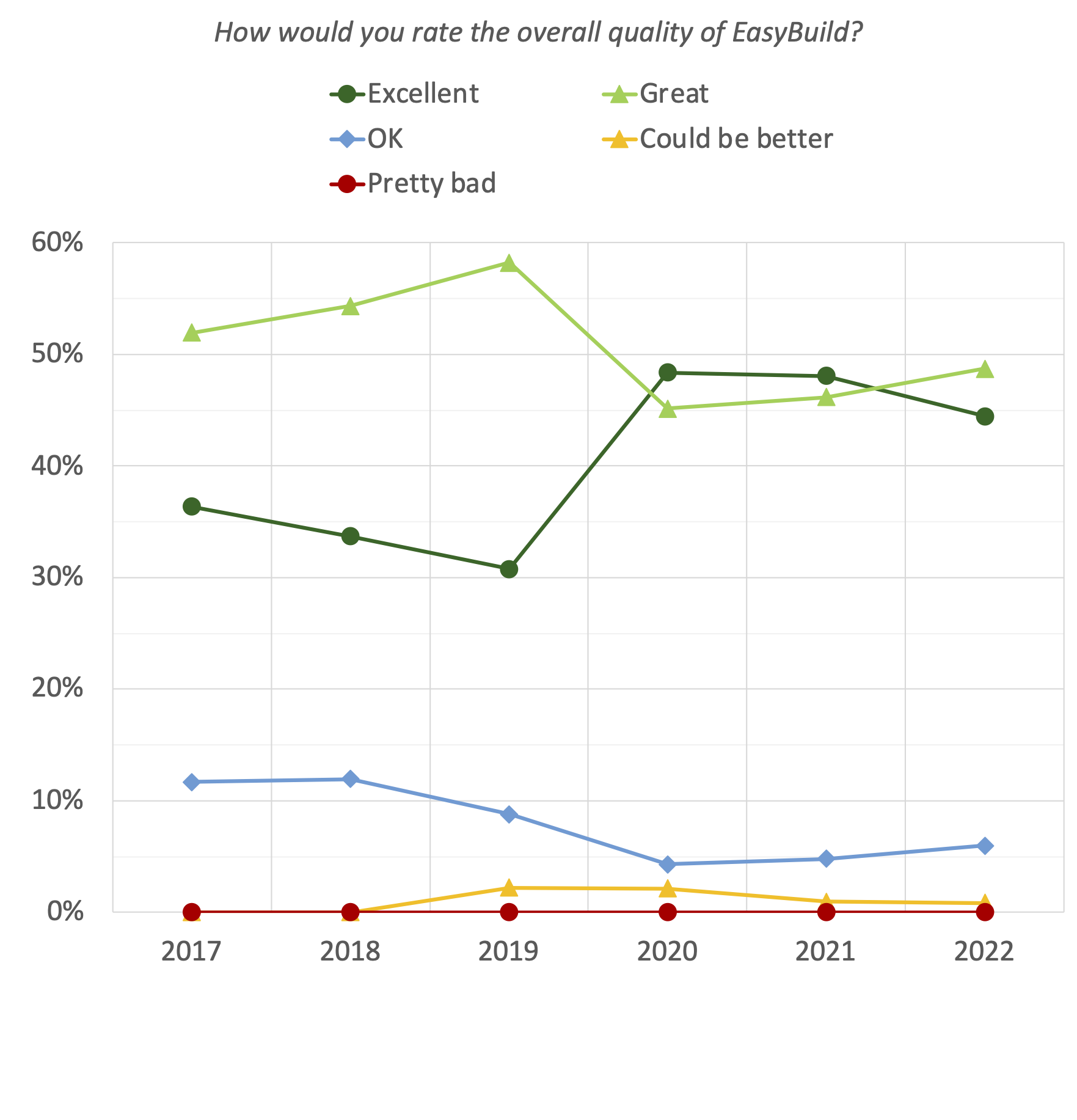 ---
Last update:
April 23, 2023